Nature is never far when you're in Helsinki. There are many excellent outdoor sites you should definitely visit, and the nightless night of Midsummer (Juhannus) is the perfect time. We've put together a Helsinki top 15 -list for you. These are the best tips for you in Helsinki to enjoy the wonderful Finnish nature. If you're single, remember to collect seven different wild flowers (sustainably!) and put them under your pillow. Midsummer magic will make you dream of your future partner.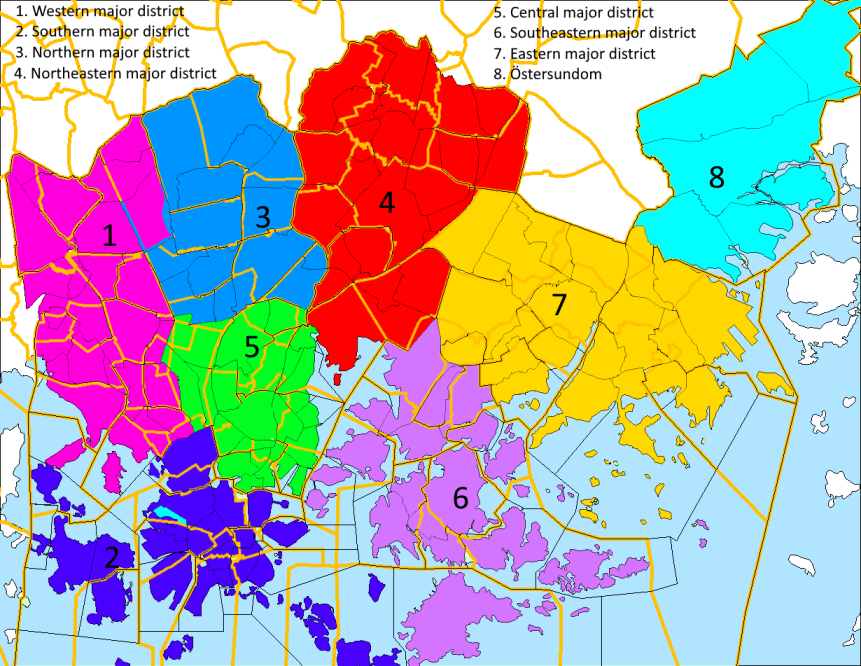 1. Sights at Helsinki western major district
The most traditionally Finnish thing to do during Midsummer's Eve is to watch a bonfire (kokko) being burnt. In the Swedish-speaking part of Finland and along the coastline, the Midsummer tradition is to dance around a maypole. One of the best places to enjoy a bonfire in Helsinki (outside corona years) is at Seurasaari. Seurasaari is also full of traditional houses from all over Finland, so it is a cultural tour of Finnish history at the same time. Check out timetables for buses here (parking is scarse so use public transport).
The rhododendron park in Haaga near the Central park offers explosion of colours in June. This is fully accessible and a delight to your senses.
2. Sights at Helsinki southern major district
Lehtisaari has several parks and recreational areas perfect to explore. What is special about Lehtisaari are several Bronze Age heap tombs on the island. You can also try kayaking around the Helsinki archipelago.
Vattuniemi urban park in Lauttasaari is spread on three different peninsulas. One peninsula has historical sights, one has flat billowy rocks perfect for enjoying the sun, and one is surrounded by sandy beaches.
3. Sights at Helsinki northern major district
Haltiala is a part of Helsinki central park and at Paloheinä region. There are so many nature trails that you will have trouble choosing. Make sure to check out the ancient quarry and Haltiavuori hill while you're there.
For sports and sights enthusiasts, Paloheinän huippu or Paloheinä peak is the place to go. You will have to climb a hill or stairs but the views over the Helsinki central park are worth it!
4. Sights at Helsinki northeastern major district
Longinoja nature path in Malmi goes along a famous trout stream. The 2km route starts at Vanha Helsingintie and is accessible almost the entire way. It has fun information along the way about how the stream was improved through the efforts of volunteers, and there are also tips for kids.
5. Sights at Helsinki central major district
Taivaskallio hill is a nice place to visit even in the summer. This high hilltop overlooks Helsinki and is surrounded by tranquil forest. It's also perfect for a lazy day out, having picnics, or perhaps learning about bouldering.
6. Sights at Helsinki southeastern major district
Mustikkamaa island recreational area is one of the most famous sunbathing and get-together areas in Helsinki. It also has a lovely beach, spectacular views, and lovely wooded areas for some extra nature connectedness.
The best time to visit Roihuvuori cherry tree park is around May when the trees are in blossom. However, the trees are beautiful any time in the summer so make sure you go for a leisurely stroll among the hundreds of trees. It's also a popular picnic area.
7. Sights at Helsinki eastern major district
The Mustavuori area in Vuosaari is a place where history and natural wonders have been forever mixed together as there are darkly exciting caves, a fortress, and even some WWI trenches. The area is a lush grove during the summer,
On the Bay Trail in Meri-Rastila you can look out for old manor houses, thick woodlands, and ancient shorelines called "devil's fields" in Finnish. The trail follows the seaside, and groups of all ages can stop to barbecue next to the sea on their way.
Uutela in Vuosaari is an urban outdoors area accessible to everyone. Two cooking shelters take care of the hungry, and the trails and duckboards keep the rest entertained. At the edge of Uutela is the Särkkäniemi nature reserve where lovely smooth rocks dot the sea.
8. Sights at Helsinki's Östersundom major district
Talosaari island recreational area is a beautiful bay area with both accessible and more demanding trails. You can also do a lot of bird-watching at Talosaari or take a dip in the sea if it's hot.
The 50m tall Kasakallio hill overlooks Sipoo and the nearby sea. There is also a Bronze Age heap tomb perched on top of the hill, and the surrounding forests are full of natural wonders like glacial erratics.
Have a great Midsummer and make sure to visit these places at all times of the year!