Paloheinä is a haven for sports enthusiasts. It has lots of trails in the summer, kilometres of ski tracks in the winter, and the famous Paloheinä stairs for trainers. The views from the top of Paloheinä peak are great as it overlooks Helsinki central park.
There are three ways to get to the top of Paloheinä peak: you can take the stairs, you can hike the steep incline next to the stairs, or you can take the more gentle slope up at the back of the peak.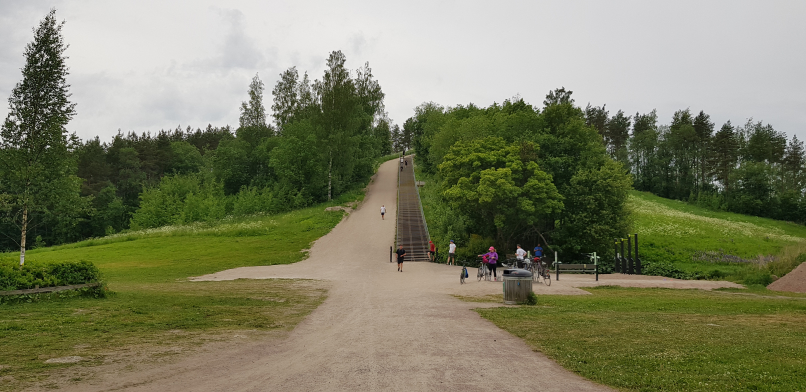 Coming down, you can choose from the same three options. If you are on a bike and downhill cycling is your forte, then you can (at your own risk!) try to take the rather intimidating downhill track from the top. In the winter, you can toboggan your way down the back of the Paloheinä peak… most likely at break-neck speeds.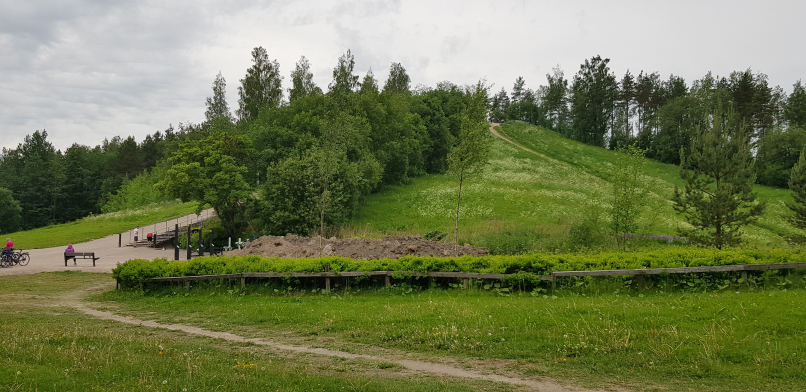 Directions
How to get there: Paloheinä peak is at Pakilantie 124, Helsinki. We recommend taking public transport even though there is free parking at Paloheinä (it is very popular so a bus is more convenient).
Car: Type the address or Paloheinän ulkoilumaja on your navigator.
Bicycle: There are excellent cycling paths at Paloheinä.
Public transport: The closest bus stop is Paloheinän jäähalli. There are several buses that go to Paloheinä, check out timetables here.
Accessibility: Paloheinä is open at all times, and there are lights on most paths. However, there is no lighting of the stairs.
Facilities: There is a large free parking area. Paloheinä hut (ulkoilumaja) has some facilities available but at opening hours.
When to go: We recommend visiting this place at any time of the year.
What to wear: The trail to Paloheinä peak is a gravel road and the stairs are made of sturdy wood. Just remember to stretch before you go up.