Alakestilä Arboretum can be found in Liminka, in the Northern Ostrobothnia region, in Finland. The arboretum is spread over an area of about three hectares on the banks of the Liminka River. There are many domestic species of trees and shrubs at the arboretum, but also some exotic rarities especially at this latitude, 200 km south from the Arctic Circle. The river valley creates a favorable microclimate for the flora, thanks to which species accustomed to a more southern climate also thrive in the arboretum.
Liminka is a municipality located approximately 25 kilometers south of Oulu, in the crossing between highway E8 to the western coast and highway E4 to the south. Liminka is known for Liminka Bay Nature Centre, but that is not all what Liminka has to offer. The Alakestilä Arboretum is inviting and harmonious nature destination suitable for walks, picnics and small public gatherings.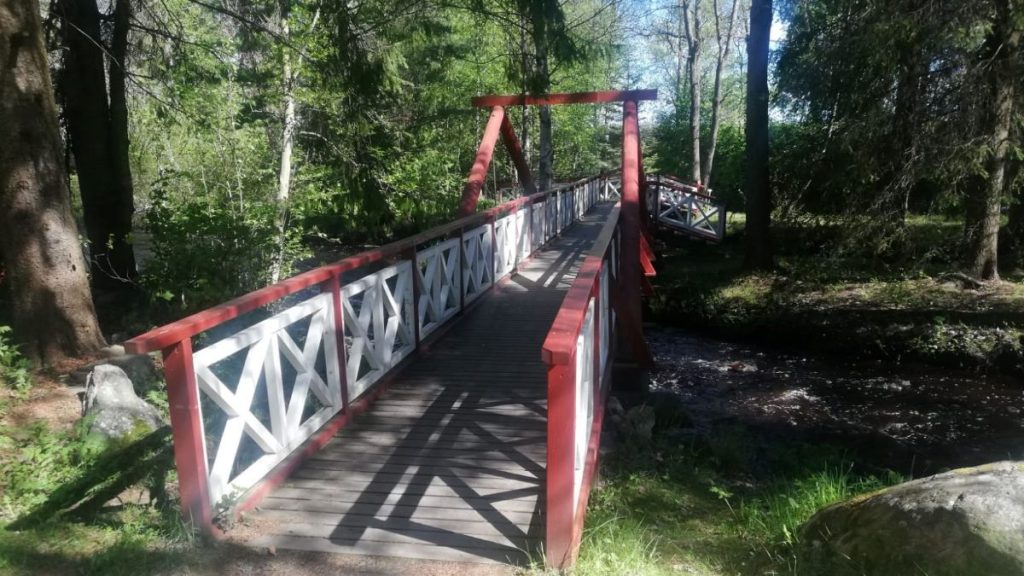 The history of Alakestilä Arboretum dates back to the 1930s
The Alakestilä Arboretum is the third oldest arboretum in Finland. Municipal councilor Kalle Arvola and his wife Katri started planting trees in the Alakestilä estate grounds as early as the 1930s. The park was their lifework, and you can really appreciate that when you are walking in the shadow of these tall trees.
Forestry typically serves the purpose that all activities should; to work for future generations. It is far too selfish to think that as long as I and my generation succeed, let the rest take care of themselves.

Kalle Arvola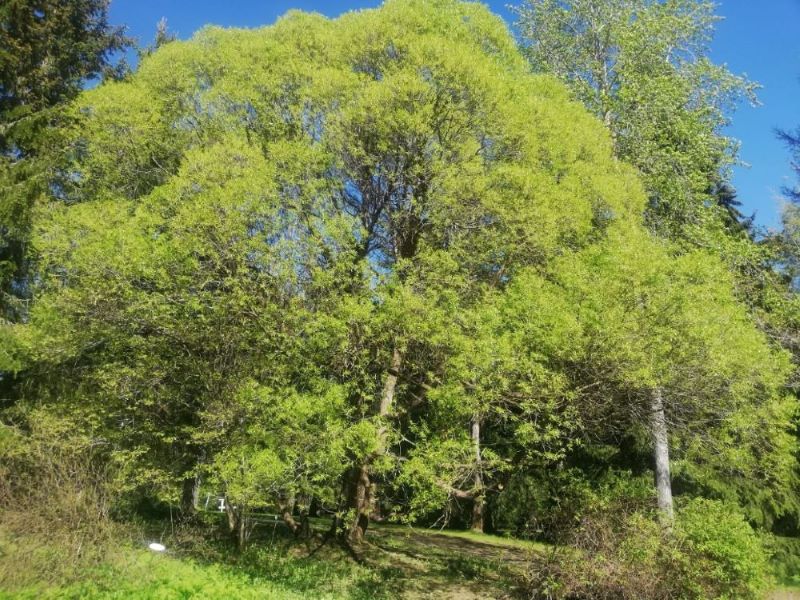 The park was pretty much unknown until 1978, when The Finnish Society of Dendrology asked for a permission to visit it. Their visit made to the news and soon the park attracted many other researchers and public. The area can be divided into six different sections:
Uusivainio is the newest area where the plantation of trees was started last in the 1980s.
Peltotörmä is perhaps the richest part of the area in terms of species. Initially, the area was was a field where domestic berry bushes were planted. Later came rows of lindens and spruces, which now dominate the area.
The flora of Riihivainio is very diverse and consists of several exotic conifers and deciduous trees as well as domestic species.
Myllysaari gets its name from a mill that was located by the river. You can still find an ancient mill stone, which now serves as a table, from Alakestilä.
Rasilansaari was not originally part of Alakestilä, it was acquired in 1964. The cottage at Rasilansaari was built in 1901. You can also find an interesting shelter, built in 1970, from the park. The shelter's posts are all from different trees; larch, linden, rowan, spruce, fir, pine, elm, alder, willow and birch.
The first trees were planted on a small Rättärinsaari island in the Liminka River.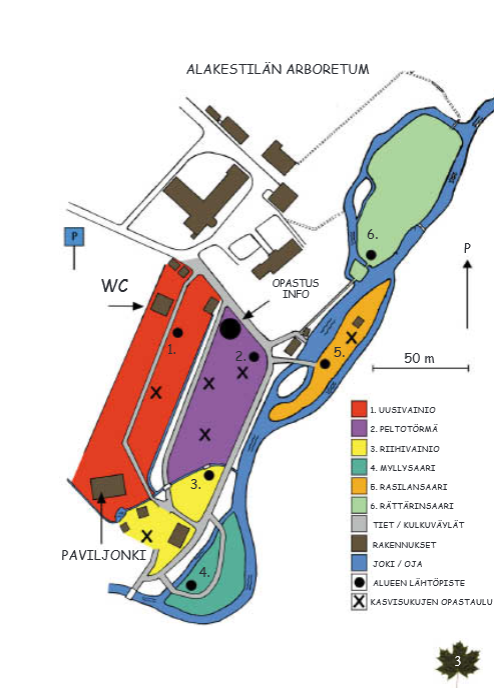 Today the arboretum has about 120 species of trees
In addition to local birch species (B. pubescens and B. pendula) there are several birch variations at Alakestilä, and two birch trees from abroad; paper birch (B. papyrifera) from North America and Erman's birch (B. ermannii) from Asia. In Finland, only one spruce is considered local (P. abies), and in the park you will find five other species including snake spruce (Picea abies f. virgata) and weeping spruce trees. There are also five species of fir and four species of pine, with several modifications. The five-needle pines include Siberian membrane pine (P. cembra subsp. sibirica) and Macedonian pine (P. peuce). In addition to Swedish and Finnish rowan, the rowan also contains Japanese rowan (S. commixta) and American rowan (S. americana). The most valuable willow species in the Alakestilä Arboretum is considered to be the endangered river willow (S.triandra) in the riverside.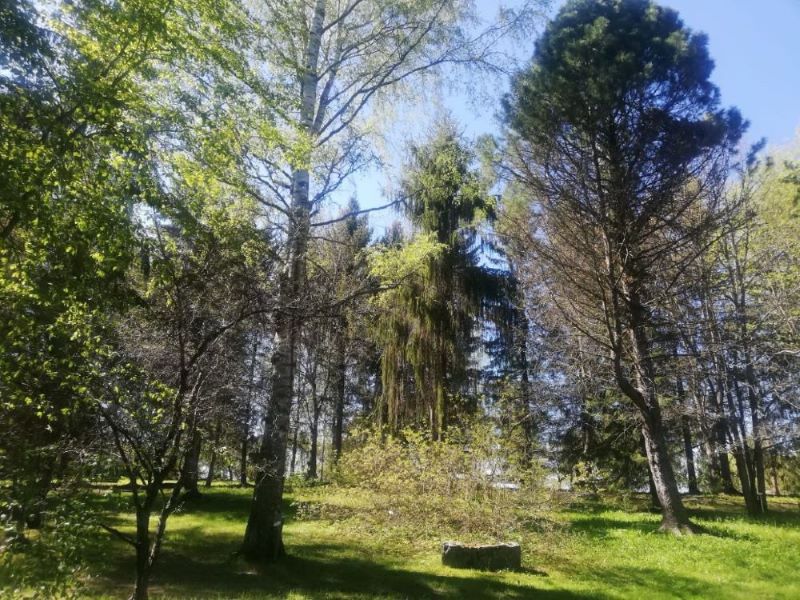 Directions to Alakestilä Arboretum
Address:
Värminkoskentie 20
91900 Liminka
How to get there:
Car: Alakestilä is located at Värminkoskentie 20, close to highway E8 between Raahe and Oulu. The arboretum is 3 km from the centre of Liminka.
Bicycle: The cycling routes follow vehicle roads.
Public transport: The closest bus stop is Värminkosken th on Lumijoentie road about 2 kilometers away. See tickets and timetables at Matkahuolto website.
Accessibility: The park is accessible and suitable for children's prams.
When to visit: The Alakestilä Arboretum is open every day from 8am to 8pm. Summer is the best time to visit this location.
Facilities: A toilet, a fireplace, and a pavillion, which can be rented for small public gatherings. Please note that lighting fire at the fireplace is only allowed when the forest fire warning is not in effect. You can check that at the Finnish Meteorological Institute's website.
More information: Alakestilä Arboretum website in Finnish. GLOPAS Pass by and Listen -service available.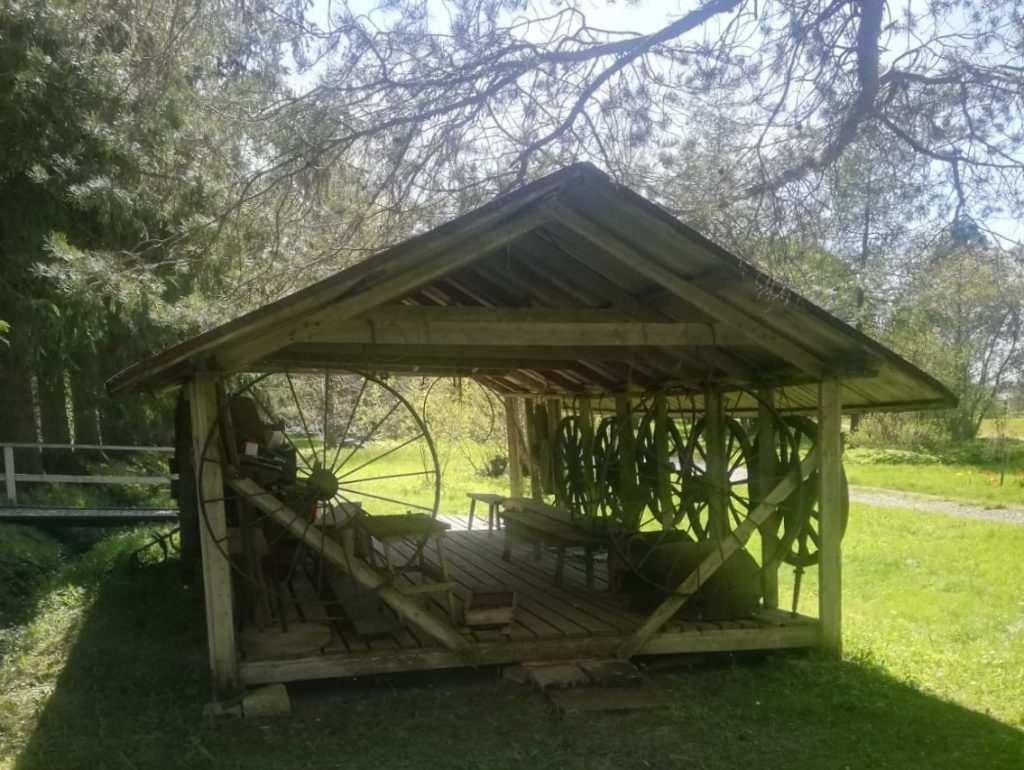 Other arboretums in Finland
The Hörtsänä Arboretum in Orivesi in Pirkanmaa region is a charming garden forest that once was one of the best collections of trees in Finland.
Outstanding Ilola Arboretum and blooming rhododendrons in Salo are worth visiting especially in mid-June.