Here are our recommendations if you are looking for the most viral nature destinations to visit in Finland in June! As the summer sun graces the land of a thousand lakes, Finland transforms into a captivating paradise where the cleanest nature and breathtaking landscapes await. Whether you are an avid butterfly enthusiast, a nature photographer, or simply someone who appreciates the beauty of the natural world, we have the best places for you to visit right now. From lush flower gardens to shimmering lakes and magical forests, this Nordic wonderland offers an array of natural wonders waiting to be discovered. So, grab your hiking boots, pack your camera, and get ready to immerse yourself in the enchanting beauty of Finland's finest nature destinations this June.
You can experience midnight sun in Lapland only in summer
One of Finland's most iconic natural phenomena, the midnight sun, occurs in the northernmost parts of the country. From late May to mid-July, the sun remains visible above the horizon even at midnight, casting a warm glow over the landscape. The midnight sun offers unique opportunities for outdoor activities. It allows you to engage in a range of activities that are typically associated with daylight hours. From hiking and biking to fishing and canoeing, the extended daylight hours provide ample time to immerse yourself in the region's natural beauty. You can experience the magical sight of the sun never truly setting for example in Levi, Kittilä, or Hetta, Enontekiö.
Early June is the best time to spot rare butterflies in Häntälä
Häntälä Hollows, also known as Häntälännotkot, is a unique nature reserve located in Somero, Finland. It is renowned for its extraordinary geological formations and diverse ecosystem. The meadows, wetlands, and forests in this area provide the ideal conditions for various butterfly species to thrive. The reserve is home to numerous butterfly species, including the endangered Clouded Apollo butterfly (Parnassius mnemosyne).
The most picturesque tree in Finland
The most picturesque tree in Finland has to be Paavolan tammi oak. It is located in Lohja in the Uusimaa region in Finland. The Paavolan tammi oak has hundreds of reviews in Google Maps and 4,6 stars. We'd give it a full 5 stars.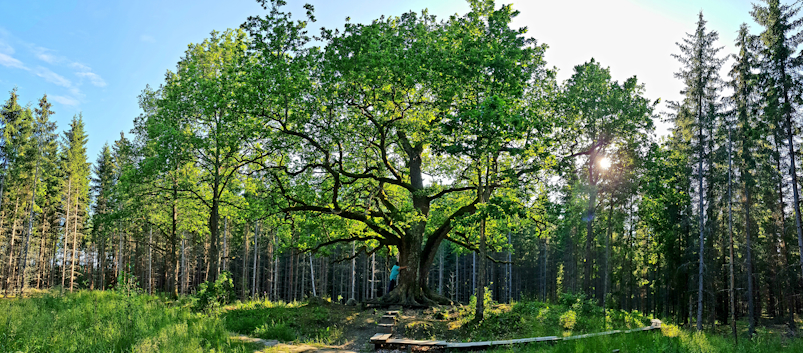 Amazing views that you can only enjoy in summer
Many observation towers are only open during summer months. For example, Kaukolanharju Observation Tower is a hidden gem located in Tammela, Finland. From June to early August, this observation tower offers visitors a stunning panoramic view of Häme Lake Uplands region.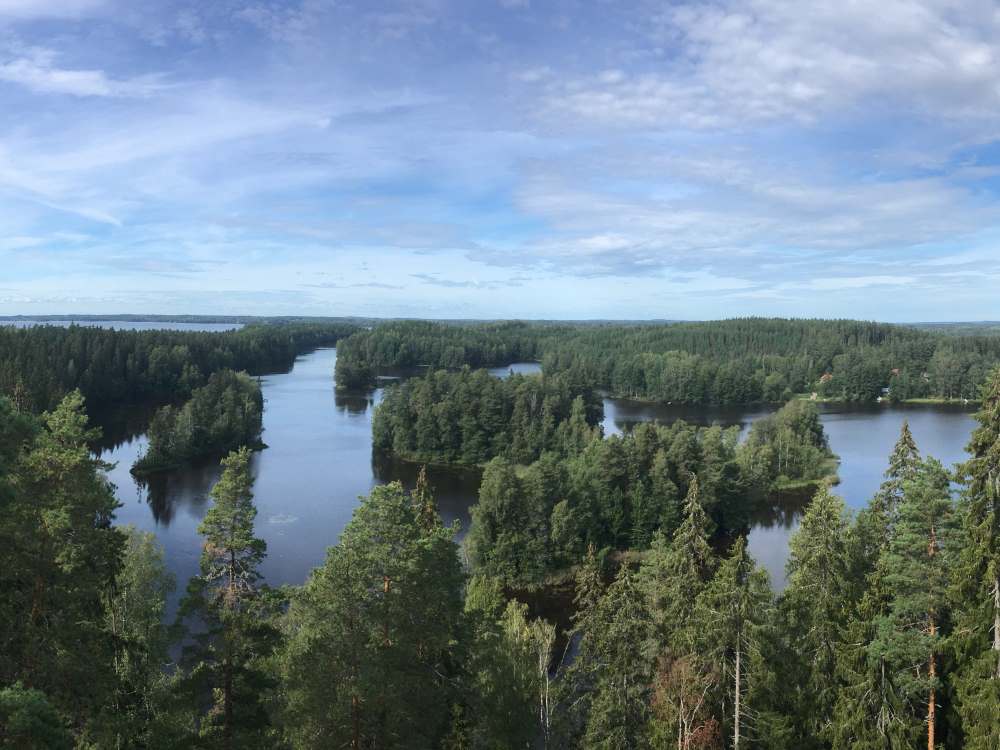 Don't miss rhododendrons bloom in Finland in June
Rhododendrons bloom in Finland during the late spring and early summer months. The exact timing can vary depending on the specific region and weather conditions each year. In southern parts of Finland, you can often spot rhododendrons in bloom from late May to June. The vibrant flowers add a splash of color to Finland's already breathtaking landscapes, making it an ideal time to visit and witness the rhododendrons in their full glory.