Häntälä Hollows' gorgeous landscape was formed by ice age and its melting waters, but it is the ravine's exceptional flora and fauna that make this place worth a visit. It is part of the wider Natura 2000 area of the Rekijokilaakso, which also extends to the city of Salo. The Häntälä Hollows, Häntälän notkot in Finnish, is home for endangered clouded Apollo butterflies. Get ready to spend hours on this 3 km long nature trail if you decide to head to Häntälä!
Located in southwestern Finland the Häntälä Hollows and small Rekijoki (also known as Häntäläjoki or Lehtioja) river valley currently serve as semi-natural meadows and pasture, so you might spot some livestock in addition to many species of butterflies and flowers in here. Our dog stayed at home because dogs are not allowed on this nature trail due to the livestock.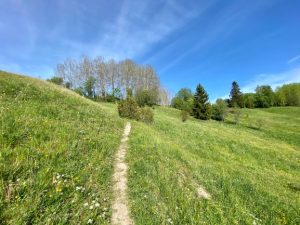 We parked our car at old Häntälä school and followed a sign pointing towards the nature trail. To get to the pasture you need to climb over the pasture's fence but there are stairs to assist you with that. Don't worry about trespassing, this is an official nature trail and visitors are welcome from May to mid October. I was happy to see that a bridge over a muddy part had been fixed since I last visited the Häntälä Hollows in early May.
Clouded Apollos and other butterflies
Clouded Apollo (Parnassius mnemosyne) butterfly is rare and protected, but here you can spot them as soon as you arrive to the ravine from end of May to end of June. The best time of the day to spot them is from 10 am to 2 pm. There are actually three species of clouded Apollos in Finland, Parnassius mnemosyne forma karjala, f. ugrofennica, and f. perkele. The ones living in Häntälä represent forma perkele.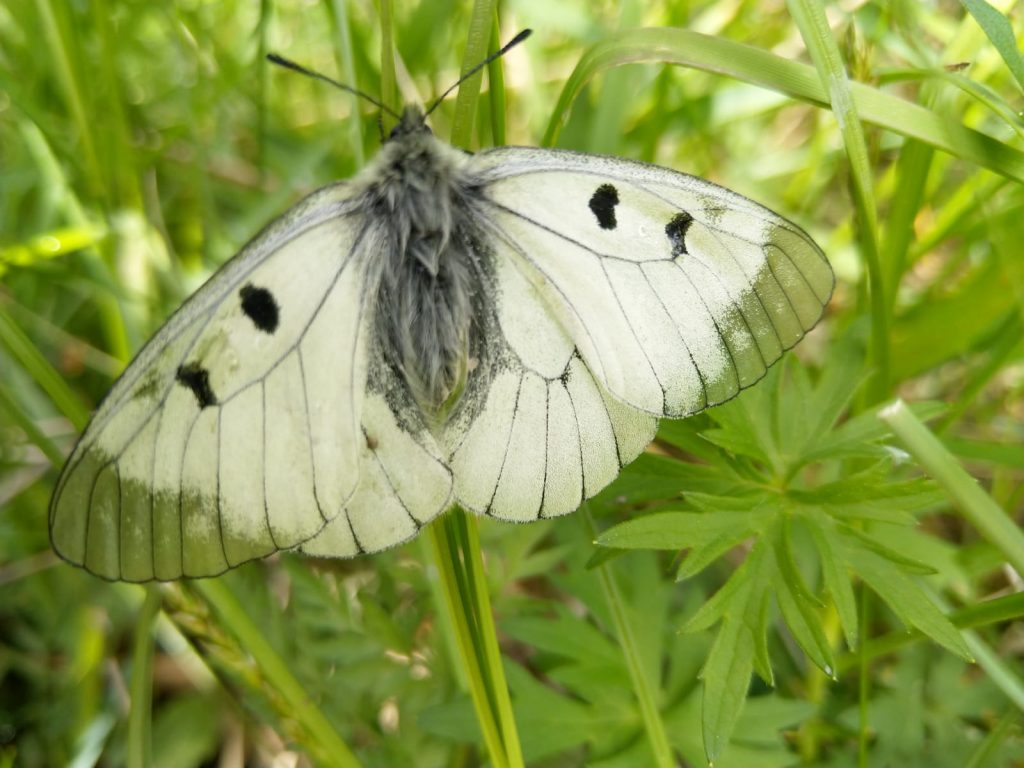 Other butterflies that even I could easily identify in Häntälä were orange tips (Anthocharis cardamines), small tortoiseshells (Aglais urticae), and peacock butterflies (Aglais io). Orange tip males are easy to spot due to their orange wingtips, but I even spotted a female one, which is lacking the orange and has greenish pattern on the undersides. One useful link when spotting butterflies in Finland is Luontoportti.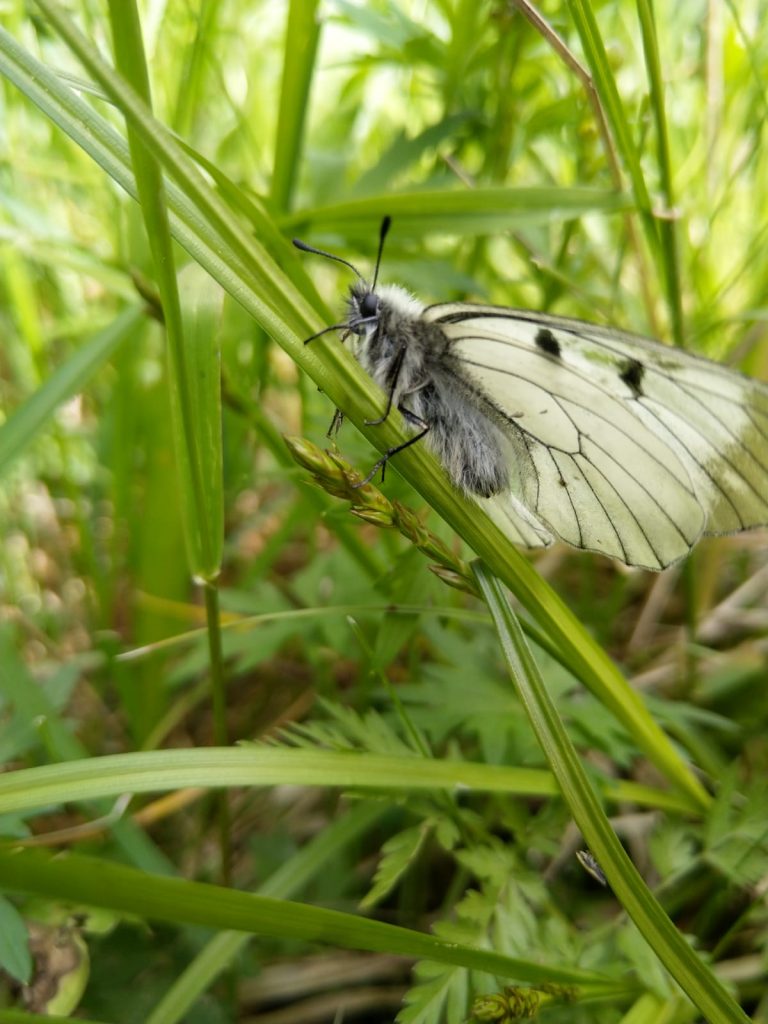 Directions to Häntälä Hollows
Address:
Murronkulmantie 308
31450 Häntälä, Somero
How to get there: You can get to Häntälä by car or by bicycle.
Car: From route 52 between Salo and Somero turn to Häntäläntie road. The destination is on your left in 3,4 kilometers. Follow the signs to "Häntälän notkot".
Bicycle: The cycling routes are the same as vehicle roads.
Accessibility: The nature trail is not accessible for all due to the fence. The area is suitable for children but not for prams. No dogs allowed!
Facilities: There is a lean-to shelter along the nature trail. Do not leave any trash behind, and remember to check the forest fire warning at the Finnish Meteorological Institute's website before making fire.
When to go: The nature trail can be visited between 1 May and 15 October.
What to wear: Normal sneakers are fine when it's dry. The trail gets muddy when wet and then hiking or rubber boots are more suitable.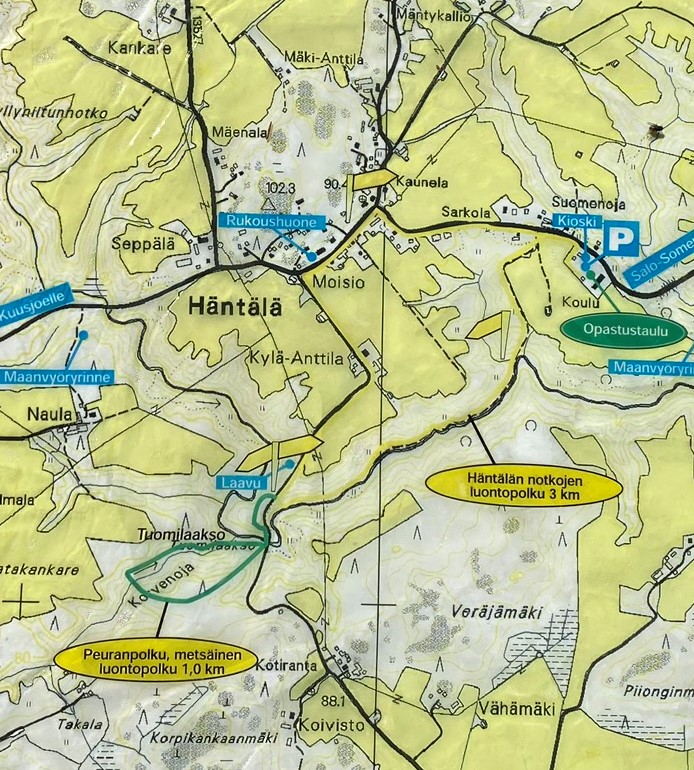 Also visit in the area
There are many other interesting and less known nature sights in Somero and Salo. Check out for example these: