Savivuori is a hill in Viitasaari in central Finland. It offers versatile recreation opportunities all year round. In summer there is a observation tower, nature trails and a logging museum to visit. You will also find excercise stairs from Lummeniemi, a lean-to shelter from Paniaisniemi, and a public beach from Hiekan uimala near Paniaisniemi from south of the hill. There are also a disc golf park and a permanent orienteering track available. In winter you can go cross-country skiing in the area.
Savivuori observation tower
Viitasaari municipality is surrounded by Keitele, which is the 9th biggest lake in Finland. The Savivuori hill rises 171 meters from the sea and 71 meters from the Keitele lake. The observation tower is open only during limited schedule from the end of June to the beginning of August, but private viewings for groups can be organized by Viitasaari municipality. The original observation tower in this location was built in 1902 by a local women's association. This beautiful tower was built in 1958 and renovated in 2014. The view is also nice from the top of the hill without climbing to the tower.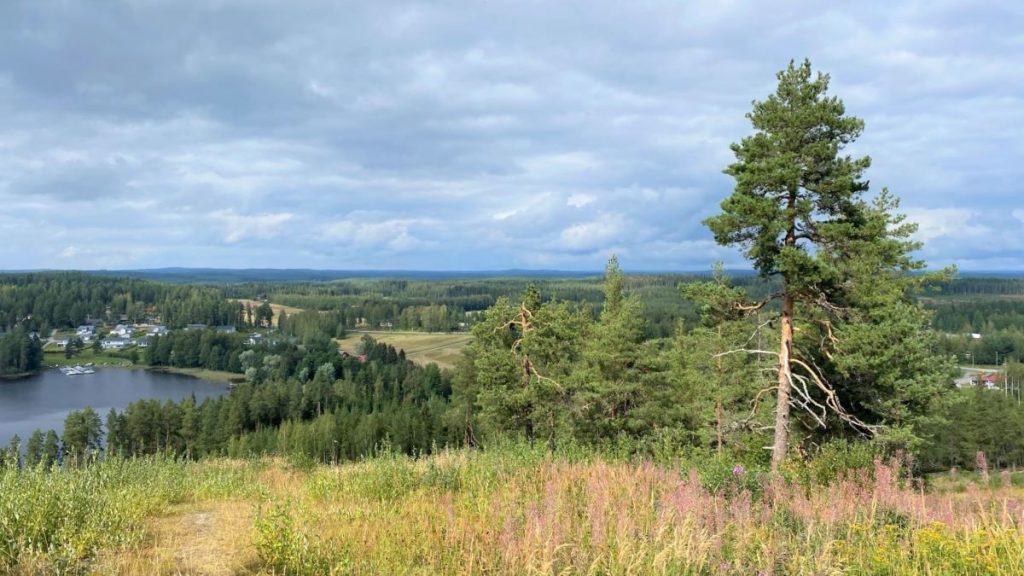 You can drive directly to the observation tower by following Schlangeninkatu road to the end. During the opening hours there is a cafeteria at the tower.
Viitasaari Logging Museum
The Viitasaari Logging Museum is open with even more limited schedule in July, but you can explore the buildings from outside any time of the year. There are several museum buildings that have been transferred to the area from their original locations. Metsäkämppä is a forest cabin erected by Metsähallitus in 1940 in the Seläntaus forest area. It was moved here in1964. Initially, the cabin contained only one crew room, but after expansion the building was able to accommodate almost 50 men. The horse stable has been moved to the area from the Mäntyjoki forest site. The stable could accommodate 14 horses. You will also find a smoke hut, a storehouse and a barn in the area. The storehouse is from 1641, one of the oldest buildings in whole central Finland. There used to be a windmill from the 19th century as well, but that burned down recently. There are also few forestry items exhibited in a shelter outside.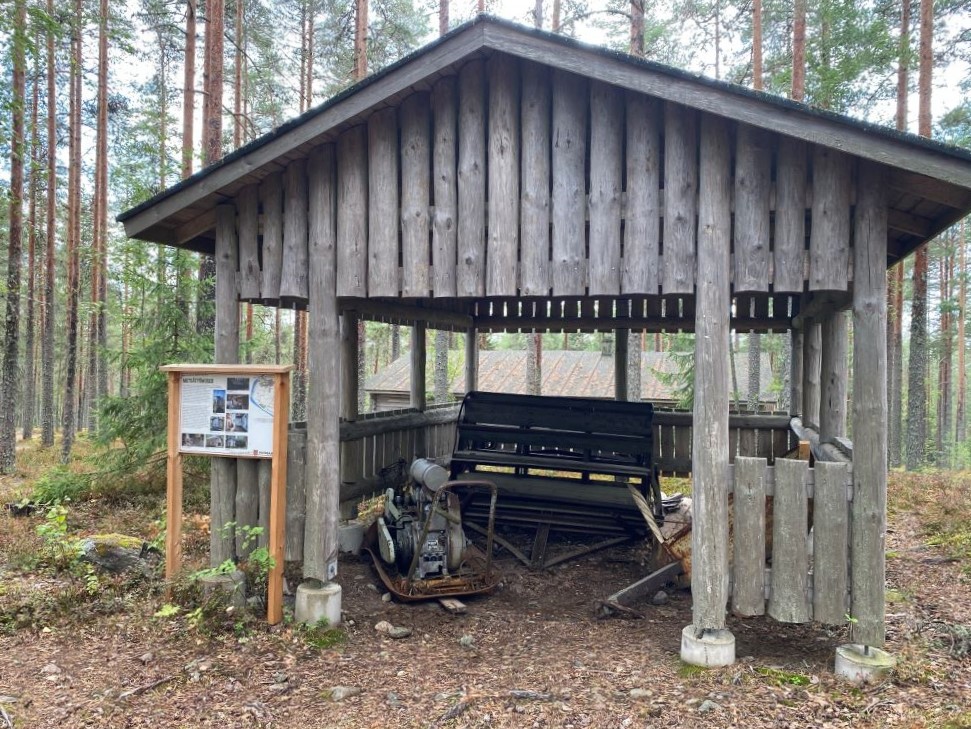 The Viitasaari Logging Museum is located right next to the observation tower at the top of the hill on Schlangeninkatu 31.
Nature trails at Savivuori
There are two nature trails in the area. They both pass the lean-to shelter at Paniaisniemi.
Rannan lumo is a 2,3 kilometers long circle trail around the Savivuori hill. The trail is rated as moderate as it has 86 meters elevation gain. Map by Alltrails.com.
Metsän tuulahdus is a 3,2 kilometers long circle trail that passes the observation tower and forestry museum. The trail is rated as moderate as it has 94 meters elevation gain. Map by Alltrails.com.
Addresses to other activities at Savivuori
Also visit in the area