There are many great spots to see the birds of Lapland in Levi area, in addition to Hulluporo. If you are interested in bird watching in Levi, you could head to Akanrimpi bird watching tower in Köngäs village. The tower is overlooking Akanrimpi wetlands and has a great variety of birds especially from May to June. It can be reached by car or bicycle from Levi.
The scenery from the tower opens up to a bog. Even on a cloudy day like this there is something fascinating about the scenery in Lapland.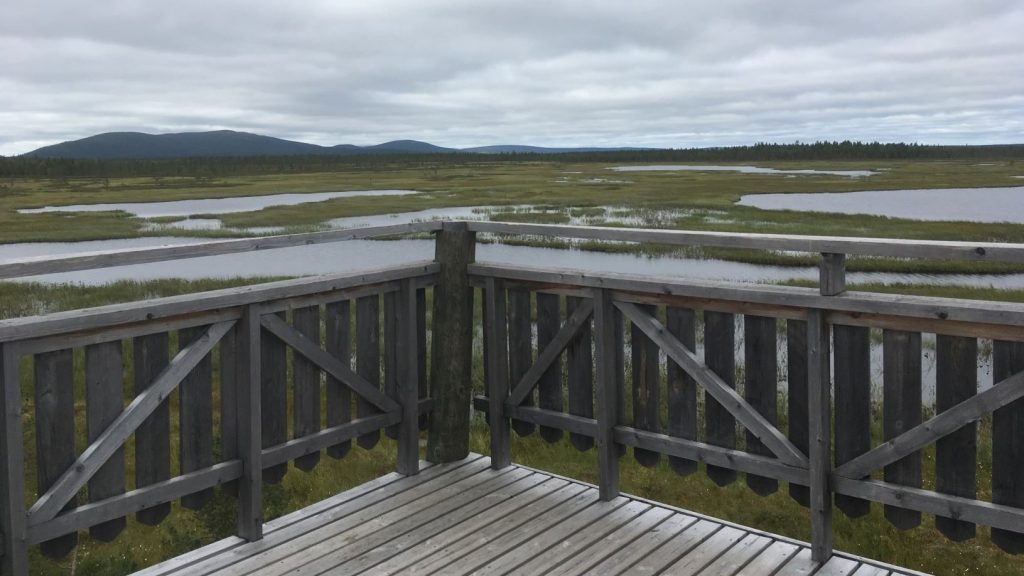 NatureGate helps you to identify different birds that you may encounter in Finland. Few interesting bird sightings in this tower according to BirdLife Lapland include horned grebe and common redshank.

One common and very friendly bird in Lapland is Siberian jay. Siberian jays always love campsites and are eager to come pick up some food, which they hide on the trees to eat later during the year. In the past, people believed that hunter's soul was transferred to siberian jay after the hunter passed away. Siberian jays were respected because they could carry the souls of the ancestors.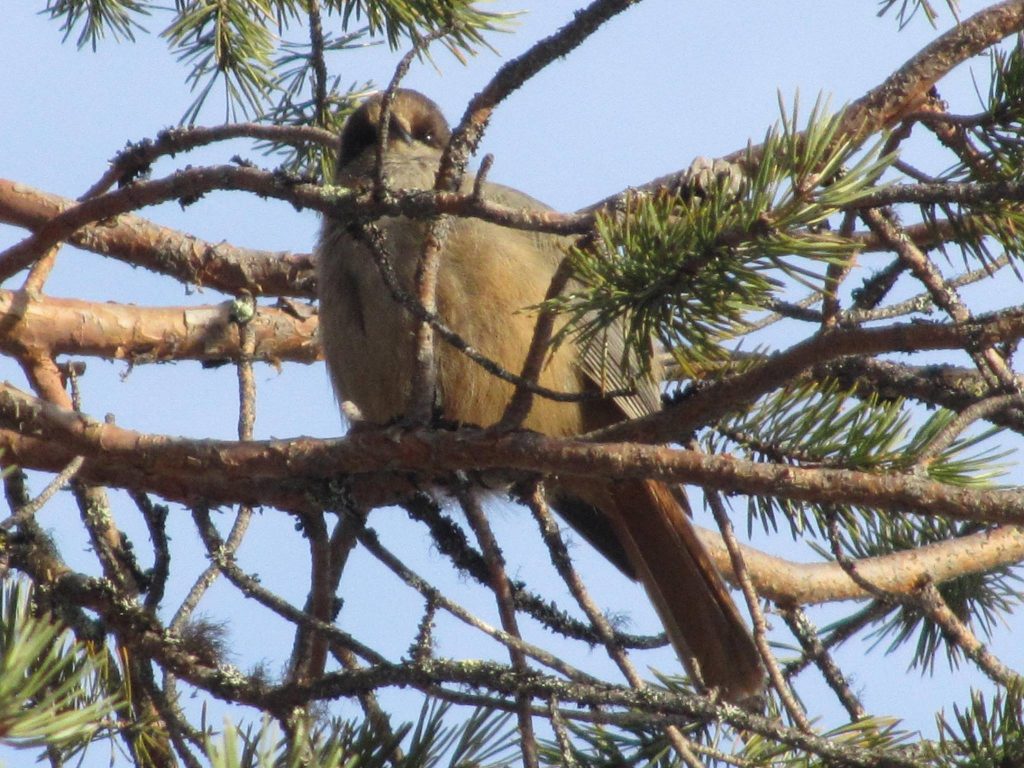 There is a lean-to shelter and campfire site right next to the bird watching tower, so this is also an excellent location for a picnic in the nature.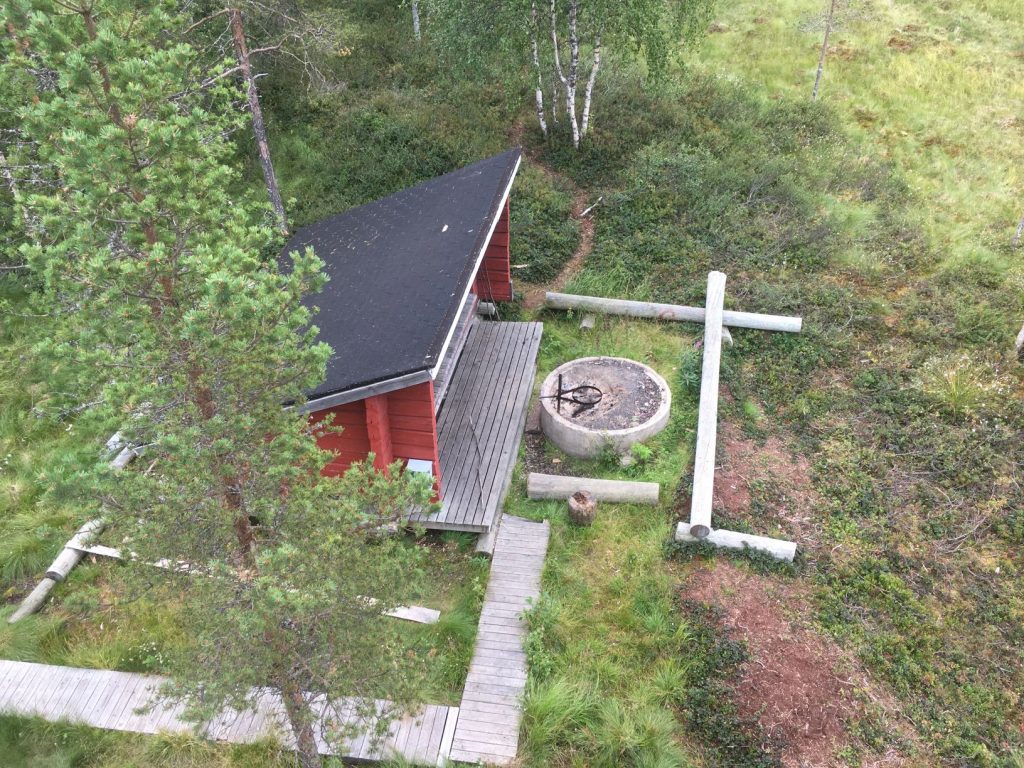 Directions to Akanrimpi birdwatching tower
Address:
Ounasjoentie 587
99140 Kittilä
How to get there: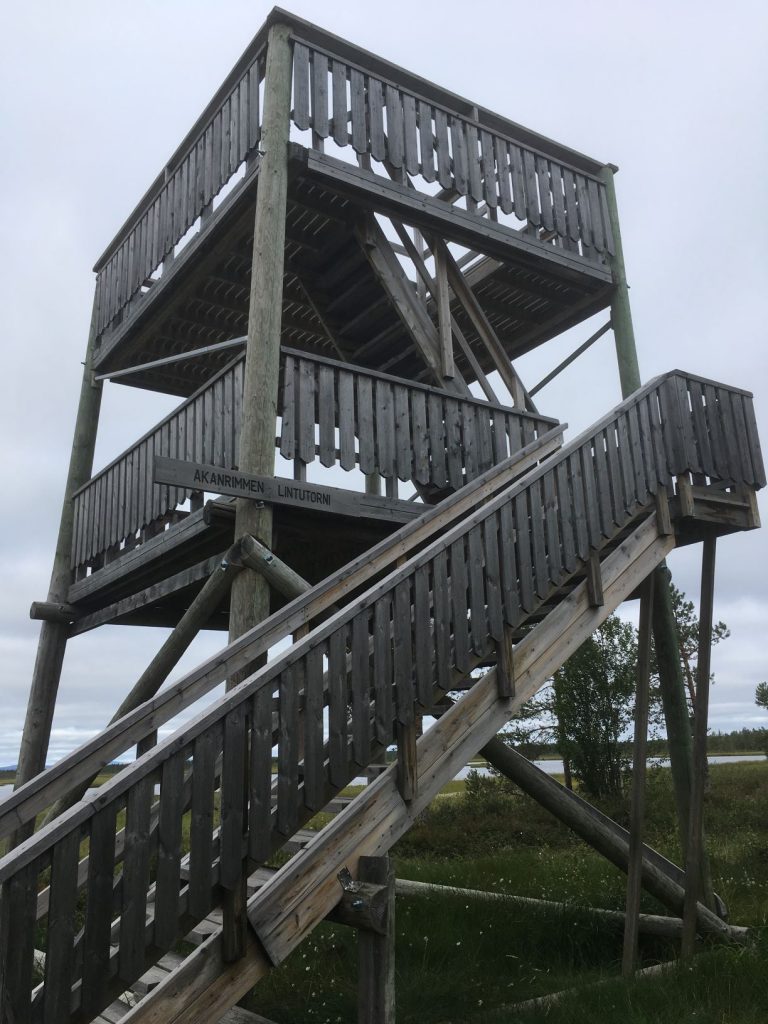 Car or bike: The Akanrimpi bird watching tower is located approximately 8 kilometers from the centre of Levi towards Köngäs. "Akanrimmen lintutorni" sign by the road 956 directs you to the small parking area, and the bird watching tower is only 200 meters from the parking lot. It is easy to reach by car or by bike from Levi.
Public transport: Public transport is not very convenient in this area. There are some school buses (from early August to late May) that pass the Akanrimpi bird watching tower once a day. The closest bus stop is called Palosaari P. Check the timetables and prices from Matkahuolto.
When to visit: The best time for bird watching in Lapland is late spring and early summer, May-July.
Accessibility: There are no services for disabled in this area. The bird watching tower is located close to the road.
What to wear: When I visited the bird watching tower, I didn't need rubber boots to reach the tower, but this area can also get pretty wet.

Special to remember: Everyman's rights and restrictions apply, and forest fire warning status should be checked from the Finnish Meteorological Institute website before lighting fire.
Also visit in the area
Other bird watching opportunities in the neighbouring municipalities include Yrjö Kokko, Markkinajänkä and Sotkajärvi bird watching towers in Enontekiö as well as Kutuniva in Muonio.