The Esakallio-Hovimäki trail is 8,3 km long well-marked trail through the Finnish forests and fields with two lean-to shelters along the way. It is not a circle trail, but it is suitable for trail running and cycling. In winter it is a popular cross-country skiing track. Esakallio is a famous summertime dancing arena in the small town of Somero in Finland Proper, which is a historical province in southwestern Finland. Somero is located approximately 80 km from Turku and 100 km from Helsinki. The trail departs from Esakallio officially but you can also begin from Hovimäki, which is a camping ground by Hirsjärvi lake. The map of the trail can be found in Esakallio.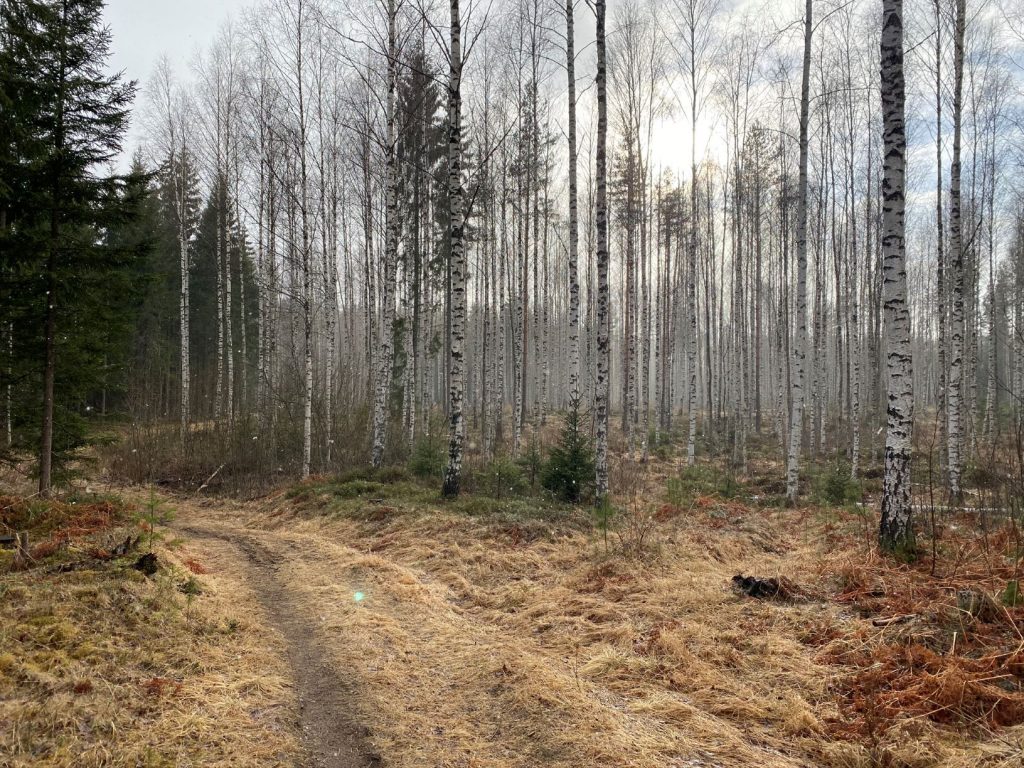 Exploring the Esakallio-Hovimäki trail
It was snowing when I headed to the trail. Beginning of the trail follows Piikainpajuntie behind Esakallio before entering to the forest. There are good signs to the trail and plenty of blue paint markings along the way. The first part is flat, even taking you to a field and crossing one small bridge, before the biggest hill just before the first lean-to shelter.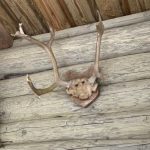 The first lean-to shelter is called Kalle's lean-to shelter about 2,5 km from Esakallio. I wonder who built it? The forest around Kalle's lean-to shelter has been cut down, so the surroundings are not the prettiest at the moment. There is a picnic table, a good fireplace for cooking, and even a well, but I don't remember seeing any firewood. It was very windy so I had no plans of having lunch outside.
From the Kalle's lean-to shelter the trail continues on even ground, which happened to be really muddy at this time. The snow melted on the ground and made everything wet. I wished I had taken my rubber boots instead of running shoes. The trail soon crosses Terttiläntie road.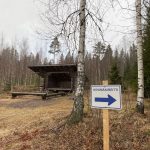 Suonkulma's lean-to shelter is located about 7,5 km from Esakallio close to Hovimäki. It is in a nicer setting and it has an outhouse too. There are several geocaches along this trail but Nalle is not the most patient geocaching buddy. One kind reminder: In Finland the dogs should be leashed from the beginning of March until the end of August. This is important due to wildlife breeding season and includes nature trails such as this, even in unprotected areas.
The trail continues through old forest and younger birch forest before it goes under Helsingintie road near Hovimäentie intersection. There is a small parking space in the beginning of Hovimäentie if you begin the trail from this end. Overall the trail is easy to follow and includes many different types of forests.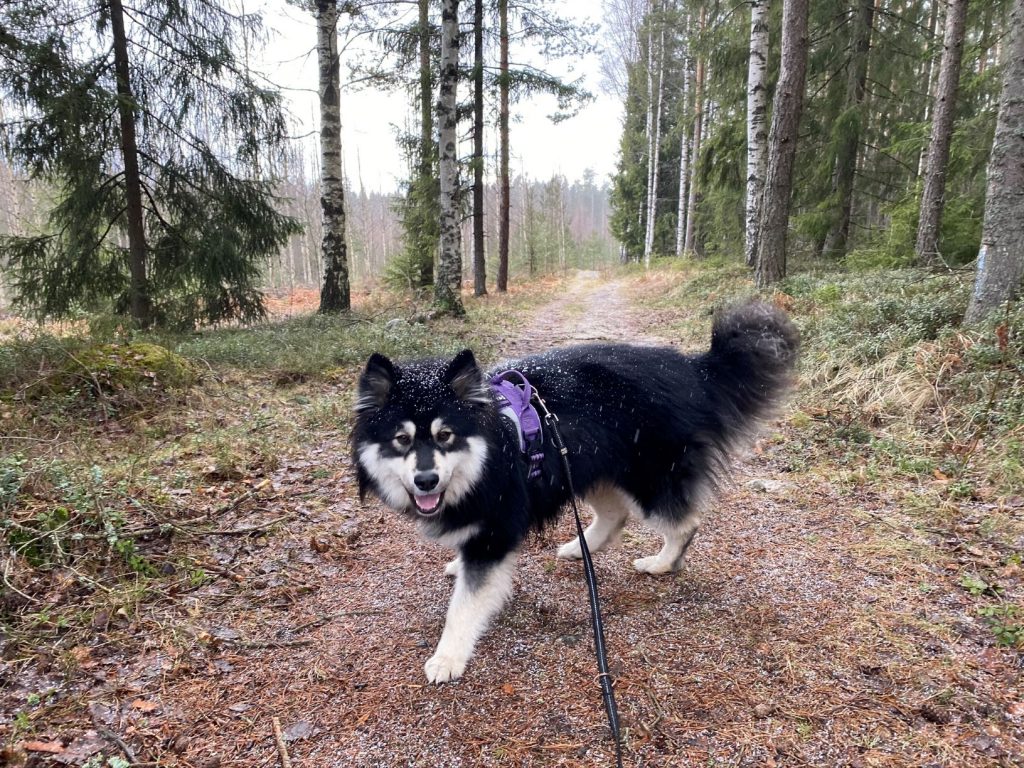 Directions to Esakallio
Address
Esakallio
Salontie 40
31400 Somero
How to get there:
Car: Esakallio is located by Salontie road about 2 km from Somero and 30 km from Salo. You should park your car outside of the gates of Esakallio as the gates are normally closed and your car might get stuck behind them. Another parking option is at the very beginning of Piikainpajuntie in Salontie and Helsingintie intersection.
Public transport: There are buses with limited schedules from Salo or Helsinki to Somero. The closest bus stop to Esakallio is called Seppälä and located at the intersection of Salontie and Helsingintie. Check out timetables and fares at Matkahuolto website.
Bicycle: There are no specific roads for cycling. Mountain biking on the trail is possible.
Accessibility: There are no services for the disabled in the area. The Esakallio-Hovimäki trail is easy and pretty wide for the most of the time and it doesn't have many hills.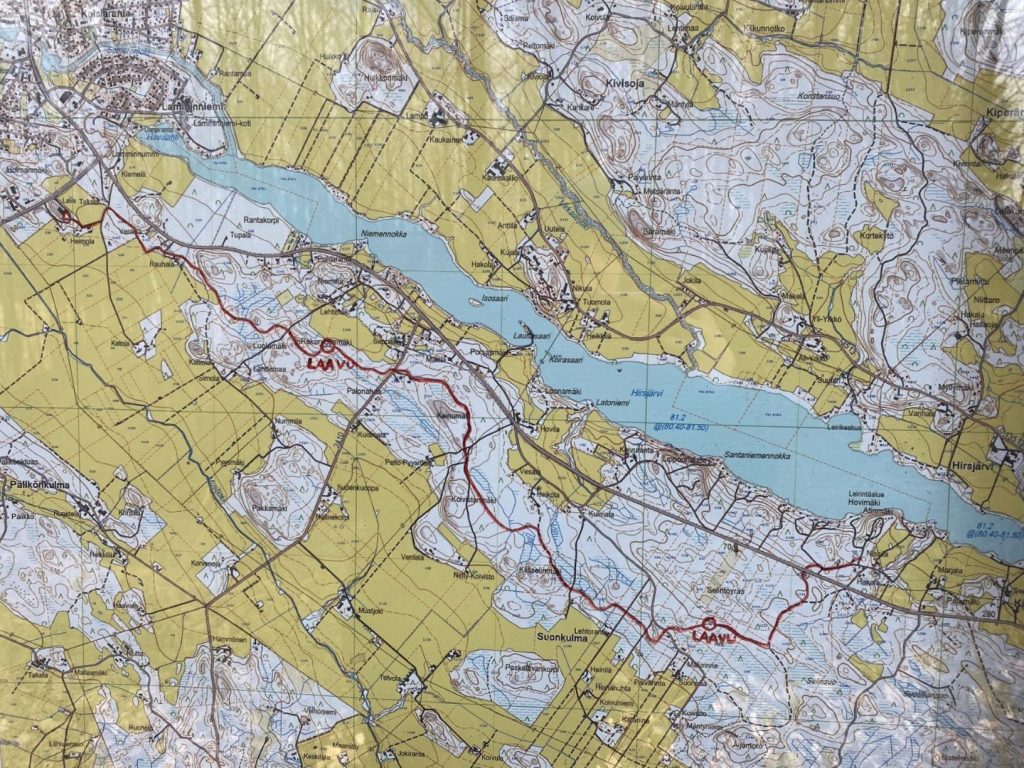 Also visit in the area
There are many other interesting and less known nature sights in Somero and Salo. Check out for example these: