Lingonberries are red and juicy berries that are slightly acidic. Picking season for lingonberries is from September to October, so now is the perfect time to go find them. On average year about 250 million kilos of these berries ripe in the Finnish forests. About 30-40 million kilos will get picked on a yearly basis. So there might be few berries left for you, if you are interested.
Versatile health benefits of the lingonberries
The lingonberries are quite different to bilberries, which are considered superfood of Finland. The lingonberries do not contain same amount of vitamins, but they do have vitamin E, dietary fibres, and potassium. The potassium is an electrolyte, which is important for many processes throughout the body. It helps to regulate fluid balance and it is important for the nervous system. Our bodies don't produce potassium naturally, so it's important to consume the right balance of potassium-rich foods.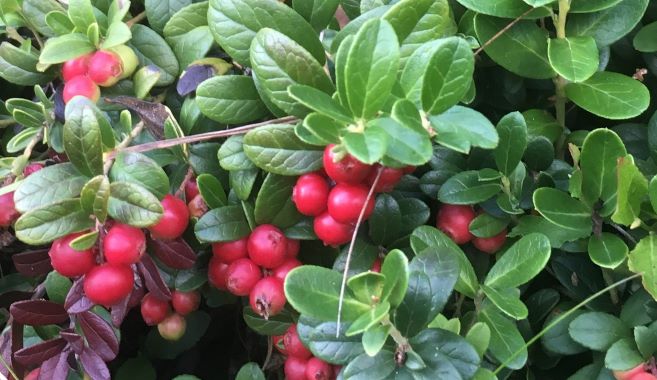 It's worth knowing that the lingonberries are also rich in polyphenols such as resveratrol, quercetin and proanthocyanidins. These make the berries a natural remedy agains many diseases that are problematic especially in Finland, such as cancer, obesity and heart diseases.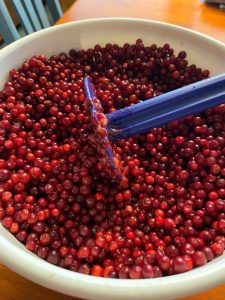 Some of the most common ways to use lingonberry in Finnish cuisine are in porridges or as a sour puree next to some game meat. If you crush them to puree, it will stay fresh in the fridge up to a year. Sugar is not even necessary as the berries contain benzoic acid and will stay fresh in their own juice when crushed. Storing the berries as puree without boiling maintains most of the vitamins. In Finland you will also find lingonberries in gins, vodkas, ciders, and long drinks.
Where to find lingonberries?
The lingonberries grow all throughout Finland in dry or semi-dry forests. Check out especially pine forests when looking for the berries. They can be handpicked or you can use a berry-picking rake, since lingonberries are quite hard and don't get mashed easily. Berry pickers may be destructive for the plants. While berry picking is allowed in Finland by everyman's rights, you should not destroy any plants or vegetation in the forest.
My mom's lingonberry porridge vispipuuro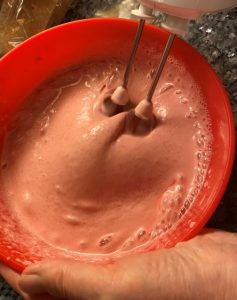 My mom was happy to share her lingonberry porridge recipe. In Finnish it is known as vispipuuro, whisked porridge. It's really simple to make, and kids love this pink porridge with some milk. The ingredients are:
7 dl water
3 dl lingonberries
1/4 teaspoon of salt
1 dl sugar
1 dl semolina (wheat middlings)

Boil lingonberries in the water for about 3 minutes. Strain the berries out at this point if you want smoother porridge. Add semolina and allow the porridge to boil for about 10 minutes. Add sugar and salt. Let the mixture cool for a moment and whisk it properly. Enjoy the porridge hot or cold with some milk.
Kalevala mentions lingonberries, too
If you have heard of Kalevala, the Finnish national epic, you might be interested to know that in it's last poem a new character is introduced: Marjatta, a chaste maiden who becomes pregnant from a lingonberry! Elias Lönnrot compiled Kalevala from folk poetry recorded into notebooks during his collection trips among poetry singers in 1828–1834. The effect of the Kalevala on Finnish culture, arts and sciences has been significant. Read more about Kalevala at Kalevala Society Website.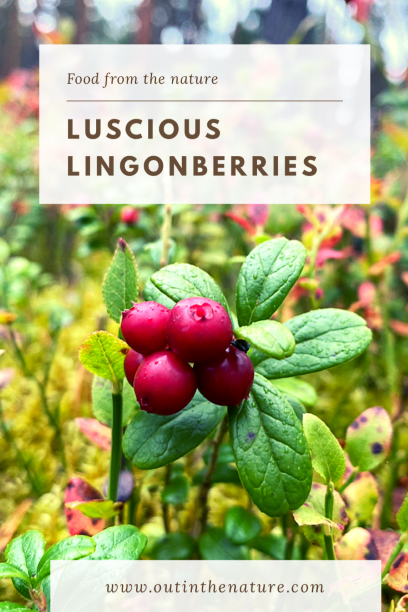 Read also our other posts about wild berries in Finland