Kutuniva in Muonio is the best place to spot swans and other birds in winter as the birds began to stay there over winter within this decade. Swans and dippers are residing in this area because no matter how cold it gets, this stream stays open.
Kutuniva is literally 'a river of spawn'. A beginning of Jerisjoki river flowing from Jerisjärvi lake is a popular spot for common whitefish (Coregonus lavaretus) to come at the end of the year to spawn. That is how this place was named. Winters in Lapland are harsh and usually swans fly to south to find open waters. But some swans found Kutuniva about a decade ago and now as many as 15 birds stay in this area over winter.
I was driving from Muonio to Sirkka, and remembered that I had heard about Kutuniva before. I quickly checked it on the map and decided to make a little detour to Pallaksentie road. Kutuniva was less than 7 kilometers from Rovaniementie road that I was originally driving, so not a far at all. I parked the car and I could see the swans right away.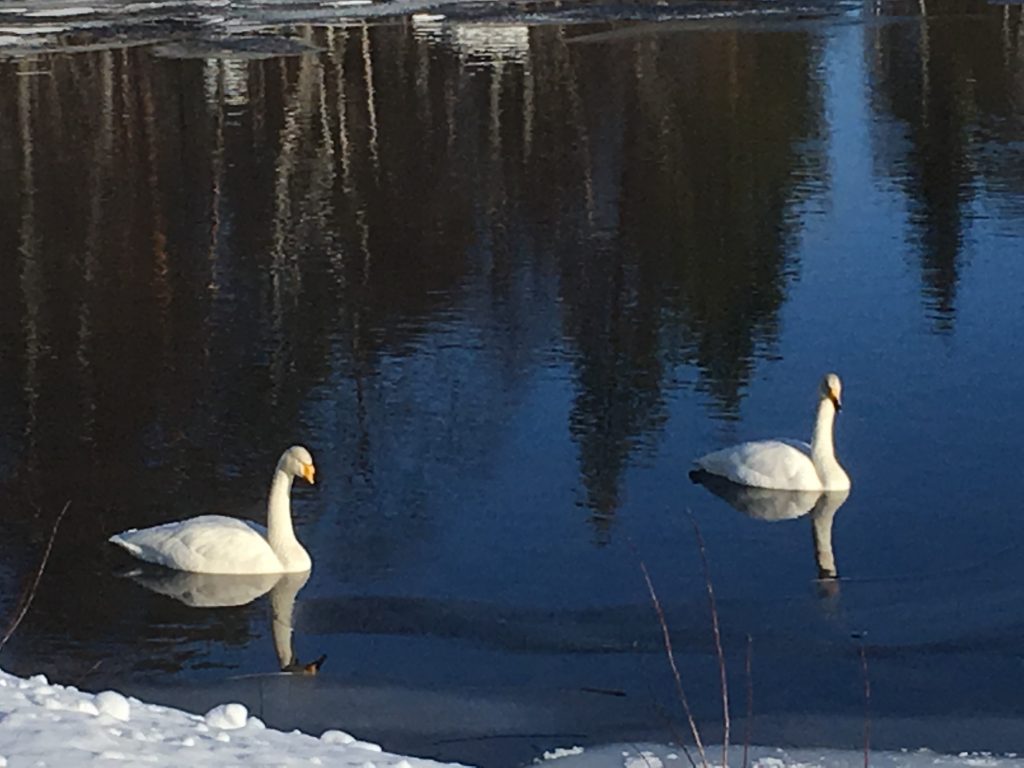 Kutuniva is not only a place for birdwatchers, but it is a beautiful spot for anyone to stop by on a sunny winter day. The lake is partly open and snowy Pallas can be seen in a distance. I only wish I had taken some hot chocolate with me.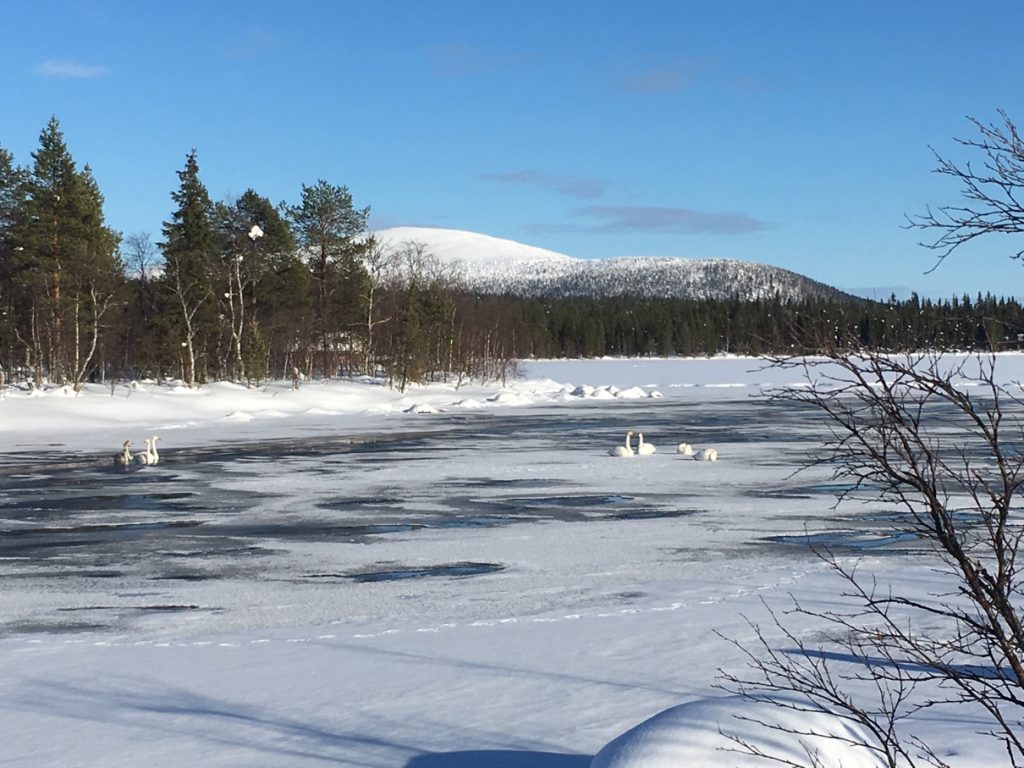 Directions
Kutuniva is located in Jerisjärvi lake by the Pallaksentie road to Pallas-Yllästunturi National Park and is therefore easily accessible without any snowmobile or skis, unlike most of the nature destinations in Lapland during winter months. To make things even more easier, there is a small parking lot right before Kutuniva on the left side of the road.
Address:
Kutuniva
Pallaksentie 628
99300 Muonio
How to get there:
Car: Set 'Kutuniva Muonio' or 'Pallaksentie 628 Muonio' in your navigator and make sure it directs you to the right place. Keep your eyes open not to miss it.
Public transport: Kutuniva is easily accessible by public transport if you are in western Lapland. For example from Muonio it is only 15 minutes by bus, and the closest bus stop is called "Kutuniva Muonio". Check the timetables and prices from Matkahuolto.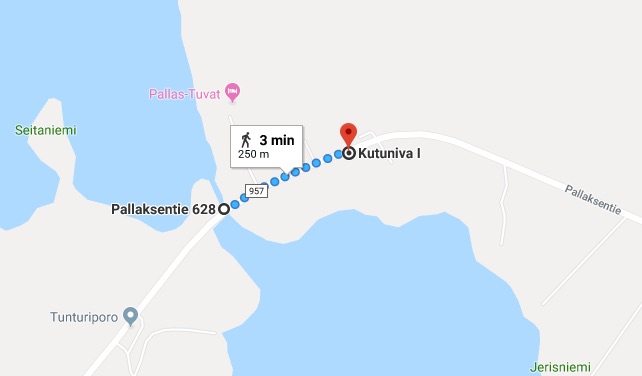 For more photos of Kutuniva's swans, check out this link.
Also visit in the area
Check out my post about bird watching towers in Enontekiö. Sotkajärvi and Yrjö Kokko bird watching towers are good places to observe the life of the typical birds of Lapland during summer.