Ryövärinkuoppa nature reserve has a lush natural spring and beaver dam right next to Finland's route 66 from Orivesi to Ruovesi. It looks like a typical rest stop along the road with a picnic table. But if you dare to descent the stairs to Ryövärinkuoppa, you will find a hidden oasis.
According to Zacharias Topelius, name Ryövärinkuoppa, Bandit's Hole, originates from its reputation as a hideout for bandits in ancient times. The bandits were hiding in the pit, robbing people who traveled along the nearby road. Topelius was one of Finland's most famous 19th century authors. He described this location and its name in his novel collection called Vinterqvällar.
Ryövärinkuoppa nature reserve was established in 1960 to protect the open spring surrounded by a wide range of plant species. The water from the spring is rich in minerals. As the spring is surrounded by deep walls of the pit, it is pretty easy to imagine how this place got its name.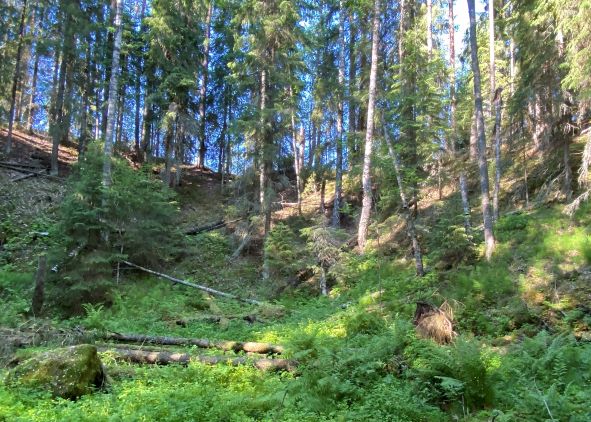 Stairs and duckboards lead you to the middle of the spring, which in June was green and lush.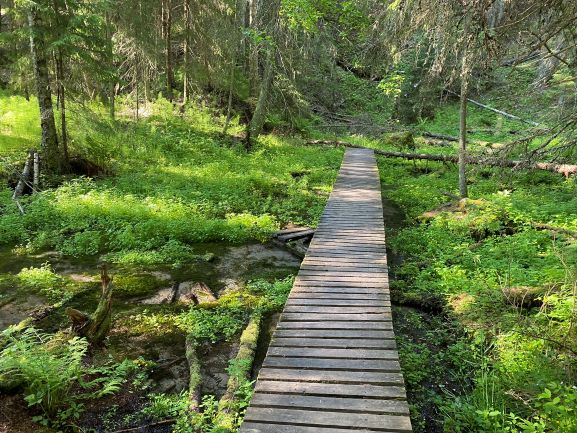 Water that was bubbling to the spring from underground was very clear. My dog Nalle was tempted to go in the water as he loves swimming, but I prevented that. In this nature reserve you should stay on the duckboards. Plus we didn't want wet dog in the car with us.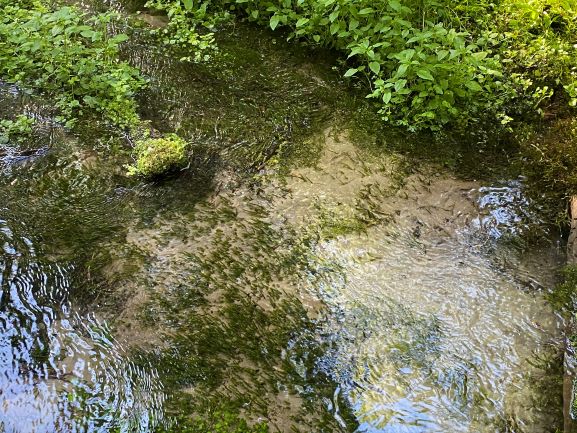 Sun was shining through the forest. The robbers had a pretty nice hiding spot, if you ask me. We didn't see any beavers, but apparently there is a beaver dam in the downstream.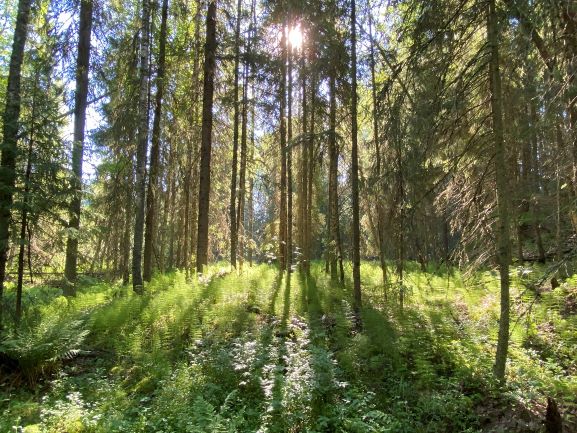 Nature trail in this area is only about 500 meters long circle trail. We followed the duckboards and came back to the car from another staircase close by.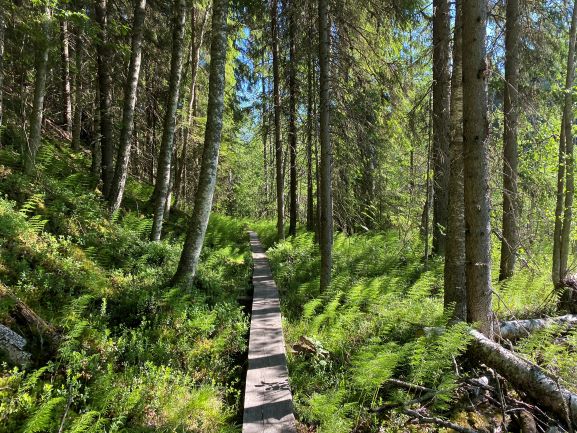 Directions to Ryövärinkuoppa
Address:
Siikakankaantie 425
34450 Ruovesi
How to get there:
Car: Ryövärinkuoppa is located along Finnish route 66, about 26 kilometers from Orivesi to north-west and 15 kilometers from Ruovesi to south-east.
Bicycle: The cycling routes are the same as vehicle roads.
Bus: There are buses operating between Orivesi and Ruovesi. The closest bus stop is called Niemelänperäntie, about 650 meters from Ryövärinkuoppa. See routes and timetables at Matkahuolto website.
Accessibility: The nature trail is not accessible for all due to the staircase and narrow duckboards. The area is suitable for children but not for prams. Nature trail is only about 100 meters from the road, and 500 meters long.
Facilities: There is a picnic table by the parking area. Camping or making fire in the nature reserve is not allowed.
When to go: Summer months are definitely the best, but the natural spring remains open in winter as well.
What to wear: Any kind of shoes are fine as this trail is short and easy.

Special to remember: Watch out for the bandits!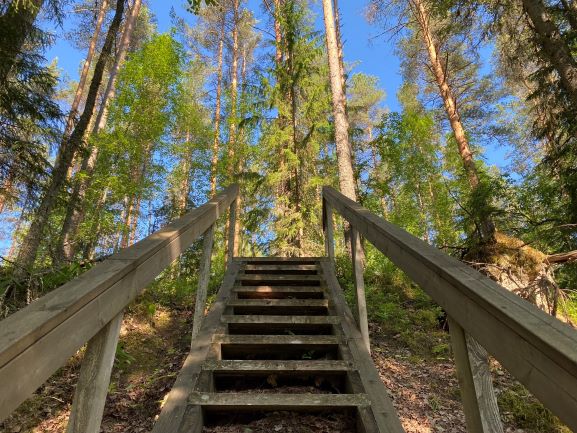 Also visit in the area
Another location in Pirkanmaa region that inspired Topelius is Haralanharju in Kangasala.