Molkoköngäs rapids in Ounasjoki river are located between Rovaniemi and Kittilä. It is a perfect spot for a little break to stretch your legs in case you are driving by. Ounasjoki and its rapids also provide great opportunities for fishing and canoeing.
The Ounasjoki river is Kemijoki river's largest tributary. It is Finland's longest single river tributary, and the largest river entirely within the country's borders. Ounas comes from ancient sámi word Outa, which means forest. It is pretty descriptive, since the river flows mainly in the forest. The Ounasjoki is 299.6 kilometres in length. It originates in Ounasjärvi lake in Enontekiö and confluences with the Kemijoki river in Rovaniemi.
The Ounasjoki river was protected by a special law in 1983. According to the 19.8.1983/703 law, the river and its tributaries as well as other rivers confluencing to Ounasjärvi lake are protected from power plants. This was after a substantial effort by private citizens and NGOs, who were fighting the case against energy company Kemijoki Oy. Kemijoki had presented plans to harness the river by constructing two reservoirs and 10 powerplants similar as in Kemijoki river. Currently Ounasjoki is protected by Natura 2000.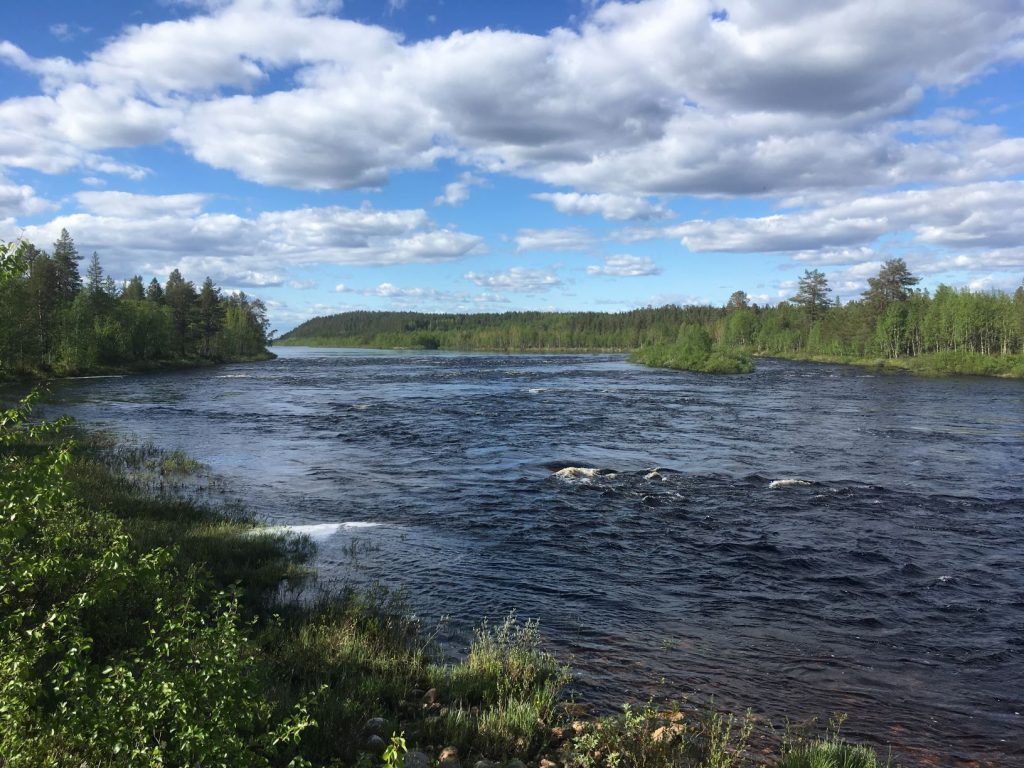 You can hear the sound of the Molkoköngäs rapids to a parking lot, which is located only about 100 meters away from the river. The path to the river is wide and accessible, but as there are no fences and the river shore is pretty steep in some parts, you should not let kids run ahead.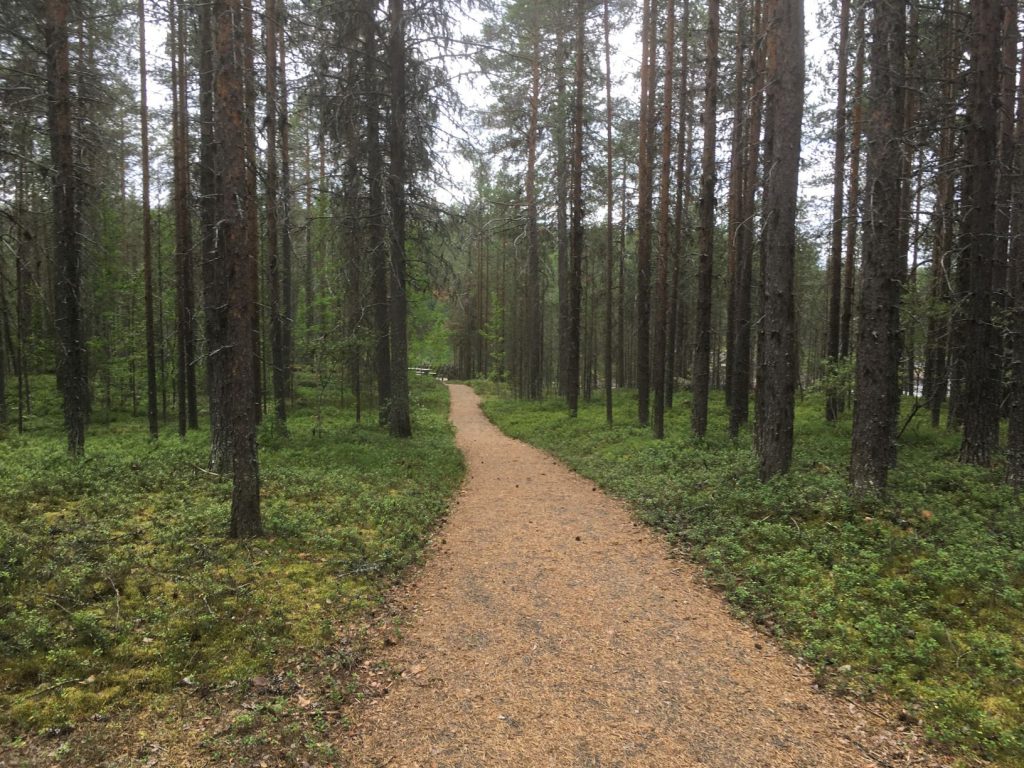 An old viewing deck with picnic table still welcomes visitors to the site, but this deck is very worn out and dangerous. There is also an old and abandoned camping ground nearby.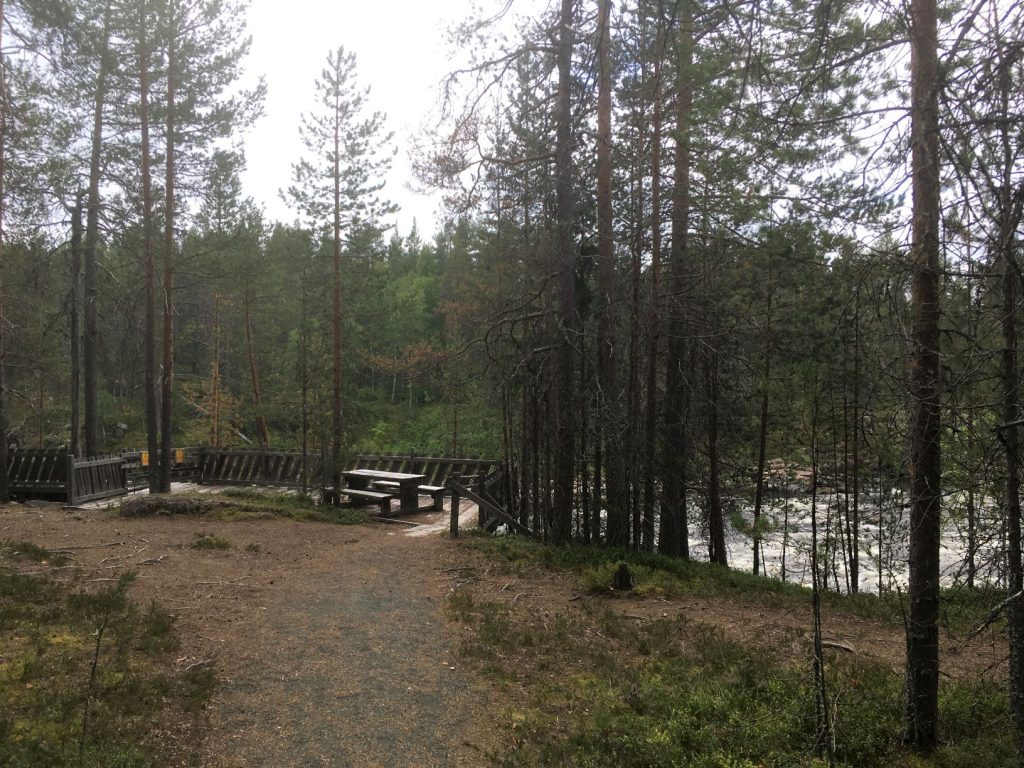 If the old viewing deck structure is still there when you visit this site, I would recommend avoiding it for your own safety.
Rapids in Ounasjoki river
There are over 30 rapids in Ounasjoki river, and close to 100 in all its tributaries. All of the rapids were classified as part of water tourism project in 2011. Most of the rapids are easy, and canoeing is recommend if you want to get to know Ounasjoki river.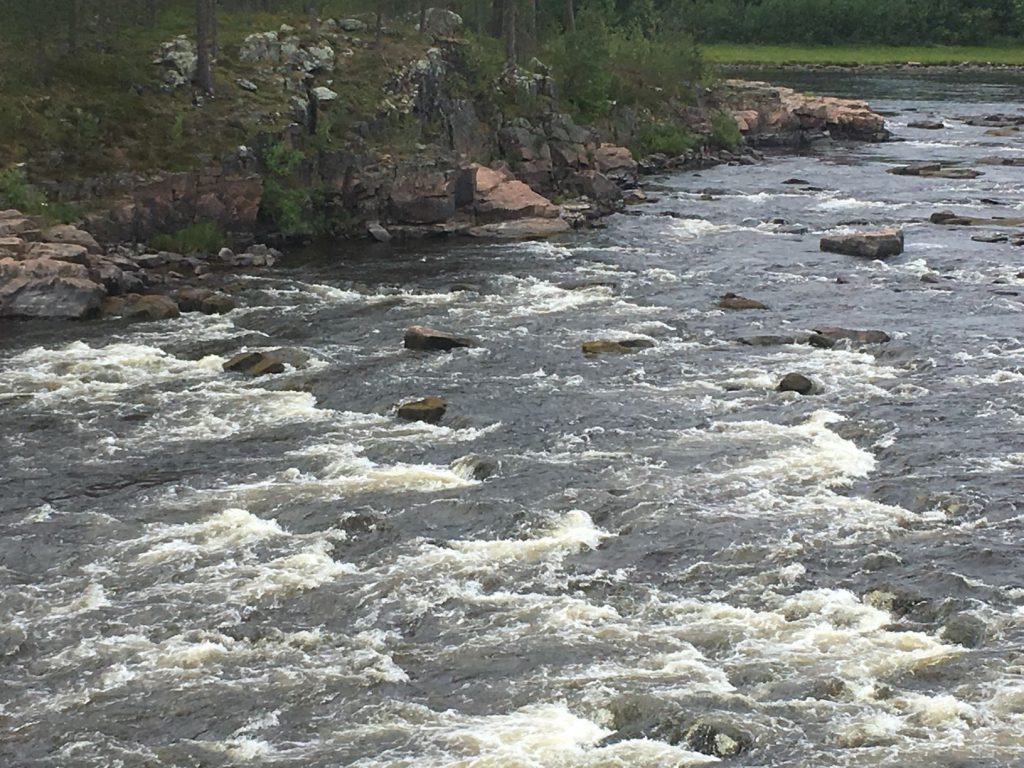 Ounasjoki is also known as Molkojoki in this area, as Molkojoki flows from Kinisjärvi to Ounasjoki river from the east. 30 kilometers long Molkojoki is suitable for canoeing during spring when there is enough water in the river.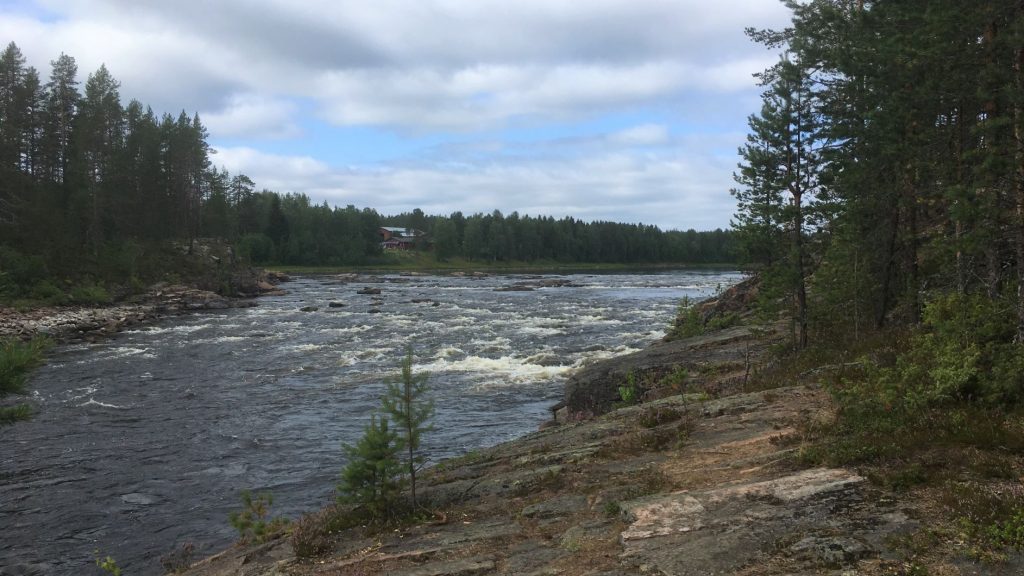 Directions to Molkoköngäs
Address:
Molkokönkääntie 15
97340 Rovaniemi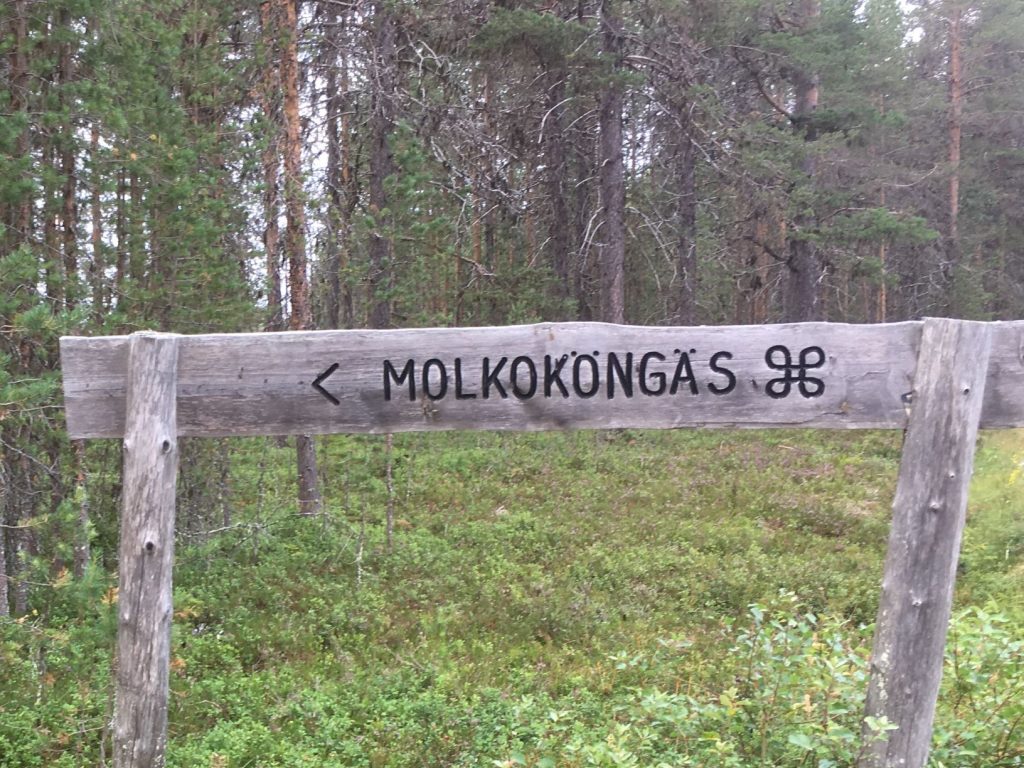 Molkoköngäs is located approximately 78 kilometers from Rovaniemi and 70 kilometers from Kittilä. There is a parking lot by the road number 79, and from the parking lot it's only about 100 meters walk to these beautiful little rapids in the Ounasjoki river.
Accessibility: There are no services for the disabled in the area, but the short path leading to the rapids is suitable for wheelchair or children's buggies.
When to visit: I recommend visiting this site during summer or early autumn, from June to October.
Special to remember: For fishing in flowing streams you will always need a permit. Fishing permits can be purchased for example at Eräluvat website. Fishing is allowed during 1.6.-31.8.