One always looks for fun and easily accessible nature sights. Well, the Loviisa rock maze which are also known as maiden's dance or troy towns, is right at the centre of Loviisa's historical lower town! It doesn't get easier than that!
On a lovely day, we decided to go explore the old seaside port town of Loviisa about an hour east from Helsinki. We headed toward the old town where the houses are made of wood and you can almost see horse carts wheeling by.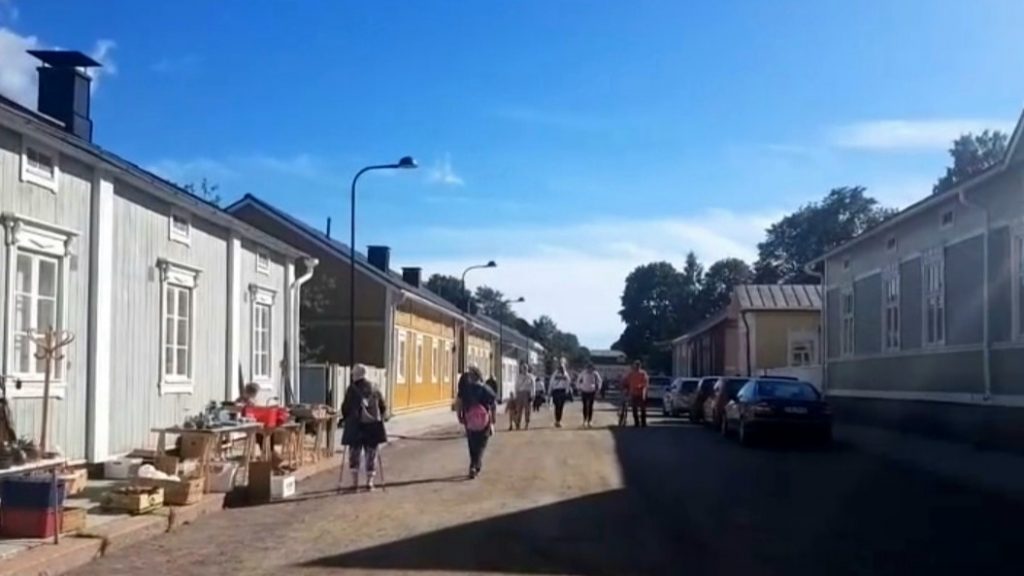 Right by the docks, by a lovely play area for kids, is a rock maze. I (being a kid at heart) was super-excited and immediately started to walk down the maze. It took 5 minutes to go through it even though it's a relatively small surface. Great fun! Even though this rock maze was built in 2004, it symbolises how hard it is to navigate in the Finnish archipelago. I agree: it makes you dizzy!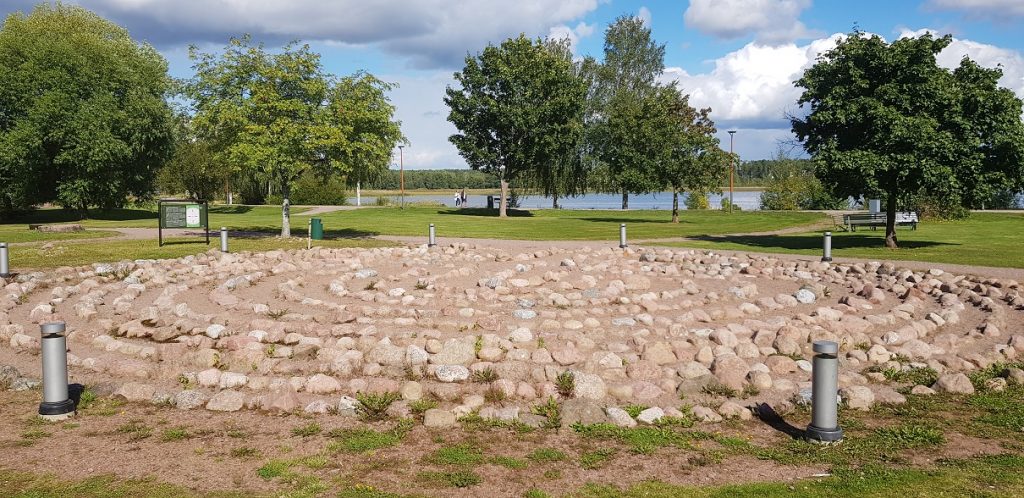 The rock maze is actually a part of a larger rock garden where you can find massive mill stones and even recreations of runic stones. It's highly recommended you check them out, too.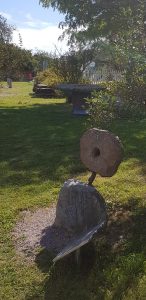 Rock mazes: how and why?
A rock maze has many names: it is often called 'Troy Town', which references the city of Troy, an ancient city that defended itself by building a complex network of mazes. In Finland, these rock mazes are called Jatulintarha, which means a giant's garden, but they can also be referred to as maiden's dances. No one knows for certain why these mazes have been built but there was a sign in Finnish and English next to this one stating that a romantic way to look at it was to see them having been built by the fiancés of sailors when they waited them to come home. These rock mazes are most often found in coastal areas, so either giants really liked their mazes and great seaside views or there may be some truth to them being built to remember someone by. Also check out the troy town in Nauvo!
Directions to Maiden's dance rock maze in Loviisa
Address: Write Rantatie 46-48, Loviisa on your navigator. That is the exact address of the Loviisa rock maze.
How to get there: You can get to Loviisa by car, by bicycle or by bus.
Car: Drive to Loviisa's lower town by the sea. There are plenty of areas where you can leave your car.
Bicycle: The bicycle routes follow closely to the car route.
Public transport: Buses run from all over to Loviisa. Check out timetables here.
Accessibility: This is a very accessible area. No problems with wheelchairs or children's buggies here.
When to go: The best time to visit the Troy Town is when there is no snow. You won't be able to see the tiny rocks if there is snow.
What to wear: a smile.
More to see
Since you are already in the area, check out the rock church of Korsvik nearby. If you want to see more mazes, check out the jatulintarha in Nauvo.