Pölkinvuori is a lovely flower garden to visit, buy plants, or have a cup of coffee in Urjala in Pirkanmaa region in Finland. Pölkinvuori is extremely busy during spring when tulips and narcissus flowers are blooming. The area has a short nature trail in the middle of the flowers and nice views from the top of Pölkinvuori hill. Pölkinvuori is also connected to Urjala's hiking and cross-country skiing trail network, so you can easily explore longer trails if you want. I would highly recommend the Pölkinvuori flower garden, or Pölkinvuoren Kasvimaailma as it's called in Finnish, to elderly people.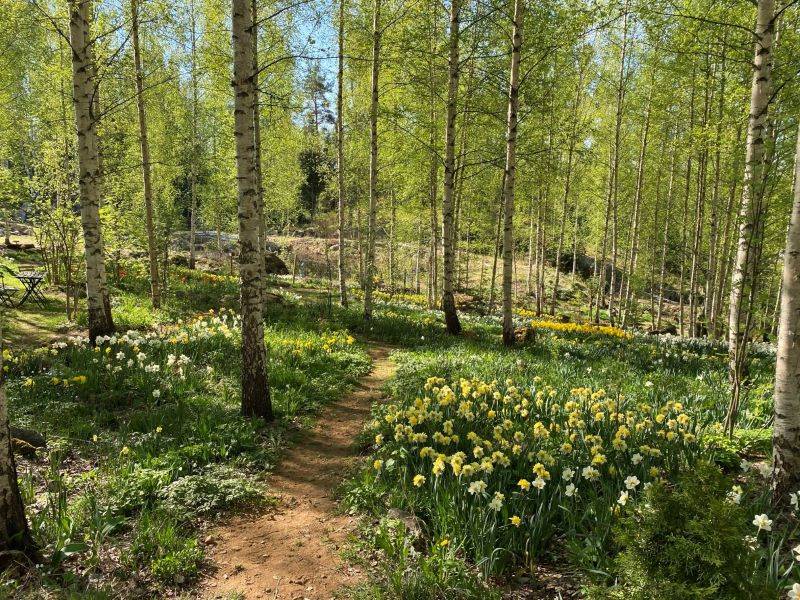 We visited Pölkinvuori in mid May. We were among the first ones to arrive on a Sunday morning to this location, and the gates had already been opened before 10 o'clock. The area is fenced due to deers, who tend to love tulips. We toured the area first, and enjoyed the little trails in the middle of the flowers. We made our way to the Pölkinvuori hill, which is apparently 87 meters high. Apparently, you should be able to see some marks of ancient Yoldia sea on the side of the hill.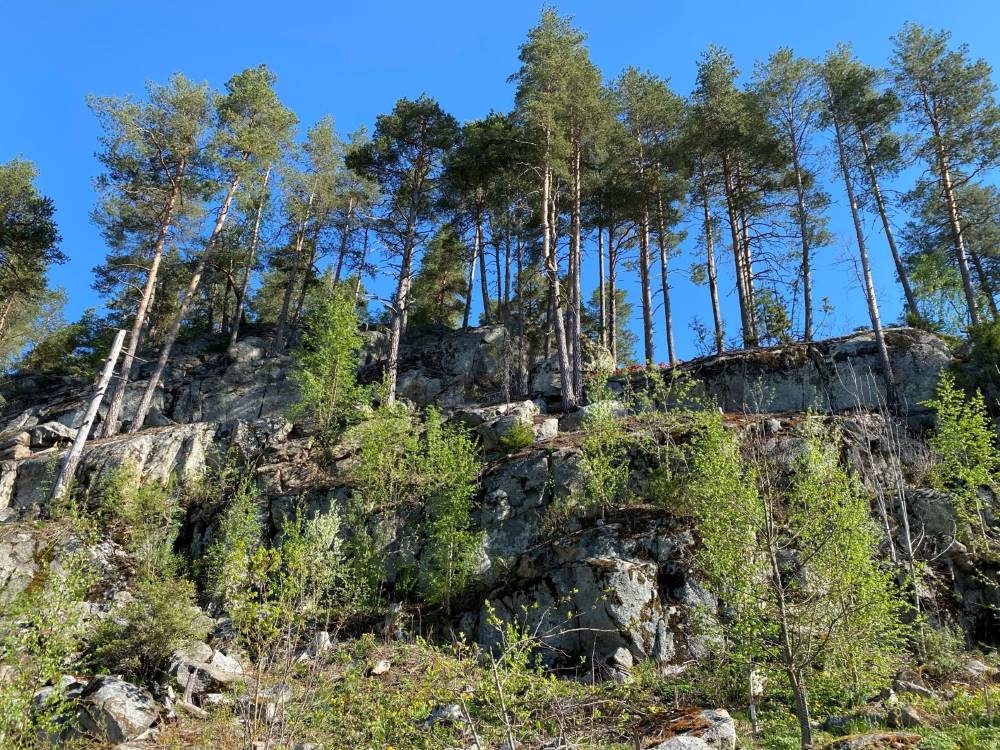 Pölkinvuori is like a distant little cousin to Keukenhof, the famous spring flower garden in the Netherlands. Please note that this post is not an ad, but we sincerely liked Pölkinvuori and wanted to introduce it on our site as a special outdoor destination in Finland. Pölkinvuori has some potential to grow. After we had puchased some plants and got excellent advise on which soil to use for blueberry bushes, we made our way back to the car. The parking lot was already full and there were even more people arriving.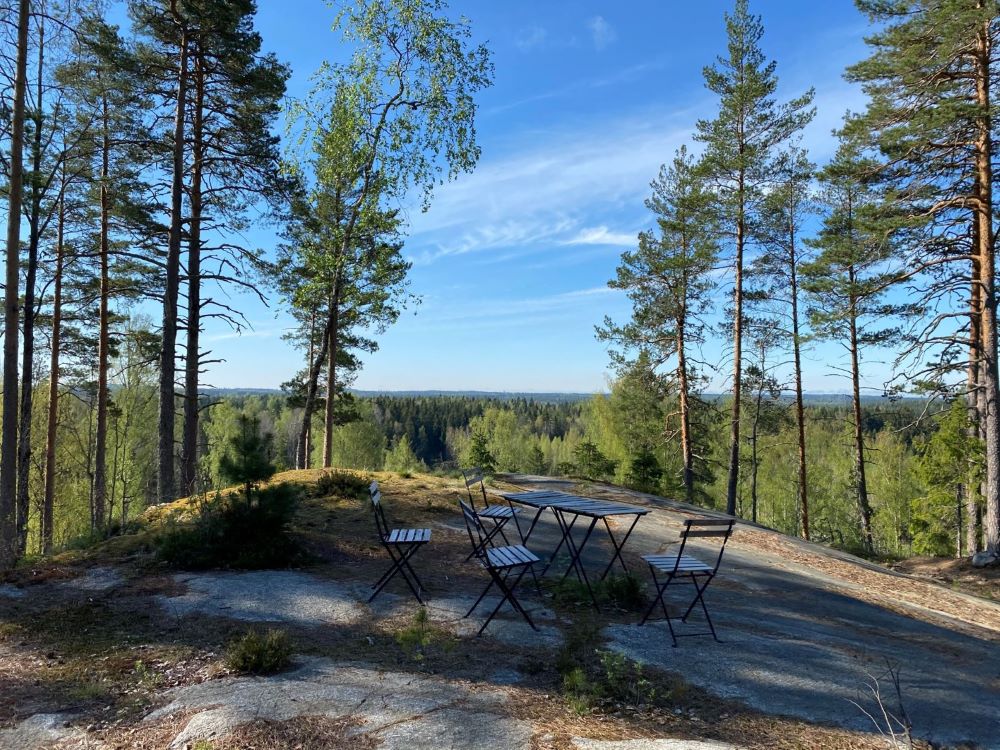 More about Urjala
Urjala has been inhabited for more than 6,000 years, but it is a glass factory that was established in Nuutajärvi at the end of the 18th century that really defines Urjala. Nuutajärvi Glass Village is an artisan village that serves more than 100,000 tourists annually. You can even try glass blowing for yourself. Glassblowing is a glassforming technique that involves inflating molten glass into a bubble with the aid of a blowpipe. See more about Nuutajärvi at Nuutajärvi Glass Village website (in Finnish).
Directions to Pölkinvuori
Address:
Pölkinvuoren kasvimaailma
Ikaalantie 105
31700 Urjala
How to get there:
Car: Pölkinvuori is located about 30 minutes drive north from Forssa or just 10 minutes off from highway 9 / E63 between Turku and Tampere in Urjala. Use address: Ikaalantie 105, Urjala.
Bicycle: Pölkinvuori can be reached in about 30 minutes cycling from Urjala town center.
Public transport: You can take a bus from Urjala center, but there are limited shedules. The closest bus stop is called Ikaalantie on Forssantie road about 1 kilometers from Pölkinvuori. See timetables at Matkahuolto website.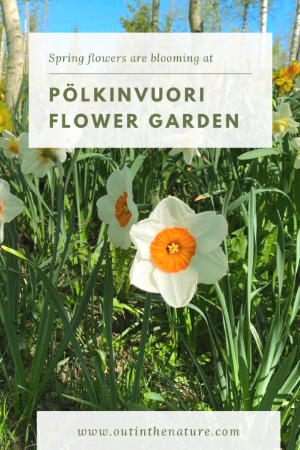 Accessibility: The nature trail in the area is about one kilometer long and partially accessible. The area is hilly.
Facilities: An outhouse, a barbeque hut for rent, an outdoor plant shop, and a brand new cafeteria. Please note that the parking area is limited and crowded, especially on weekends.
Best time to visit: From May to June when most spring flowers are blooming.
Special to know: There is a voluntary entrance fee to the area if you don't purchase anything, and you can also request guided tours. The opening hours are from 30 April to 31 October every day 10:00-18:00. It might be worth checking the up to date information from their website or Facebook page. The barbeque hut can be booked by reservation for a small hourly fee. There are many chairs and tables available, and you can also bring your own picnic food and enjoy them at Pölkinvuori hill or by a Lempilampi pond. There are also fatbikes available for rent, if you want to explore Urjala's country roads or trails by cycling.
Also visit in the area
Mieliö's lean-to shelter is located nearby in Urjala.