Haapavuori nature trail is a peaceful nature destination near highway 4 in Siikalatva in Northern Ostrobothnia. Haapavuori, literally translated as Aspen Mountain, is a small hill that overlooks Uljua reservoir. The nature trail is 8 kilometers long and can be accessed from both ends. There are lean-to shelters and an observation tower in the midway.
I had booked accommodation from Kestilä village in Siikalatva, so this nature trail and Uljua reservoir were easily accessed from there. I often book a cottage for a night on longer road trips in Finland as I find them more dog friendly than hotels. Nalle appreciates a yard and quiet surroundings of a cottage, although I'm sure he would also love breakfast in the hotel. This cottage was only 59€ per night for the four of us, so also cheaper than most hotels would have been.

Siikalatva municipality has a population of approximately 6 000. It consists of four former municipalities: Kestilä, Piippola, Pulkkila and Rantsila, that decided to merge into one in 2009. This nature trail is located in Pulkkila area, that is why you also see the name Pulkkila in some maps. River Siikajoki flows through the municipality, and there are several large string bogs in the area.
Haapavuori hill and observation tower
The Haapavuori observation tower is a small tower that overlooks the Uljua reservoir. You can see a glimpse of the reservoir in the distance. The rocky hills of Haapavuori were impressive sight on their own, definitely the highlight of the nature trail. We had a short break at the Haapavuori lean-to shelter, but I used part of that time to pick and eat blueberries. August is my favourite month of the year as it is the best time for picking berries.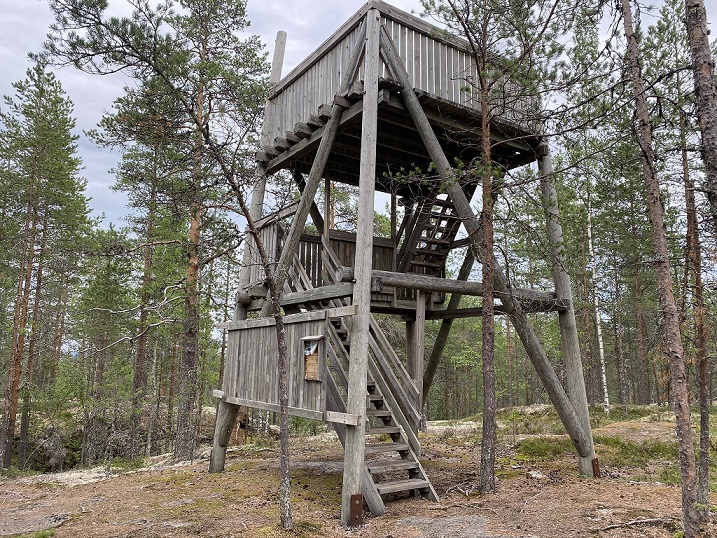 Uljua reservoir is 50 years old
The Uljua reservoir is an artificial lake that was built in 1970 due to flooding in the area. The construction began in 1966 and 30 families had to relocate. In 1990 there was a leak and the reservoir had to be emptied for renovation of the dam. The lake is about 15 kilometers long and 5 kilometers wide, and 11 meters deep. The 4 MW powerplant of Uljua is currently owned by Vattenfall.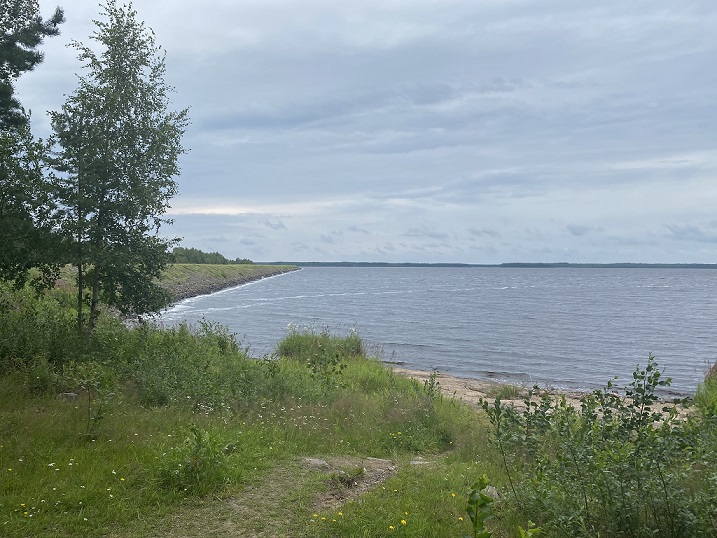 Uljua is known for big burbots, that can weight up to 8 kilos and be caught also in winter by ice fishing. Over 10 kilo pikes are also common. So if you ever end up ice fishing on Uljua, make sure the hole is large enough!
Directions to Haapavuori
Address:
Haapavuorentie 65
92600 Siikalatva (former Pulkkila)
See also: A map of Haapavuori nature trail provided by Siikalatva municipality.
How to get there: There are signs to "Haapavuoren luontopolku" on its both ends along highway 4. You can get to the trail from Nälkämaa in the south end or Uljua in the north. The beach can be found from address Haapavuorentie 210.
Car: For Nälkämaa starting point use address Ouluntie 312, and for Uljua starting point use address Haapavuorentie 65. The beginning of the trail is marked on both ends and there are parking areas available by the roads.
Bicycle: The cycling routes are the same as vehicle roads.
Accessibility: The nature trail is not accessible for all. I wouldn't recommended it for small children, prams or those with any mobility issues. There are some stairs available in most difficult places. You can park the car right next to the lake if you want to visit Uljua.
Facilities: There is an outhouse and plenty of firewood available near the lean-to shelter and observation tower at Haapavuori. Picnic table and barbeque area is also found near Uljua lake. Remember to check the forest fire warning from Finnish Meteorological Institute website before making any fire.
Special to know: For fishing in Uljua you would need to purchase National Fisheries Management Fee for example from Eräluvat website. Hook and line fishing and ice angling are general fishing rights and do not require a fishing permit.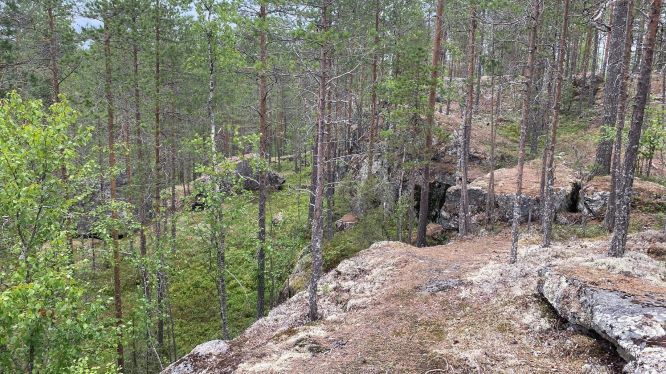 Other nature destinations near highway 4