All I knew about Valkmusa National Park before parking my car at the start of a circular route on a late autumn afternoon was that it was in southeastern Finland. That's it. By chance, I noticed that my route elsewhere would take me past Valkmusa so it was the perfect excuse for me to get out and stretch my legs. As soon as I got out of my car, I noticed how quiet it was: I was in the middle of nowhere and no one was there with me. Except possibly some moose and deer, some bears and wolves. Maybe other critters as well. What a way to start an adventure!
What does Valkmusa have?
Handily, there is a big sign at the beginning of the Valkmusa circular trail to explain where you are and what you are about to see. The national park was founded in 1996 but it's still relatively unknown to even those living close by. The marshlands there were formed about 4 000 years ago, and there are 45 different types of bogs at the national park. Valkmusa consists of 19,5 km2 of marshlands such as raised bogs (fed almost exclusively by precipitation) but also of precious plateau bogs dotted with a mosaic pattern of dry tussocks and pools of water.
Valkmusa has only one official track with duckboards called Läntisen keitaan lenkki, which is 2.3km long. The open and untouched marshlands are the first to start on the track (going counter-clockwise). Your can follow the duckboards as far as the eye can see.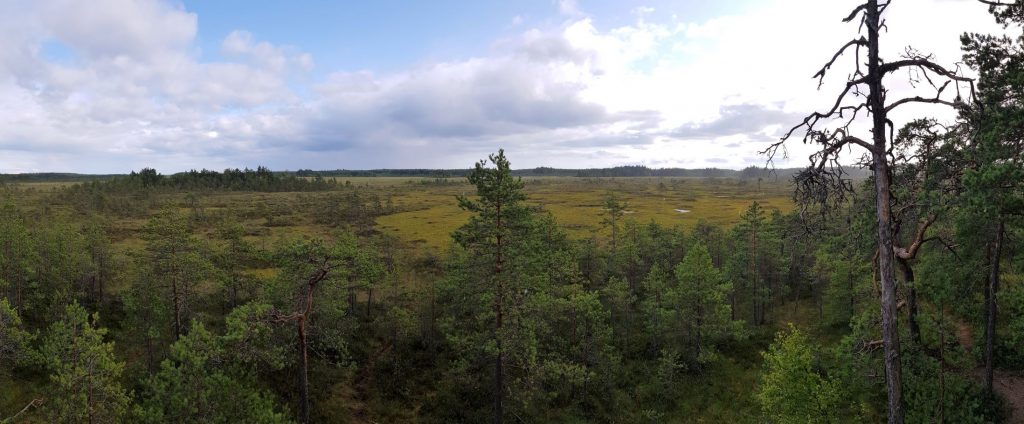 Birds and butterflies
In amongst a patch of forest, there is also a nature birdtower about halfway the circular path as well as some benches and a canopy suitable for a picnic lunch. There are six osprey couples at Valkmusa, and you can see their massive nests on top of some trees in the centre of the marshlands.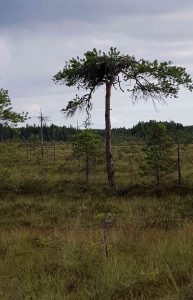 The marshes are popular among other species as well: cranes, common redshanks, whimbrels, black grouses, and common pochards. There are also many rare butterfly species at Valkmusa such as the endangered purple-bordered gold. Make sure you don't disturb these beautiful creatures!
Beyond the birdtower and the tiny forest island, the marshlands and duckboards continue. The grasslands give way to areas with more forests. There are elk and moose in the national park (because it is surrounded by normal forests) so these more closed forests will have deer flies when there is no wind during summers. I did smell the unmistakable musky smell of deer but thankfully didn't bump into any. I managed to enjoy the beautiful sunshine coming through the trees, and the fresh air in my lungs.
Train your wilderness skills
If you are really adventurous, you can try hiking at Valkmusa outside the official path with the duckboards. The watery marshlands are definitely challenging, and should't be attempted by anyone who has any serious illnesses. The bogs are not so deep as to be super-dangerous, but you will definitely get wet when your boots get stuck in a boghole.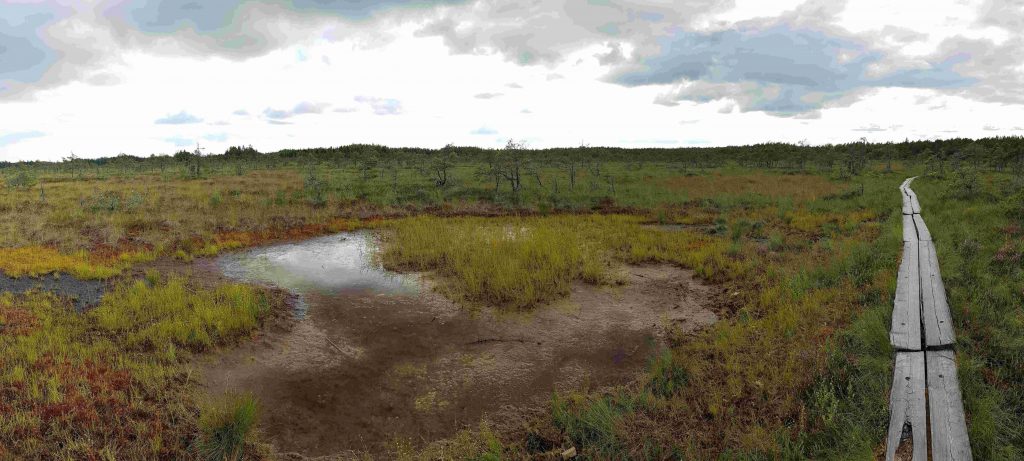 There are some excellent benefits to stepping off the duckboards. You are allowed to pick mushroom and wild berries in national parks, so why not try finding some lingonberries, cranberries, and if you are extremely lucky, some cloudberries!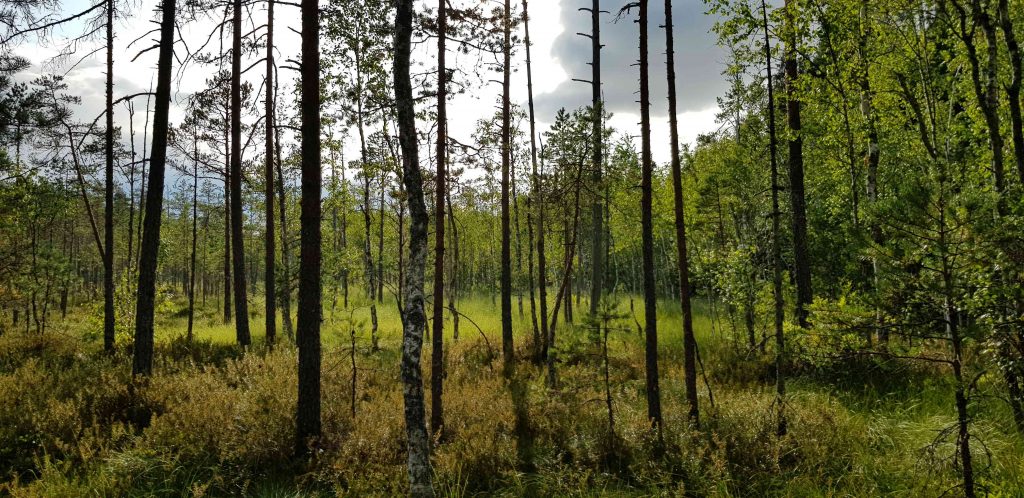 There are also some great news for those less adventurous. The city of Kotka close to Valkmusa started building paths from Kotka to the national park in 2018: a 17-km one-way path will eventually have excellent signage when it's finished around 2021. These paths will be open for pedestrians, cyclists, and also skiers.
Directions to Valkmusa
Address: Vastilantie 886, Pyhtää.
How to get there: You can get to Valkmusa easiest by car but cycling will also get you there. Public transport is available mostly during weekdays.
Car: There is a carpark next to the circular route at Valkmusa at Vastilantie 886.
Bicycle: The bicycle routes to Valkmusa are on the same road cars use so please take care.
Public transport: The best way to get to Valkmusa is by train and/or by bus.

Kotka city to Valkmusa:

The travel time to Valkmusa on public transport from Kotka is about 50mins. Check out connections to Kotka from the train Routeplanner or Matkahuolto for buses. Then use the Kotka area routeplanner to search for a bus to Valkmusa. The total time from Helsinki centre by public transport is about 3-4h.

Vastilantie 849 bus stop (200m walk) is the nearest to Valkmusa trailheads.

Kouvola city to Valkmusa:

The travel time from Kouvola is significantly longer than from Kotka: about 2,5h one way. Check out connections to Kouvola from the train Routeplanner or Matkahuolto for buses. Then use the Kouvola area routeplanner to search for a bus to Valkmusa.

Vastilantie 493 bus stop is the nearest to Valkmusa trailheads.
Accessibility: The only marked trail in Valkmusa is the one with duckboards. The duckboards are relatively easy to walk but because Valkmusa is swampy marshland, some of the duckboards may be slippery at times. The duckboards also get narrower at times so wheelchairs and children's buggies are not suitable at Valkmusa. However, those who are hard of walking can still enjoy Valkmusa.
When to go: You can visit the area at any time of the year. Make sure you are careful because there is no winter upkeep (no snow removal from the duckboards). A great way to go around the entire national park is on skis. During other wet times the marshlands can be treacherous if you step off the official paths. If there has been a lot of rain, the duckboards may also be flooded. Also note that there are no lights in the area so make sure you visit the area when there is enough light.
What to wear: Hiking shoes are recommended but normal sneakers will suffice as long as they have a good grip on them and if they don't let in water. Mosquito, and especially deer fly, repellent in the summer as the swamp has a lot of mosquitoes.
Facilities: There is one dry toilet at Valkmusa just next to the carpark. There is covered table and a campfire site which can only be used when there is no forest fire warning on. There is some firewood on premises.