Äkässaivo lake and impressive seida rock Seitapahta in Muonio can be visited by 3 kilometers long circle trail called Saivonkierros. Beautiful barbeque hut provides a nice resting spot near Äkässaivo in case you want to stop for a cup of coffee. The nature trail follows and crosses river Äkäsjoki.
We visited Äkässaivo on a beautiful day in August, and we weren't alone. A family with two little kids and dogs on the leash departed from the parking lot at the same time with us, and there were plenty of others on the trail.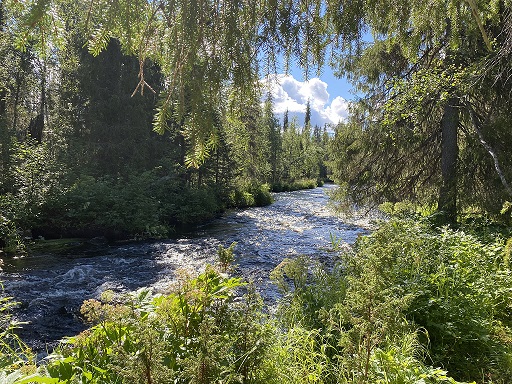 We didn't know which way the trail was supposed to be walked, so we decided to do it clockwise. We walked along the river banks, came to the Äkässaivo barbeque hut first, and then approached the seida rock from the top by decending a very steep hill, finally reaching Äkässaivo lake at the bottom.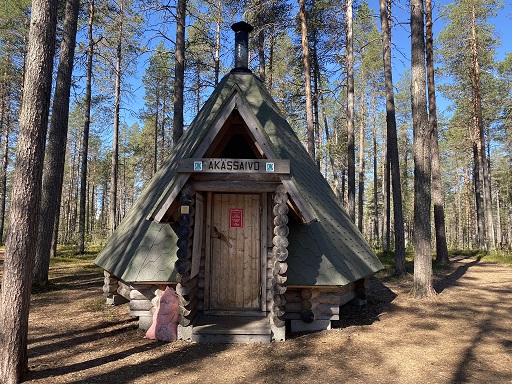 It could have been even more impressive from the other way, but it doesn't really matter. On the way back we crossed the river and spotted some reindeers walking in the forest. Nalle was particularly excited about that. Reindeers, not the bridge.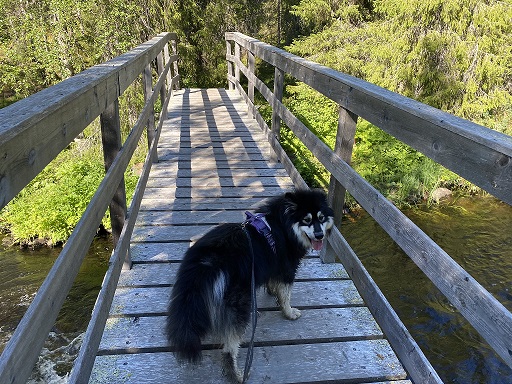 Lake Äkässaivo and Seida rock in Finnish mythology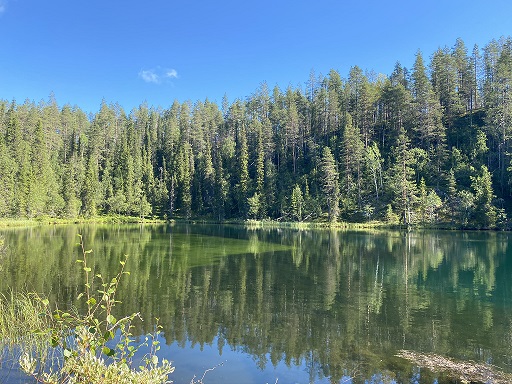 Saivo lakes are common in Western Lapland. They get water from springs and are typically very clear-watered and deep. These features have led people to believe in the upside-down world of the saivo people. Saivo lakes were thought to have two bottoms, with the fish sometimes disappearing into the lower waters. On the other side was another world where souls were living. Being familiar with the mythology of the saivo lakes makes me always a little intimidated by them. Sometimes it felt like someone was watching.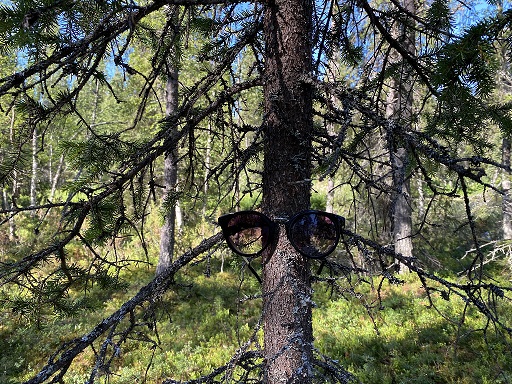 The massive Seitapahta seida rock, also known as Kirkkopahta is ten metres wide and 30 metres high at its highest point.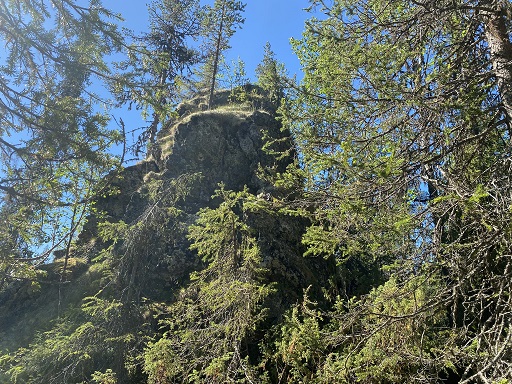 The Äkässaivo saivo lake and the seida rock form an ancient Sámi place of worship and sacrifice. You should note that the Äkässaivo relic area is a protected under the Antiquities Act. Visitors should follow marked routes in the area and it is forbidden to climb up the rock formations or damage them in any way.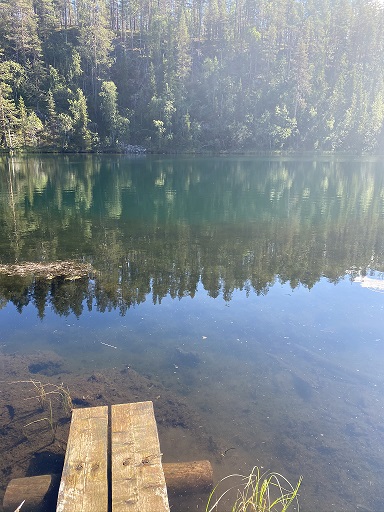 Directions to Äkässaivo
Address:
Saivonkierros parking lot / Saivonkierros lähtöpaikka
Aakenuksentie 249
95970 Muonio
How to get there: The distance to the parking area is 13 km from Äkäslompolo, 40 km from Kittilä and 45 km from Muonio.
Car: Small green signs by Aakenuksentie direct you to the Saivonkierros nature trail on both sides of the river. There are parking areas on both sides too.
Bicycle: There are no specific pedestrian or cyclist roads in this area so you will have to cycle next to the road.
Public transport: There are no public transport connections to the destination.
Accessibility: The trail is filled with rocks and it is not accessible for all.
Facilities: Barbeque hut near the lake and few barbeque places along the river. Outhouse near the barbeque hut.
When to go: I recommend visiting this area for hiking when there isn't any snow on the ground, from June to September. In winter, there is a snowshoeing or you can stop by the destination from the Äkäslompolo-Peurakaltio skiing trail.
What to wear: Mosquito repellent is essential in summer. Hiking shoes are recommended due to uneven terrain, but normal sneakers will also suffice.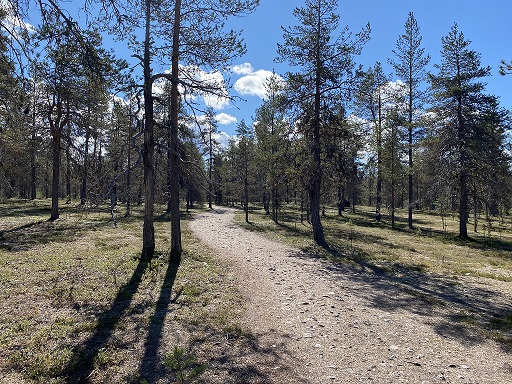 Also visit in the area
Lake Pakasaivo in Muonio is also an impressive saivo lake with seida worship place nearby. Walking distance to Pakasaivo from the parking lot is shorter than to Äkässaivo but it is a longer drive on a dirt road to reach it. The Pakasaivo lake is bigger and deeper than Äkässaivo.