If you have been to Finland in the winter, you probably already know many reasons that make this season so special. Here are our top 5 winter highlights in Finland that we think everyone should experience.
1. Northern lights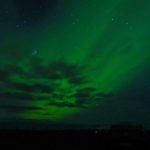 Seeing the northern lights is undoubtedly one of the most special things you can experience, and our number one winter highlights in Finland. This gorgeous phenomenon is caused by solar activity, and results in an amazing display of dancing lights and colors in the sky. The best time to see the northern lights, aurora borealis, is when the sky is dark and there is as little light as possible – in the winter. The northern lights are common anywhere above the Arctic Circle (above 66° parallel North), which means Lapland area in Finland, but occassionally these breathtaking wonders of nature can be seen all around the country.
Northern Lights, the elusive wonders of nature
2. Snowshoeing
When you can't go hiking in the nature because of the snow, a good option is to grab snowshoes and head off track, into wilderness. It is fascinating that with snow shoes you can access remote areas such as swamps that are inaccessible most of the year. Snowshoeing can be fun with a group, but there is something special about going solo – the silence, the beauty of nature, and the extraordinary mystique of a winter forest.
Snowshoeing in the Meiko wilderness
3. Cross-country skiing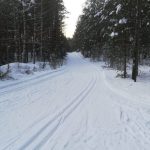 Cross-country skiing, or just skiing as we say, is the most popular winter sport in Finland. Our winter holiday in February/March is also known as skiing holiday. This tradition started in the 1930s when it was believed that one week of skiing in fresh air will enhance the school results of children. Today many Finnish families still head to skiing tracks during that week. Skiing in the nature is what we love. Fresh air, outstanding winter scenery and excercising are exactly what the body and mind need during dark winter months. Skiing is very affordable hobby, and suitable for families. There are skiing tracks literally everywhere – on fields, bogs, and in forests.
My secret spot for cross-country skiing in Lohja, Finland
4. Ice-fishing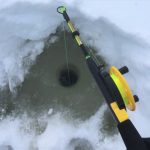 Finland is a great destination for fishing vacation and winter is no exception. Top of the lake may be frozen, but you can drill a hole through the ice and find water and fish. There are thousands of lakes, hundreds of rivers, and over a thousand kilometers of Baltic sea coastline in Finland – you should be able to fit in somewhere with you rod and jig. Ice-fishing is a lot of fun, and there's nothing better than catching your own dinner. Wouldn't you fancy some perch, pike, or pikeperch from the purest waters in the world?
Ice-fishing in Finland
5. Finnish sauna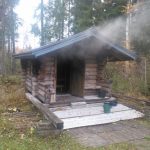 What would be better after winter sports or ice-fishing on frozen lake than going to the Finnish sauna. Almost every family in Finland has their own sauna, and sauna is a substantial part of Finnish culture. Sauna is believed to be good for your health, and there is also a social aspect in the Finnish sauna tradition. Sauna is one of the top highlights in Finland – no matter the season. Complete your sauna experience with ice swimming if you dare!
The Finnish sauna experience
Ice swimming in Turku, Finland
What else do you think should be on the list? What is your winter highlight? Comment below!