Many people think that ice swimming is the best way to relax in winter. In addition of it's relaxing and calming effect, it also has known benefits for health. Among other things it strengthens your blood circulation and relieves pain and stress.
However, despite the health effects, ice swimming is not suitable for everybody. The combination of cold water and hot sauna is very hard for your heart and it makes your bronchus to contract. You also should not go swimming when you are drunk.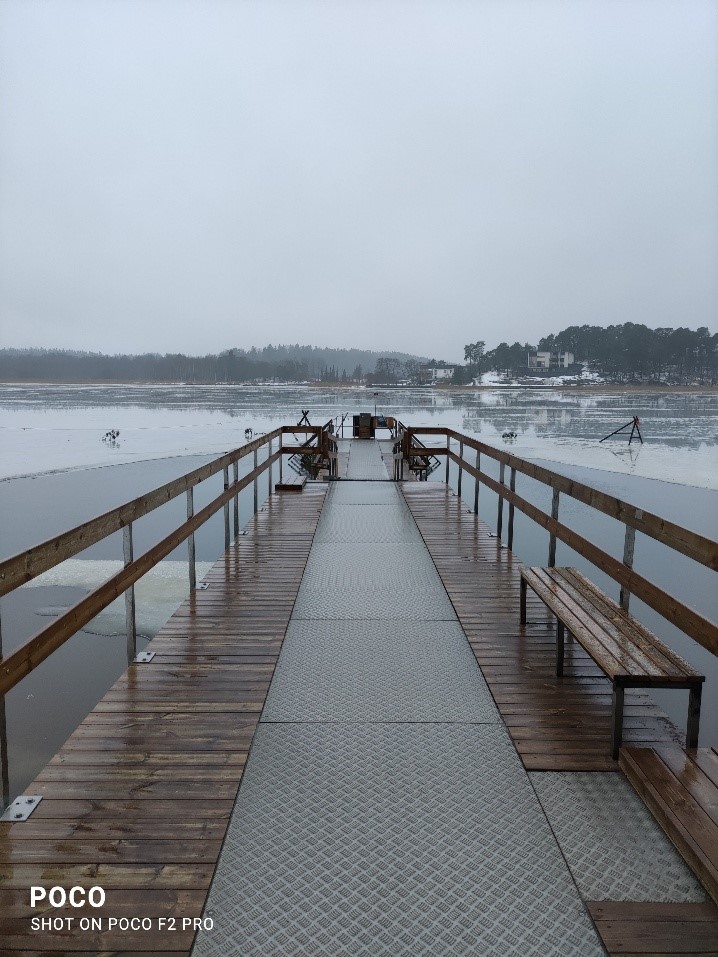 There are many styles of winter swimming
Most people prefer to go to sauna when winter swimming. If you do so, it's preferable to not go to the cold water straight from the sauna, but let your body temperature become steady at least couple of minutes before swimming. All people have their own styles; some go first to sauna, some to swimming, and some don't go sauna at all.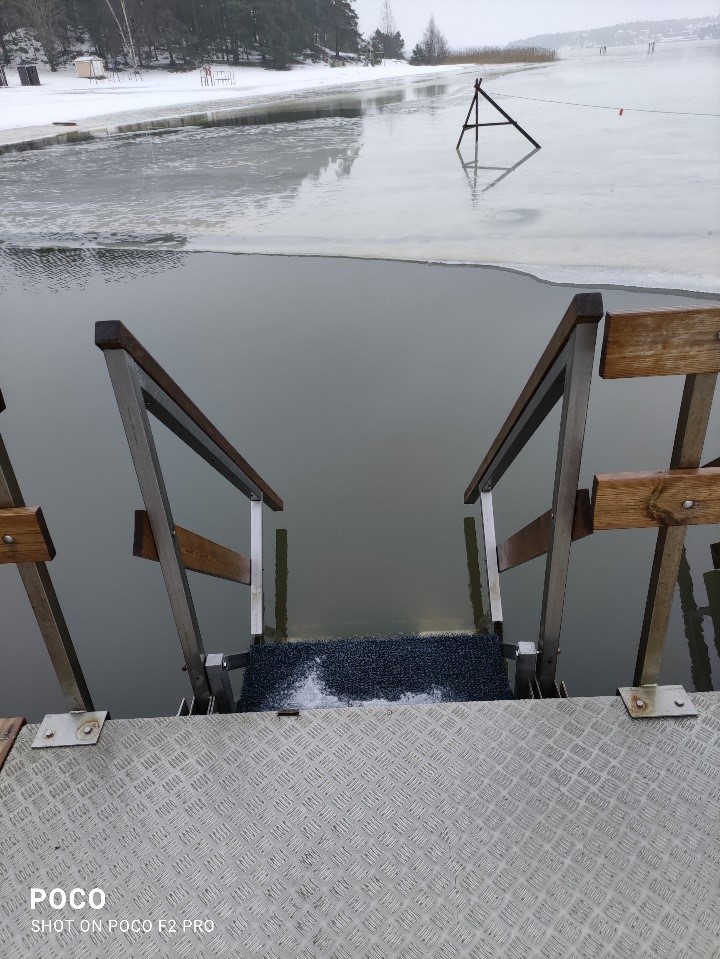 In Finland almost every town has their own winter swimming locations. The water is kept open by keeping it in motion by pumping. Sauna fee varies between 5,5 and 7 euros. Of course, if you don't need sauna, ice swimming is free – you just need to find a beach without an ice cover.
You don't need many supplies to start ice swimming. Swimming suit and sheet to cover sauna bench is already enough. However, it is advisable to use socks or swimming shoes just because snow and ice are quite sharp and might cause a lot of pain. For people who like to have extra comfort, neoprene gloves are also available. And if you use a beanie, you don't need to worry about your brain freezing even in the coldest weather!
Ice swimming locations in Turku
Few good and very popular places for ice swimming in Turku are Ispoinen beach and Saaroniemi in Ruissalo. Ispoinen is maintained by Turku's winter outdoor swimmer's club, see their website for prices and more information. Saaroniemi is maintained by Saaroniemen Saukot.
Address:
Ispoinen beach
Rykmentintie 51
20880 Turku
The Ispoinen beach and sauna are located about 5 kilometers from the city center. You can get there by car or take a bus number 13 from the market square.
Address:
Saaroniemi
Tammirannantie 39
20100 Turku, Ruissalo

The Saaroniemi can be reached with Föli line number 8. '
Please note that there are special instructions and restrictions for the swimming during to Covid-19. Always check the current rules from the organizers.
Have you ever tried swimming in winter?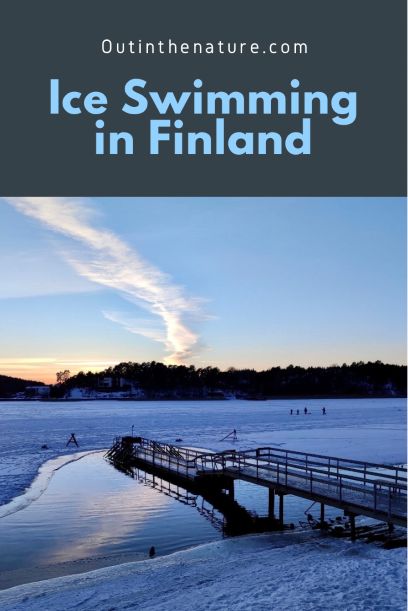 Follow Outi on Instagram: Outipoppis
Also visit in the area
Katariinanlaakso nature reserve in nearby Ilpoinen provides short trails for walking or cross-country skiing. Special characteristics of Katariinanlaakso include oaks and little-leaf lindens, historical boulders, and many curious little squirrels. Katariinanlaakso is also an excellent location for birdwatching.