Menkijärvi dugout and defence fighting position is not quite a museum but it's a nice outdoor place to visit and explore if you happen to be close by. Menkijärvi is a small village in South Ostrobothnia region in Finland. It is located in Alajärvi along road 711 from Kuortane to Vimpeli. Menkijärvi is also a lovely lake that hosts a nice beach (also for dogs) and a 11,5 km long nature trail. Nearby Menkijärvi airfield has several old planes as it used to belong to Finnish Defence Forces.
When we visited this location, we were immediately attacked by bloodthirsty mosquitos. They had obviously planned their attack with care. We came unprepared. We were soon outnumbered, and our defence line was breached. We had to surrender.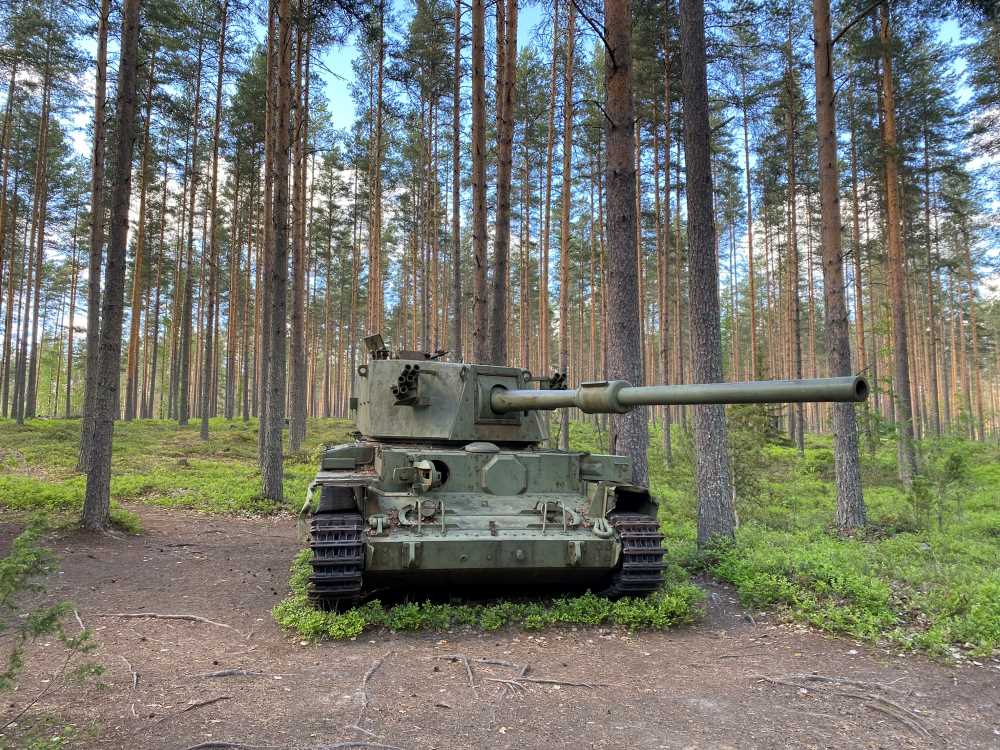 Menkijärvi dugout and defence fighting position
The Menkijärvi dugout and trench was constructed in the 80s as authentic as possible to the last wars of 1939-1944. The dugouts have no real historical value, but you can enter them free of charge and soak the feeling of battle grounds. You can also find a tank and few artillery pieces in the forest to complement the atmosphere.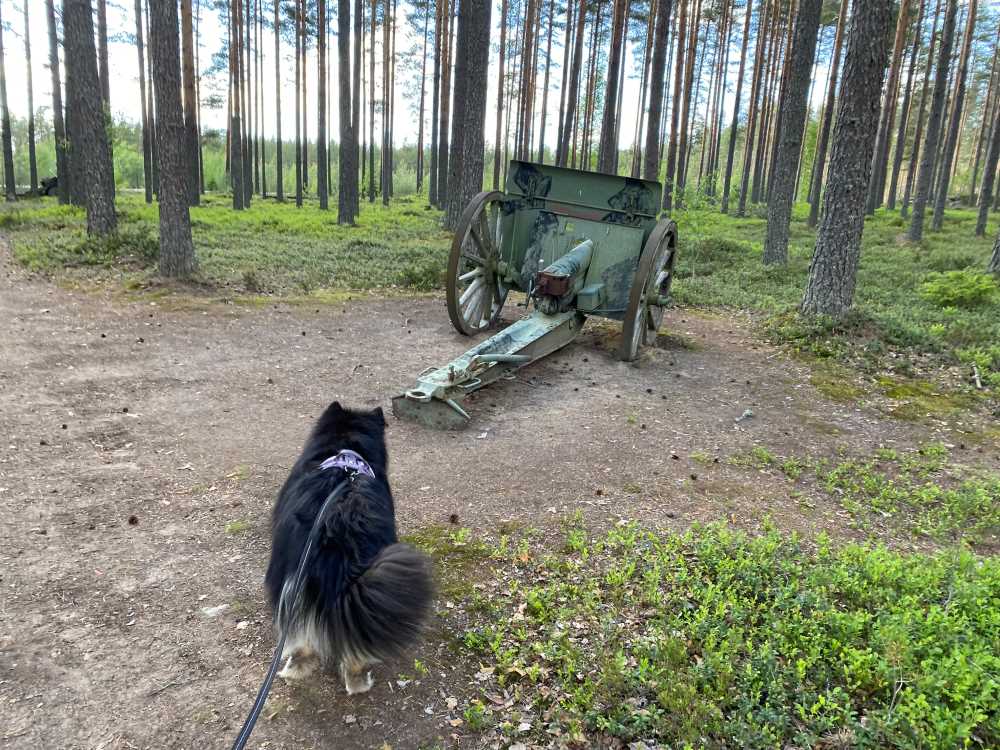 The short road along the lake shore from the dugout towards the beach is actually the location where some Finnish troops were based in the Finnish War. This event is connected to Ruona and Salmi battle in Finnish War that was fought between the Kingdom of Sweden and the Russian Empire from February 1808 to September 1809. The two villages, Ruona and Salmi, are known as crucial points of the battle after which the Swedish army began to retreat, resulting in victory for Russia.
Directions
Address:
Menkijärven korsu ja juoksuhauta
Menkijärventie 1095
62760 Alajärvi
When to go: From spring to autumn when there isn't any snow covering the trenches.
Facilities: There are is no fireplace in the area. You must not build an illegal fireplace. There is a toilet and a summer cafeteria by the beach.
Visit also