Katariinanlaakso, Catherine's Valley, is a 17 hectare nature reserve consisting of hardwood grove patches. It is located in Turku close to Kaarina border. Special characteristics of Katariinanlaakso include rich oaks and little-leaf lindens, a large number of grove plant species, some boulders, and many curious little squirrels and birds. Katariinanlaakso is an excellent location for birdwatching, and it is easy to imagine Catherine Jagiellon spending a beautiful summer day in the shade of these oak trees in the 16th century.
Katariina or Katariinanlaakso is a suburb in Turku, that has possibly been named after Catherine Jagiellon. She was a Polish princess, born in Krakow in 1526. She became the spouse of John III, the King of Sweden and the ruler of Finland. The couple resided in Turku Castle in Turku, Finland, in 1556–1563.
I went to visit Katariinanlaakso one morning in June. It was early morning, but someone was already jogging in the park. Soon I saw some birdwatchers heading to the seaside cliffs, and later a family with children's buggies joined us. This must be pretty popular place among the locals, I thought. It didn't take long until I experienced the charm of Katariinanlaakso's nature myself.
Katariinankivi is the most famous boulder in Katariinanlaakso
The most famous boulder in Katariinanlaakso is this Katariinankivi, Catherine's boulder. I don't find it hard to believe that some royalties could have had a picnic by this boulder. Knowing that Catherine Jagiellon was the one who introduced forks to Finland, this boulder was perhaps set like a real table, with linen tablecloth. And some forks and knifes of course. Back then the distant sounds of the traffic and construction most likely sounded different, maybe only birds singing and some sound of horses' hooves.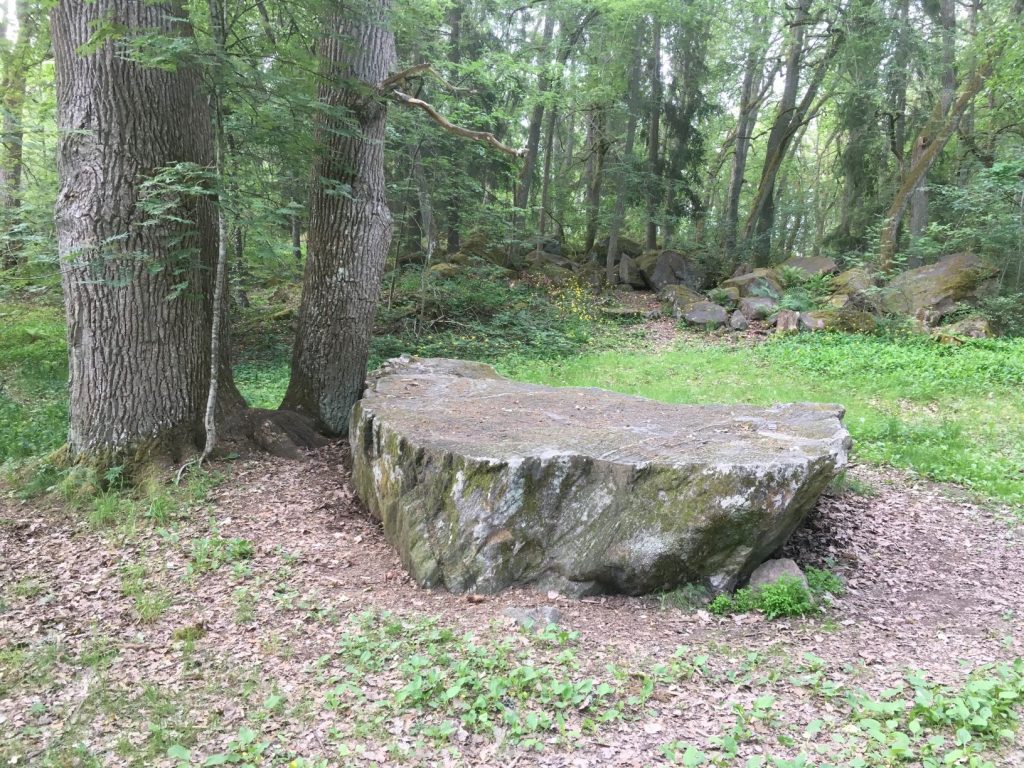 Legend has there is also a boulder dedicated to the king, but it is somewhat uncertain which boulder it is. It is connected to the brother of John III, King Charles IX. He was the King of Sweden from 1604 to 1611. Before he became the king, he was known as Duke Charles. Duke Charles was involved in the Cudgel War, which preceded the conflict between Duke Charles and Sigismund III, King of Sweden and Poland, the son of King John III. The Cudgel War began in 1596 when drunken peasants killed a cavalryman. Duke Charles landed here in Katariinanlaakso in 1597 when he came to support the peasants fighting the nobility, who were supporting Sigismund. Few years later Charles winning the war against Sigismund was followed by the infamous Åbo Bloodbath, when several Sigismund's supporters were beheaded at Turku Town Hall Square.
Meeting the locals is always fun
Birds and squirrels were following me as I was walking along the trails at Katariinanlaakso. It is always great to get to meet some locals on your trips, but I was not expecting 15 squirrels wanting to be my friend. I was very flattered, and probably took tens of photos of all of them. Meet Charly and Cate, who were my biggest fans. Cate looks like she is eating well, maybe even with a fork, while Charly is busy fighting the other squirrels.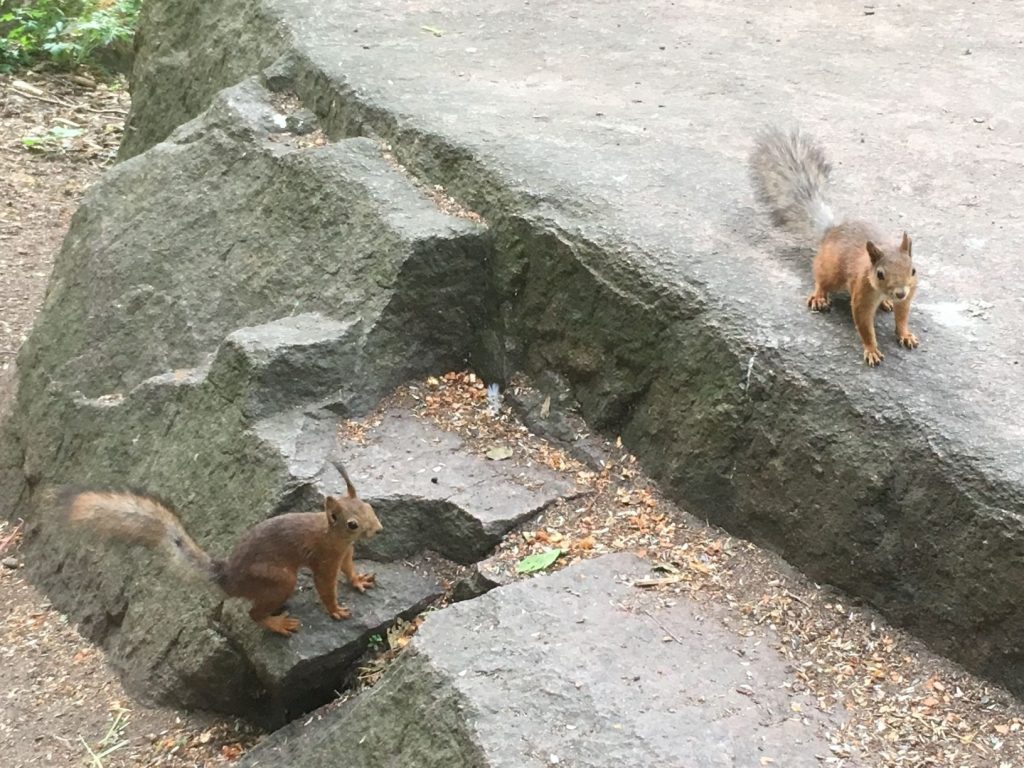 Best place for birdwatching is the seaside cliff called Ruskiakallio. This is close to the spot where Duke Charles set foot on some 400 years ago, with an army of over 6000 men. The birds back then must have been wondering what is going on: "Is this some Jukola relay?"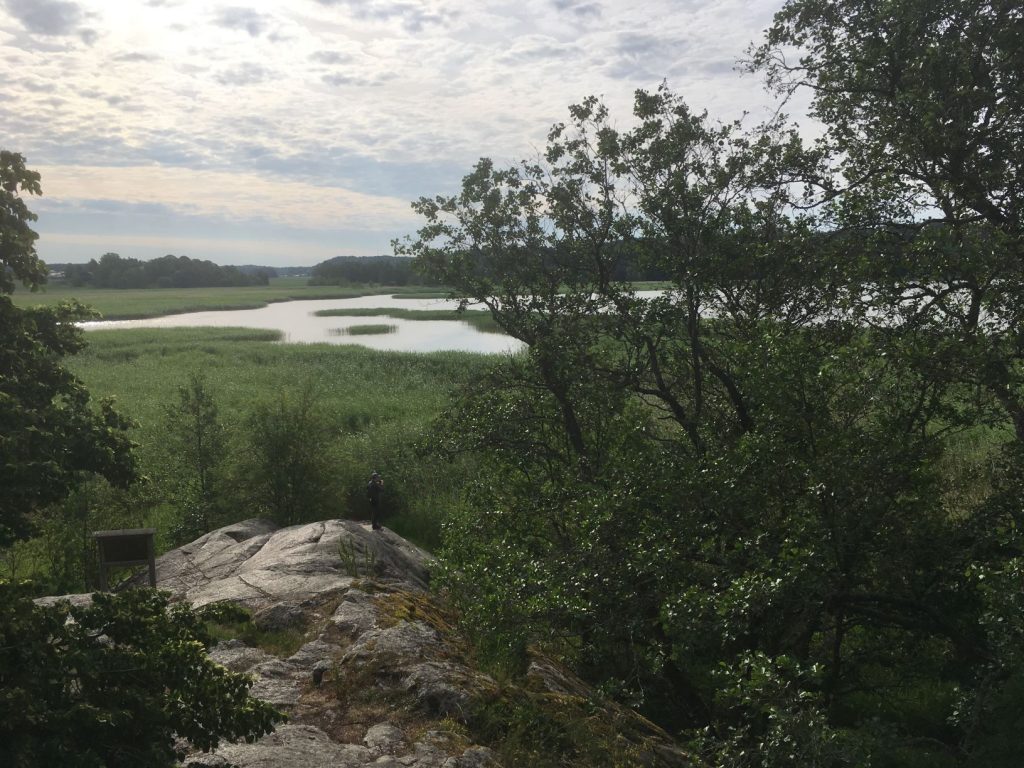 Trails at Katariinanlaakso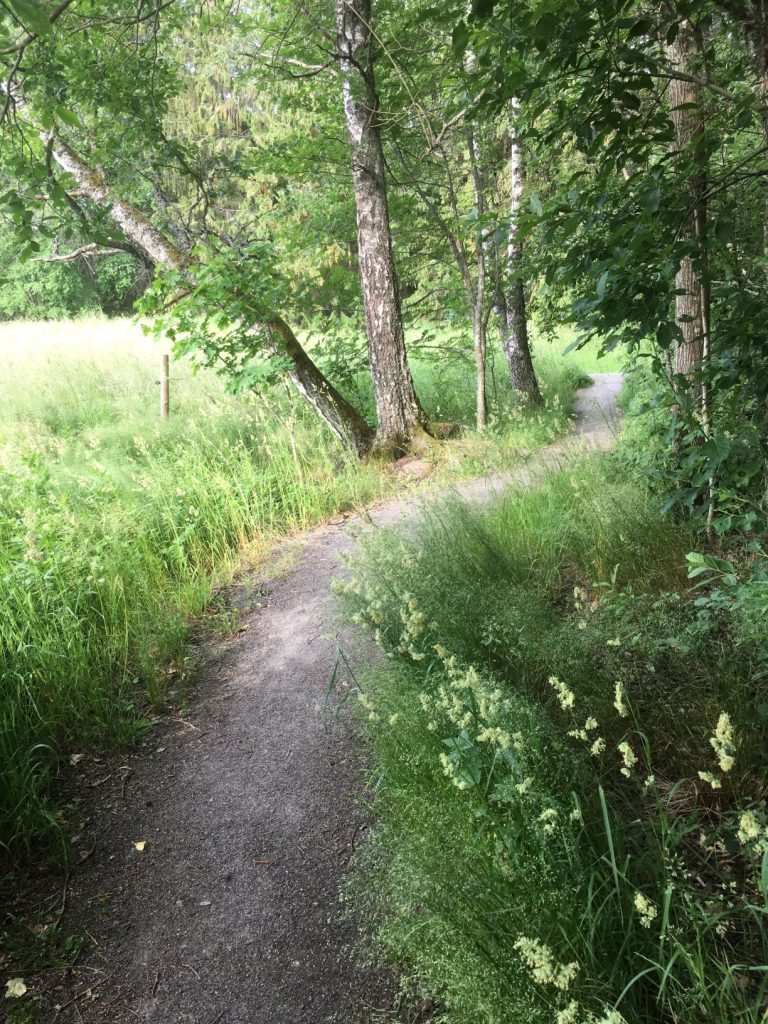 The nature trail (2km) departs from Ispoisten coutry house parking lot, in front of a daycare centre. It doesn't really matter which way you walk this trail. It actually makes an eight, plus few trails that lead to different directions, including duckboards to Ruskiakallio cliffs. Villa Solin at the south end is on private land so avoid tresspassing there. Green parts on the map are forests and yellow are grass or meadows. There are gates along the trail where the second meadow is, and you can pass through those gates as long as you close them behind you. Most of the squirrels, including Cate and Charly, hang around where that badger is on the map.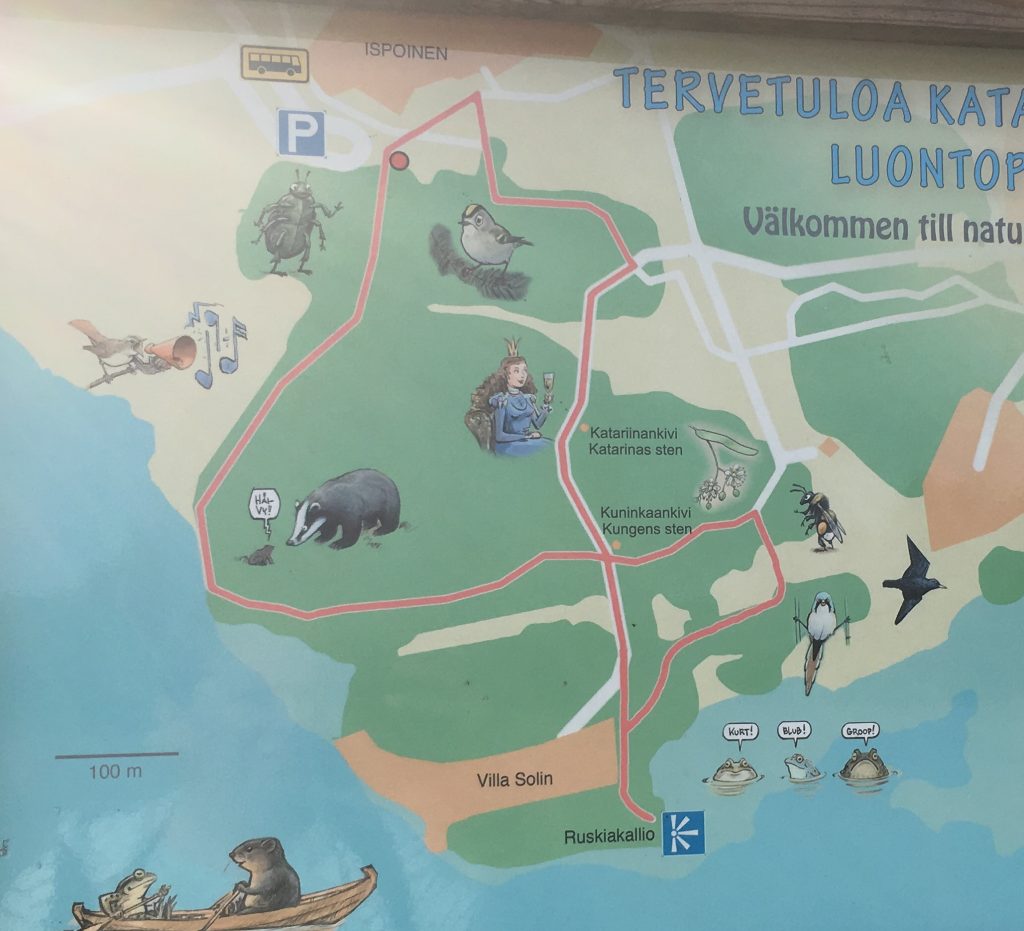 You need to know that you should not deviate from the path between 15.4-31.7. when the birds are nesting, and that the dogs should be on the leash at all times. Information boards by this trail are unfortunately only in Finnish and Swedish. This Katariinanlaakso nature trail is connected to longer hiking network of St. Catherine's Paths (Pyhän Katariinan Polut) in Kaarina.
Directions to Katariinanlaakso
Address:
Katariinanlaakso parking area
Sigridinpolku 5
20740 Turku
How to get there: You can get to Katariinanlaakso by car, by bicycle or by bus.
Car: Set Sigridinpolku 5 to your navigator and follow the instructions until you reach Rykmentintie. Instead of turning to Sigridinpolku, take the next road to the parking lot in front of the Ispoisten country house.
Public transport: Buses 9 or 13 go to Katariina from centre of Turku or shopping mall Skanssi. The closest bus stops are called Ratsukonkatu or Rykmentitie. See timetables and tickets at Föli website.
Accessibility: Some of the trails are wide and support wheelchairs and children's buggies. However, there is a fenced meadow area with gates that might be difficult to pass. Duckboards are leading to Ruskiakallio after Villa Solin, and there is a small stairwell just before the duckboards.
When to go: You can visit the area at any time of the year. If there are skiing tracks in the winter, you are not supposed to walk on them.
What to wear: Clothes or armour. As this trail is short and easy, no hiking shoes are required.