Cup-market stones in Letku near Häme Ox Road are easy to reach as they are located in an old school's yard. Letku is a small village in Tammela in the Tavastia Proper region in Finland. The village is known for Letkun Puoti village store, the Häme Ox Road, and Hose throwing World Championships. Letku means hose in Finnish, so the name has been an inspiration for this small but fun summer event. Letku also takes part in Open villages, Avoimet kylät, which is an event that takes place on the second Saturday of June every year.
The cup-marked stones from Iron Age
The main cup-marked stones that are from Iron Age are found near a border stone of the school, by Valkeaviidantie road. There are three cup markings on one of the stones next to the border stone. It is believed that there are more cup markings nearby, under the grass. This prehistorical cup-marked stone was officially discovered pretty recently, in 2000. The origin or reason for the cup-marked stones is unknown, but in Finland they are found in agricultural areas.
One of the big rocks in the school yard has several cups and two drill holes. The whole rock has been split in half, which makes it a peculiar looking structure. These cups could have been carved even by school kids, since this rock is pretty soft as a material.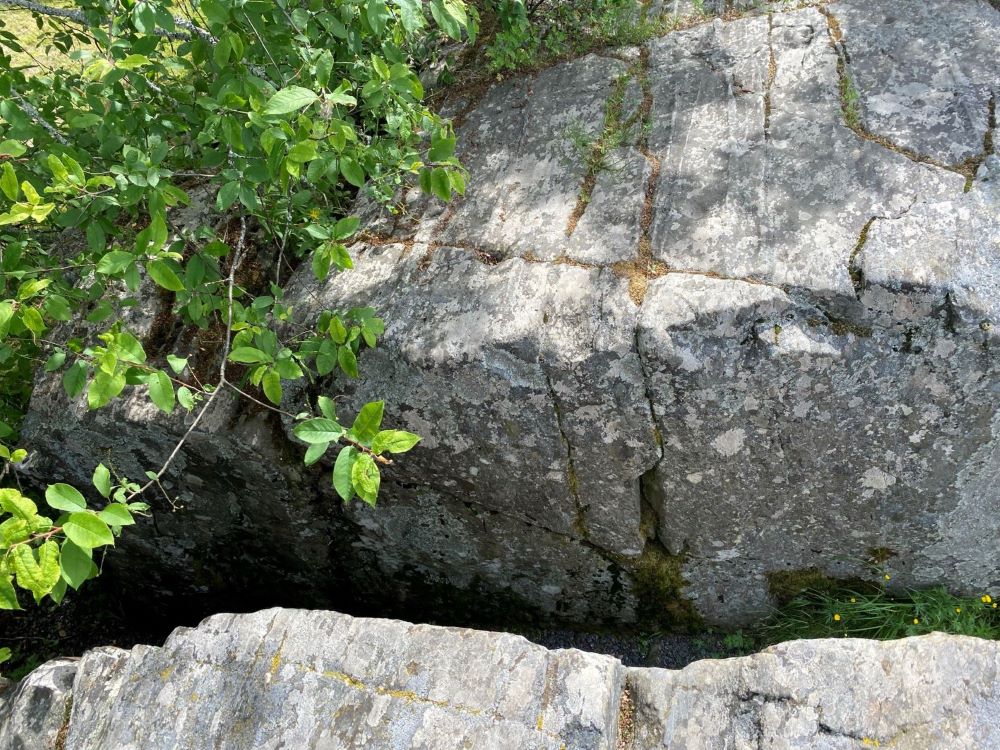 Read more about the cup-marked stones in Finland from our earlier post: Prehistoric cup-marked stones in Lohja. Interestingly, the cup-marked stones in Lohja are located in the yard of Jättölä village house, which is also an old school. Which ones were first, the schools or the cup-marked stones?
Directions to the school of Letku
Address:
Valkeaviidantie 24
31380 Letku
When I visited the cup-marked stones of Letku, there was no-one else around the school. The school of Letku was established in 1903 and closed few years ago. I believe the property has been on sale or sold recently, so it might be a private property now. Please take that into consideration if you visit this place.