There are over 350 cup-marked stones in Finland. They are mysterious and they have always attracted some wild theories about why they exist, or even how they were made.
Commonly it is believed that cup-marked stones where used as sacrificial sites for better luck in hunting, fishing or farming. Stones were carved for placing offerings for spirits and elfs. But even this theory is challenged because some marks are in the vertical sides of the stones, where it is impossible to place any offerings. There are people who are convinced that cup-marked stones are maps or boundaries of some sort. There are cases when the number of houses in the village matched the number of cup-markings in the stones. Other theories include that the cup-marks were associated with fire or fire rubbing, fertility rituals, or as solistic symbols. It has also been suggested that they may have been used to count years. It is likely that the original purpose and the beliefs connected to the cup-marks will never be known.
Dating of these objects is difficult, but cup-marked stones in Finland are regarded as a part of pagan culture and thus belonging to prehistory. A general opinion among Finnish archaeologists is that most of them are from some time between the later Roman period and the early modern period.
There is a possible connection with cup-marked stones and agriculture. In Finland cup-markings can only be found in the regions with the most suitable climate for agriculture. Roughly 96.5% of the Finnish cup-marked stones are located in the so called bread grain zone of Southern Finland. It is suspected that there are many stones, which haven't been found and protected yet.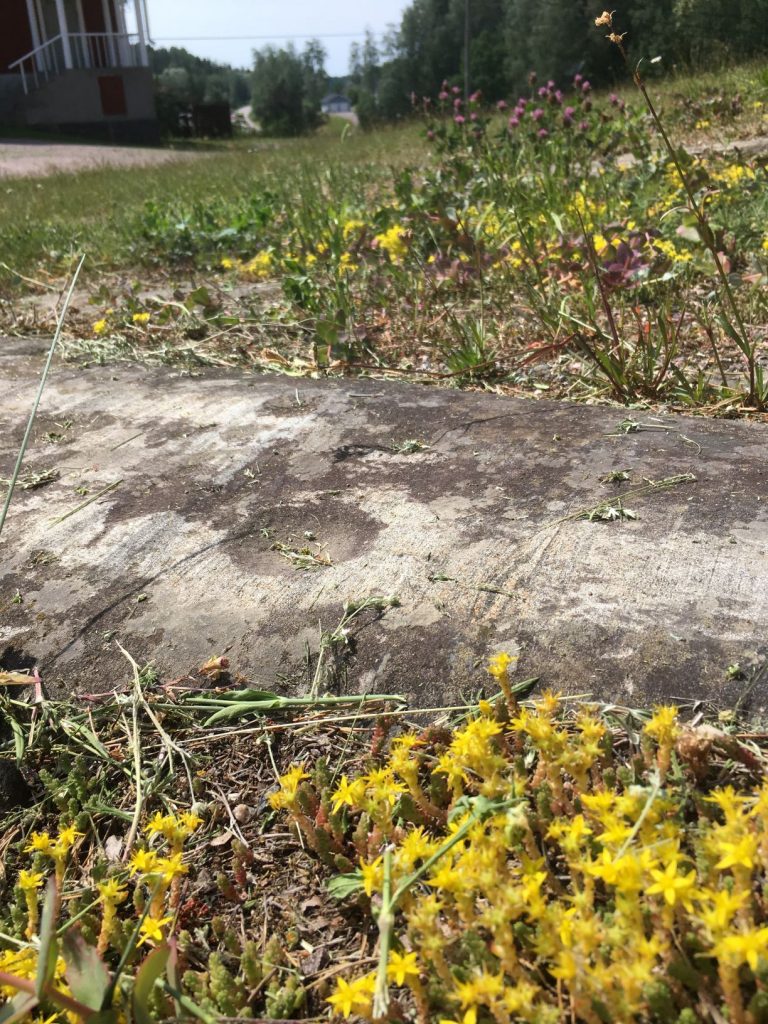 The cup-marked stones of Jättölä in Lohja
The cup-marked stones in Lohja are located in the yard of Jättölä village house. The Jättölä village house is an old school, that was terminated in 1998. Since then the village association has taken care of the premises by voluntary work.
There are at least two sets of cup-marked stones near the Jättölä village house. The first one is located right next to the house, where the flagpole is. Another one is about 20 meters north from it. Some of the cup-marks seem to be in pairs.

When I arrived to the yard, it took me a while to find the cup-marked stones even though they were right in front of me. Some of them were so worn, that is easy to imagine them experiencing generations of school kids running around. They were hardly visible. Some of them were deeper, more clearly cups carved in the stone. There are about 15 of them in this area.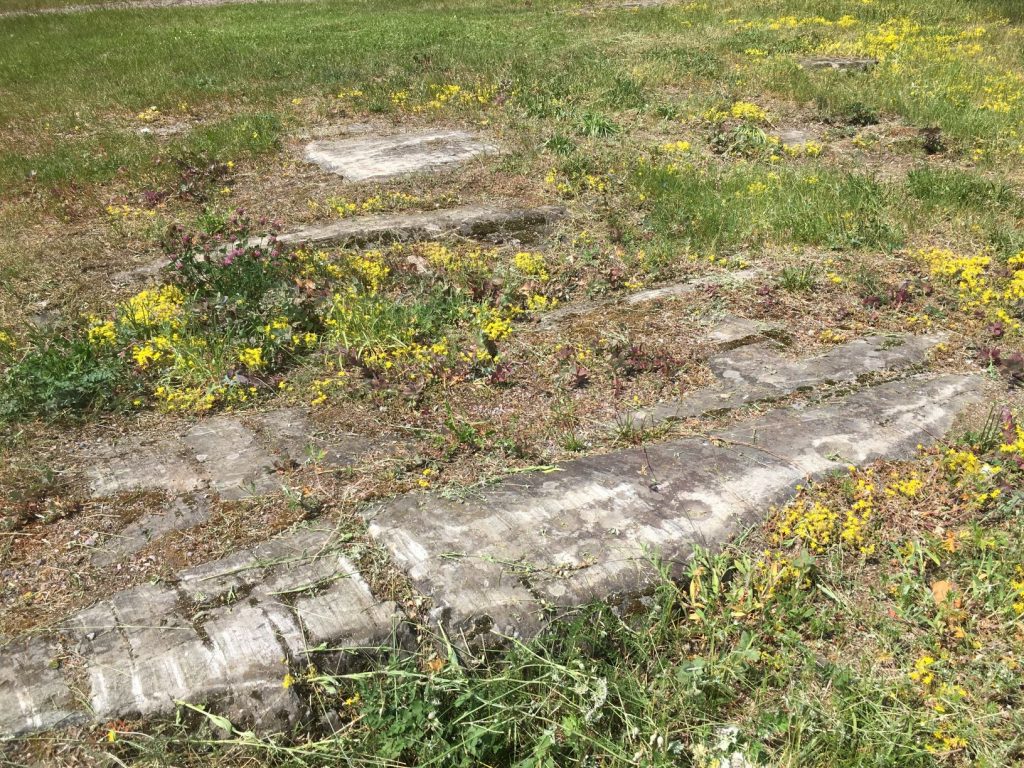 Directions
Address:
Oilaantie 611
09810 Nummi-Pusula
How to get there: You can get to Jättölä by car, by bicycle, and by public transport.
Car: Jättölä is located about half an hour drive north from the centre of Lohja, along road 125 from Nummi-Pusula to Hyönölä.
Bicycle: The cycling routes follow vehicle roads except on the motorway, where you are not allowed to cycle.
Public transport: The closest bus stop is called Jättölä about 100 meters away. See routes and timetables at Matkahuolto website.
Also visit in the area
Talvia giant's kettles are definitely worth seeing if you happen to be in Lohja.