The Linlo island in Kirkkonummi, little more than 40 kilometres west of Helsinki, is a less known outdoor destination next to the popular recreation area of Porkkala. The island is perfect for day trips in a beautiful and versatile archipelago setting.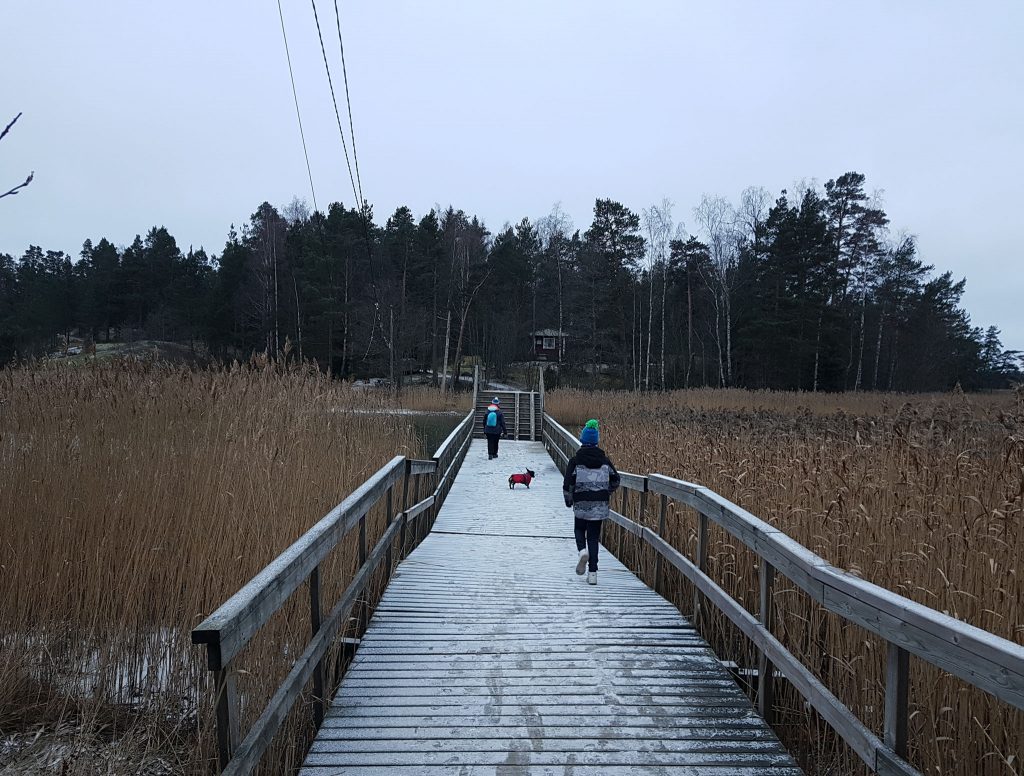 Linlo is located next to a small-boat harbour, Linlo Marina, and can be accessed via a wooden bridge, popular among fishermen. Numerous tracks then take you South to different parts of the island. Even though Linlo is fairly small (approx. 1.5 km x 1 km), it is easy to get lost for a while due to the complex shape of the island. Woodboards and stairs assist you in many places.

Versatile nature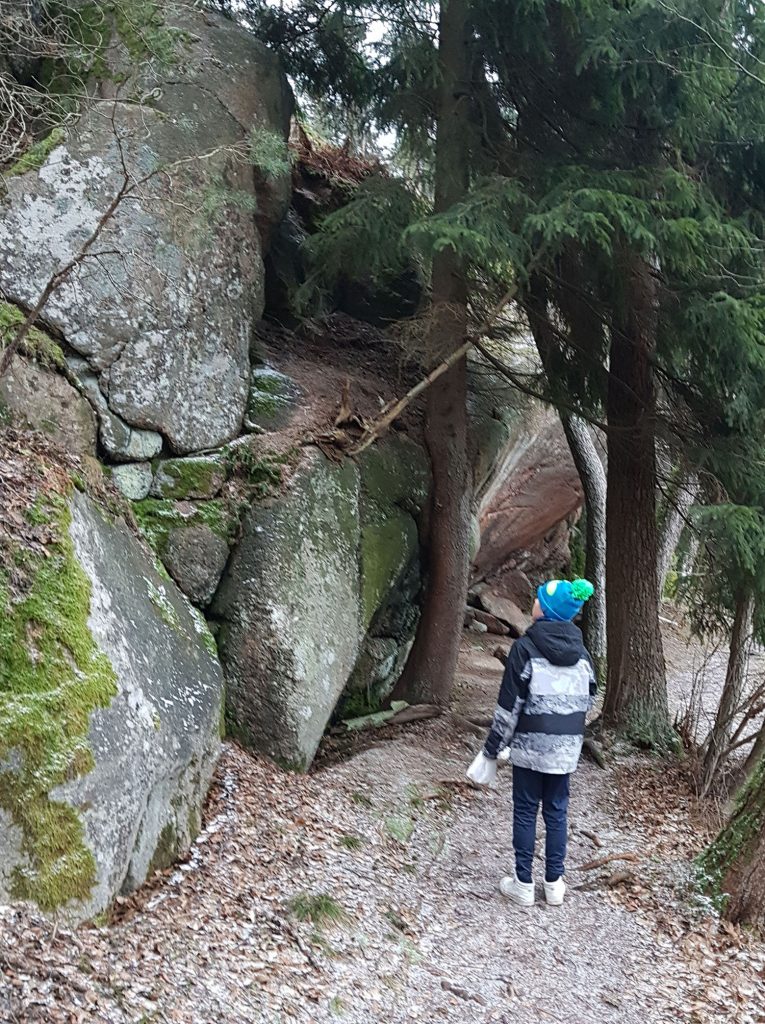 Linlo's nature is unusually versatile. You can find rock formations, magical and dark spruce forests, meadows, a swamp and of course twisted pines typical in the windy archipelago. The sea is present everywhere. There are several places suitable for swimming, but the official beach can be found in the Northwestern part of the island. This part of Linlo also offers some elevations, with beautiful views to the West.

Perhaps the most popular activity on Linlo is grilling! There are at least ten more or less official fireplaces all over the island. Some of them are covered offering protection from stormy autumns or chilly winters. The first fireplace can be found already a few hundred metres in to the island, which has made it popular among families with small children. The further South you walk, the easier it is to find a free fireplace.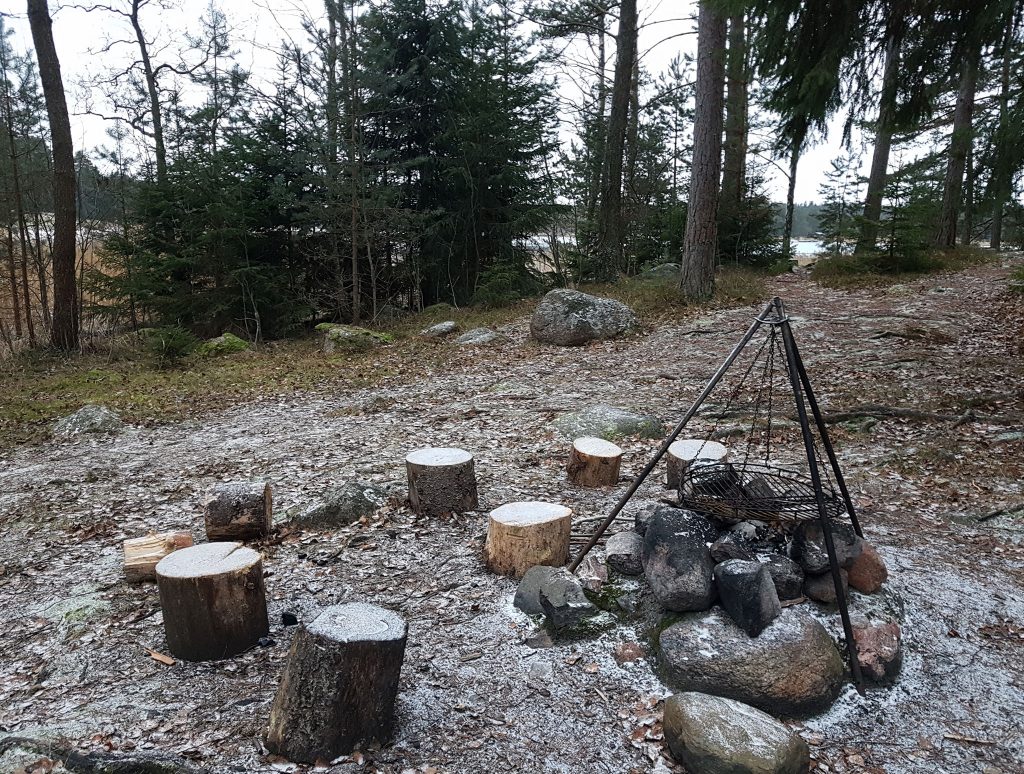 Pro tips!

The smaller islands of Svartholmen and Utterviksholmen become in practice part of Linlo when the water level is low. If you prefer a more private spot with less passers by, this could be something for you.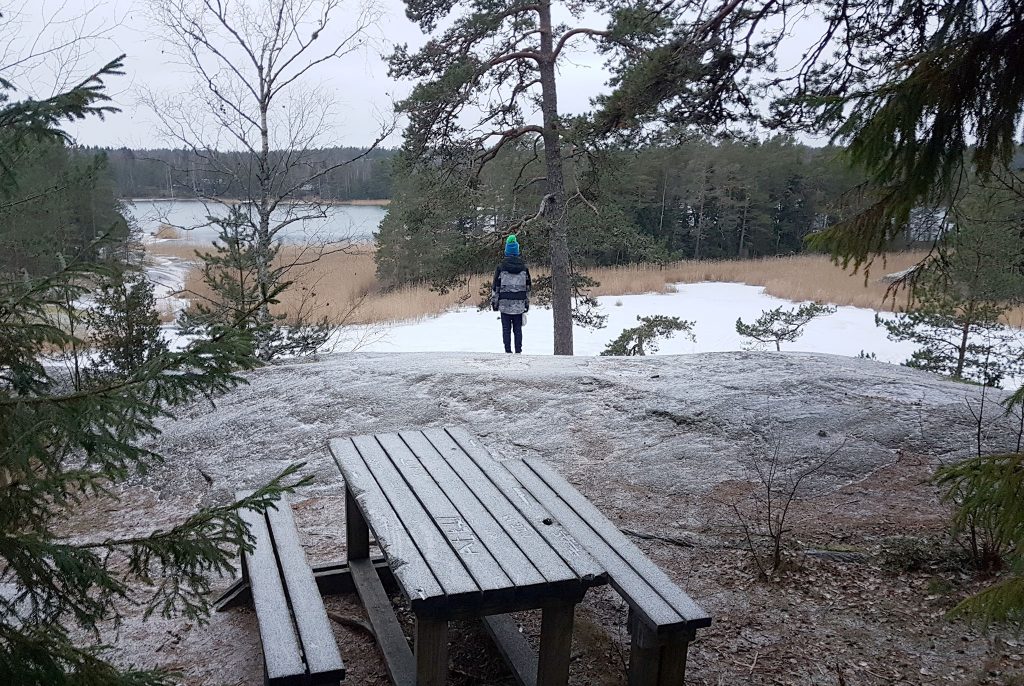 Kirkkonumen melojat (Kirkkonummi paddlers) have their home base in Linlo. After passing their paddling course, you can apply for membership and get the right to use equipment for a very competitive price. For more information, please visit http://www.kirkkonummenmelojat.fi/ (Finnish only)

On the way to Linlo, consider visiting the Maatilapuoti farmshop, café and bakery. Enjoy a cup of coffee and something from the farm bakery in a cozy atmosphere. You can also purchase local products such as handicrafts and bread. Address: Eestinkyläntie 316 (between Kirkkonummi and Linlo)
https://maatilapuoti.fi/en/

See also:
Visit Kirkkonummi: http://www.visitkirkkonummi.fi/en/visitkirkkonummi/

Address:
Linlontie 136, Kirkkonummi.
There is a parking area next to the Linlo Marina small-boat harbour. Be prepared for a longer walk from the car park during peak periods in summer.

How to get there:
By car, bus or bicycle.
There is a bus connection from Kirkkonummi to Hila. Hop off at the Jeggarsintie bus stop. Linlo is approx. one kilometre from the bus stop. For routes and timetables, please visit HSL Journey Planner: reittiopas.hsl.fi

Accessibility:
The bridge to the island has stairs and the tracks have roots and rocks. Parts of the island have elevations, especially on the Western side. The first fireplace can possibly be reached by strollers, but Linlo is not wheelchair friendly.
When to go:
All year round