Koirakallion Metsä in Jokioinen is a private dog forest where you can bring your furry friends for a fee. Jokioinen is a municipality situated in the Tavastia Proper region in Southern Finland. In this article, we provide an unbiased review of Koirakallion Metsä and take a closer look at the highly popular dog forest trend that has been sweeping through Finland in recent years.
What's behind this growing trend of dog forests in Finland?
As a dog owner and active dog forest user, in my opinion, there are several factors contributing to their popularity:
Responsible pet ownership
The number one reason for me to pay for a visit to the dog forest is the safety it provides for my dog. When you book your time slot in a private dog forest, it means that the specific time frame is reserved only for you. There won't be any other dogs inside the area at the same time. Additionally, it's about being a responsible pet owner, not only for the safety of your dog but also for the well-being of the natural environment. In Finland, it's important to note that, by law, dogs should be kept on a leash from the beginning of March to mid-August to protect wildlife.

Improved health and well-being
Running freely, playing with his friends, and climbing hills provides efficient exercise for Nalle. I believe his fitness level has improved greatly since we started regularly visiting dog forests in addition to our everyday walks and mushroom foraging. It's worth noting that the health benefits of these dog forests extend beyond our furry friends. My friends and I see these visits as an opportunity to enjoy outdoor physical activities as well. We don't just sit and watch the dogs play; we actively participate in their activities and engage in some exercises of our own. The tranquility of the forest and the joy of watching Nalle and his companions frolic among the trees can also be immensely therapeutic.

Social Interaction
I probably wouldn't take Nalle to the dog forest without inviting some of our friends to join us. Dog forests are fantastic places to meet up with friends. Nalle, being my only dog, requires regular social interaction with other dogs. As a Finnish Lapphund, he's what I would call a very social dog. He absolutely adores the company of other dogs, and it's crucial for his well-being to have the opportunity to meet and interact with them.

Bonding with nature
Dog forests offer a unique and enriching experience, bridging a profound connection between us humans and our furry friends. Beyond routine walks or dog parks, they immerse us in Finland's natural beauty. For our dogs, it's a liberating adventure, a place to be carefree canines. We also become part of a larger ecosystem, appreciating the interconnectedness of all life. Dog forests are not just outings; they're a journey into nature, a chance to strengthen the human-dog bond, and a reminder of our place within the natural world.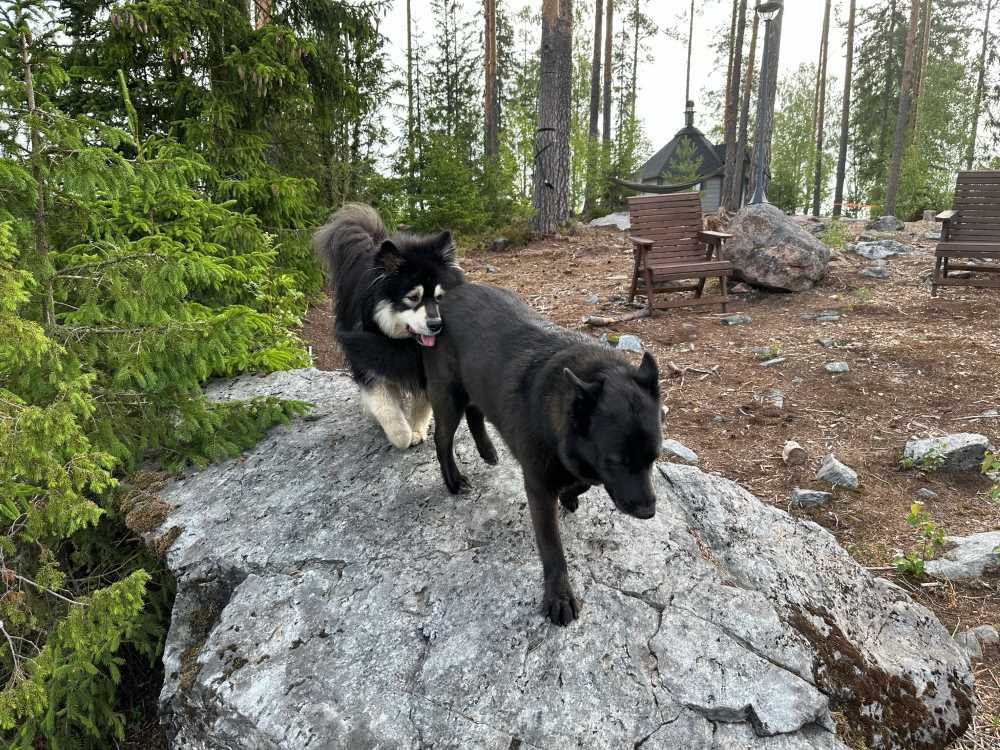 Our review of Koirakallion Metsä in Jokioinen
Koirakallion Metsä is a private, one-hectare fenced dog forest. It's accessible by reservation only, which you can conveniently make online. You can also book the dog forest for overnight visits. After reservation, you'll receive an access code for the gate. The location is well-marked and easy to find, with clear signage directing you to the parking area. From the parking lot, a short 300-meter trail leads to the entrance.
Koirakallion Metsä boasts impressive facilities, including an outhouse adjacent to the entrance, a lean-to shelter with a fire pit (firewood included), water tanks, a picnic table, chairs, hammocks, and a cooking shelter for forest fire warnings. The lean-to shelter also offers various supplies, from coffee pots to kettlebells.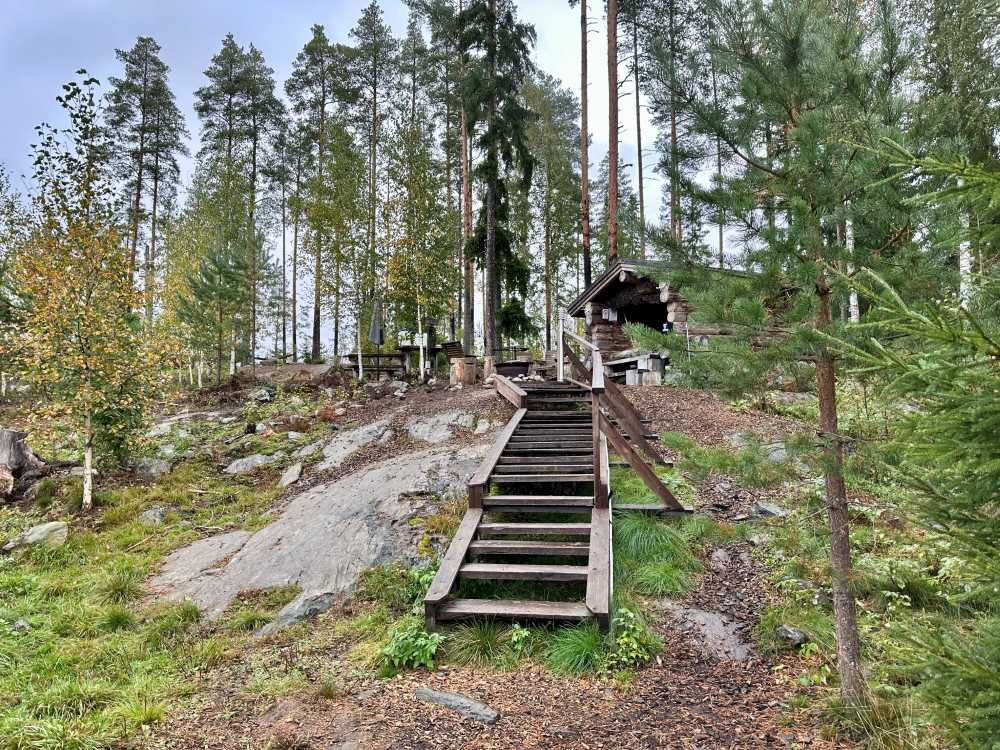 Koirakallion Metsä truly lives up to its name, offering a steep hill for dogs to frolic up and down. The surrounding nature is wonderfully diverse. Dogs can enjoy exploring large boulders, tree trunks, and roots. At the hill's peak, you'll find massive pine trees, while at its base, a young spruce forest awaits. There's even a wet birch tree area, which I affectionately call the 'spa section' for obvious reasons. You can imagine how much Nalle loves its little pools of water.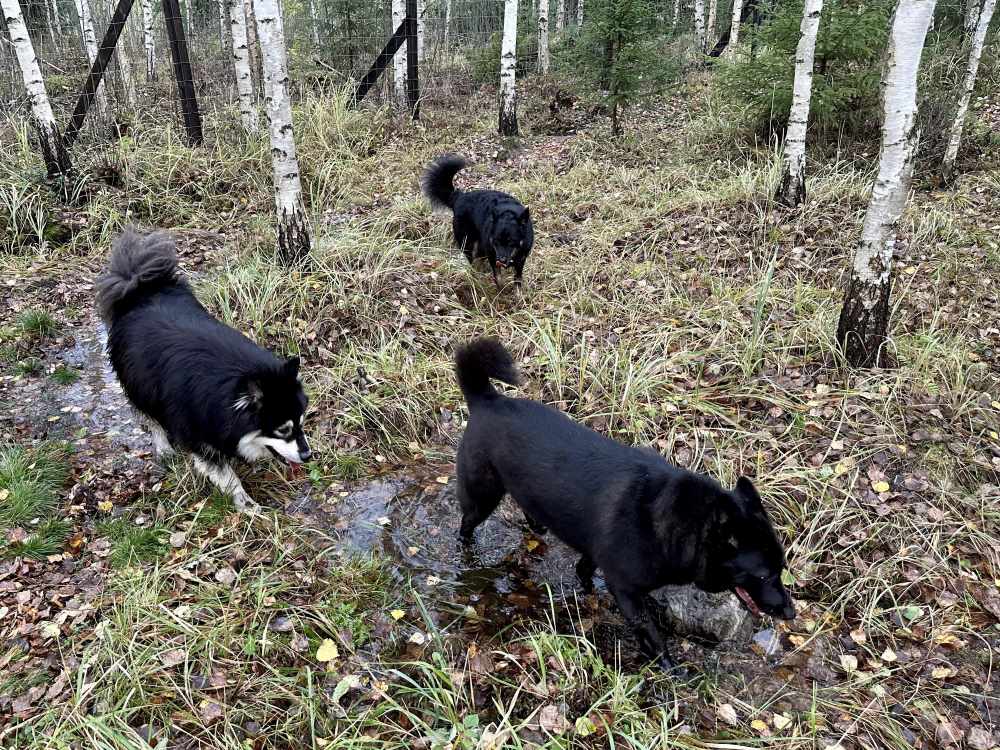 I've been thoroughly impressed by the impeccable cleanliness of this dog forest. You can find rubbish bins and dog poop bags readily available throughout the area. In all our visits, we've never encountered any dog waste on the premises. This not only suggests that the forest's users are likely following the guidelines but also reflects the diligent efforts of the dog forest's owners in maintaining the space.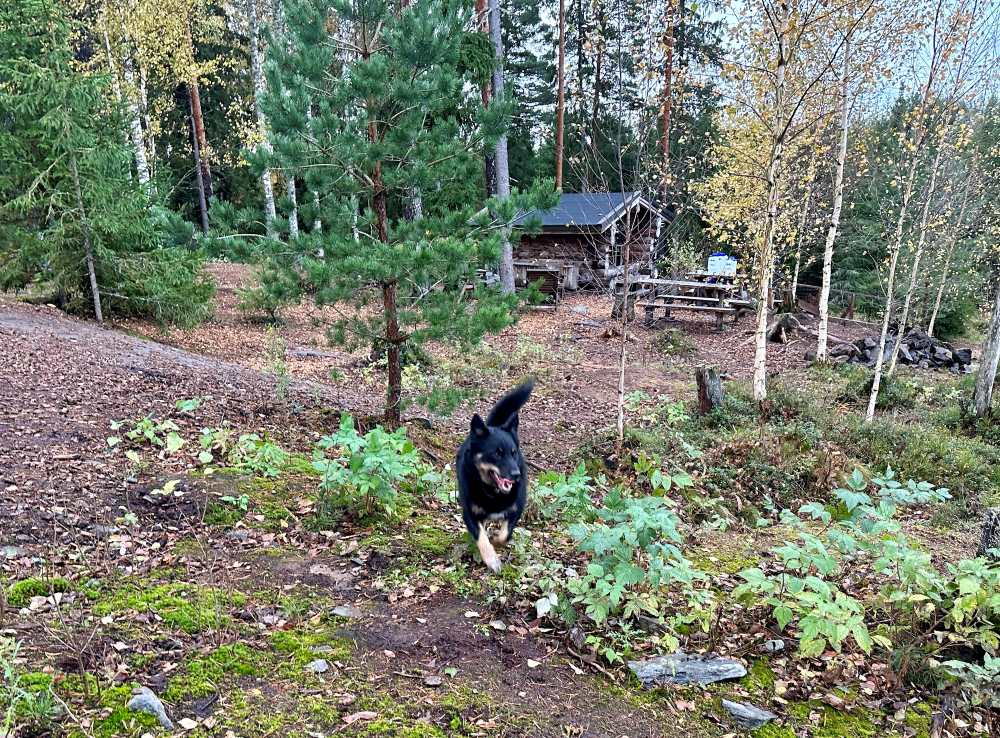 Directions to Koirakallion Metsä
To learn more about Koirakallion Metsä, please check their homepage: https://www.koirakallionmetsa.fi/
Address:
Varissaarentie 46
31620 Jokioinen
All photos in this post have been taken at Koirakallio. Thank you for Nalle's friends Lapponian Herder Nuppu and Seiskari Seal Dog Urho for posing in the photos. Feel free to follow them on their Instagram account: @porojahyljekoira. I would like to end my review of the Koirakallion Metsä with Nalle's thoughts about the place: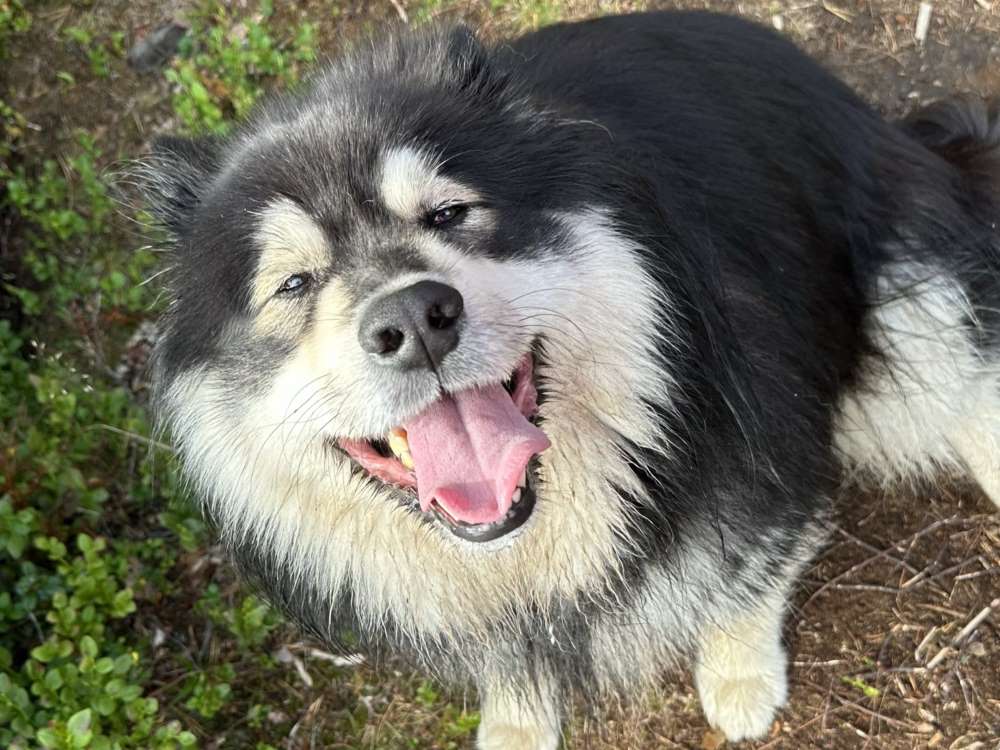 More dog-related posts
Hiking with a dog – on the terms of a dog