This is the perfect time of the year to head out in the nature to Vaisakko Nature Reserve in Salo municipality. I don't think I have seen so many flowers blooming in April in Finland ever before! I had a business meeting in Salo, and I was thinking about combining some nature travels to my trip. It was sunny and +21C, the warmest day so far this year, so it was a perfect weather for a little afternoon walk. I had heard about Vaisakko before, my friends had been walking there few days earlier with their kids and posted some photos to Facebook, but the number of flowers really took me by surprise.
Trail in Vaisakko is super-easy to find and follow. All together the trail is 4,3 km long, and it includes 1,6 km long trail to the nature reserve and 1,1 km long circle in the nature reserve before returning back to the parking lot the same way. The path is at first wide and flat, but there will be duckboards and some hills along the way. Camping and making fire is not allowed in this area, but you are allowed to enjoy this beautiful nature reserve on a day trip. I met many people in Vaisakko during a weekday, so it seems to be pretty popular destination for walking.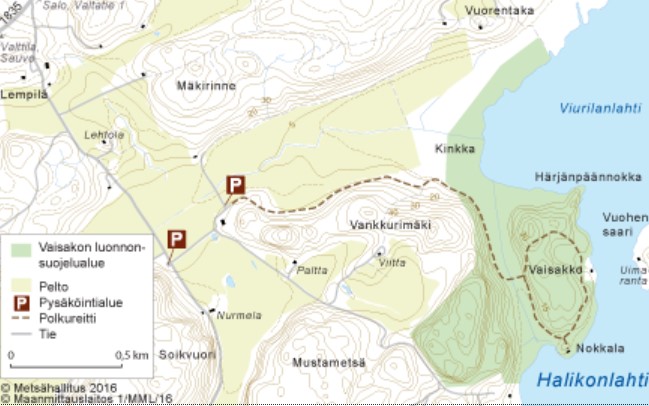 Nature in Vaisakko
The Vaisakko Nature Reserve is special because of, well, nature. This 61-hectare area was established as nature reserve in 1985. The trail passes some fields first on a private land, and when the duckboards and the actual nature reserve area begin, it takes you to an ancient field, which is now growing birch trees. I was admiring all the flowers and reading the information boards, which explain in multiple languages the flora and fauna that can be spotted in this area. Soon the trail took me to an intersection, where I decided to walk the circle route in the nature reserve anticlockwise. Mainly because there was a hill with some stairs on the left.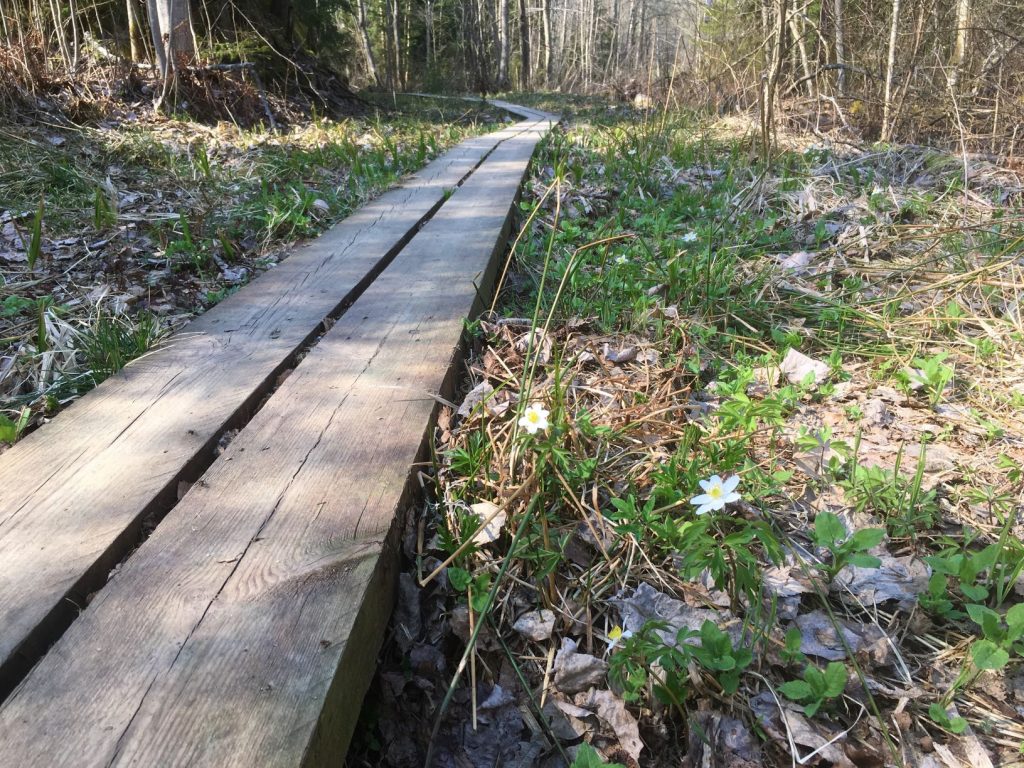 Birds were singing and when the 200-year-old oak trees really caught my eye, I didn't feel like I was in Finland anymore. Vaisakko is famous for its oaks, maples and ash trees. The trees had no leaves yet, so I can only imagine what this place looks like in the summer. Some trunks of the trees were massive, probably several meters in diameter.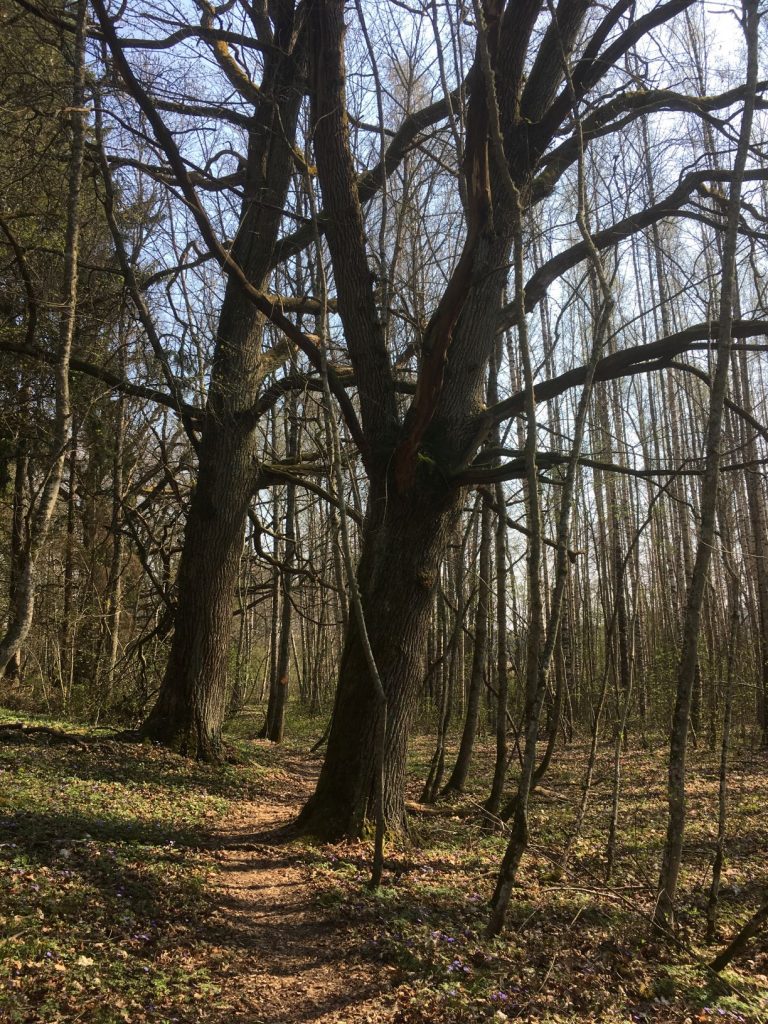 The woodland flowers that were blooming at this time of the year included yellow anemones, liverworts, wood anemones, spring vetches and Suffolk lungworts. For this reason alone, I would recommend visiting Vaisakko in the spring. From the beginning of May the birds are nesting and you should avoid walking in the shoreline. And always keep dogs on the leash.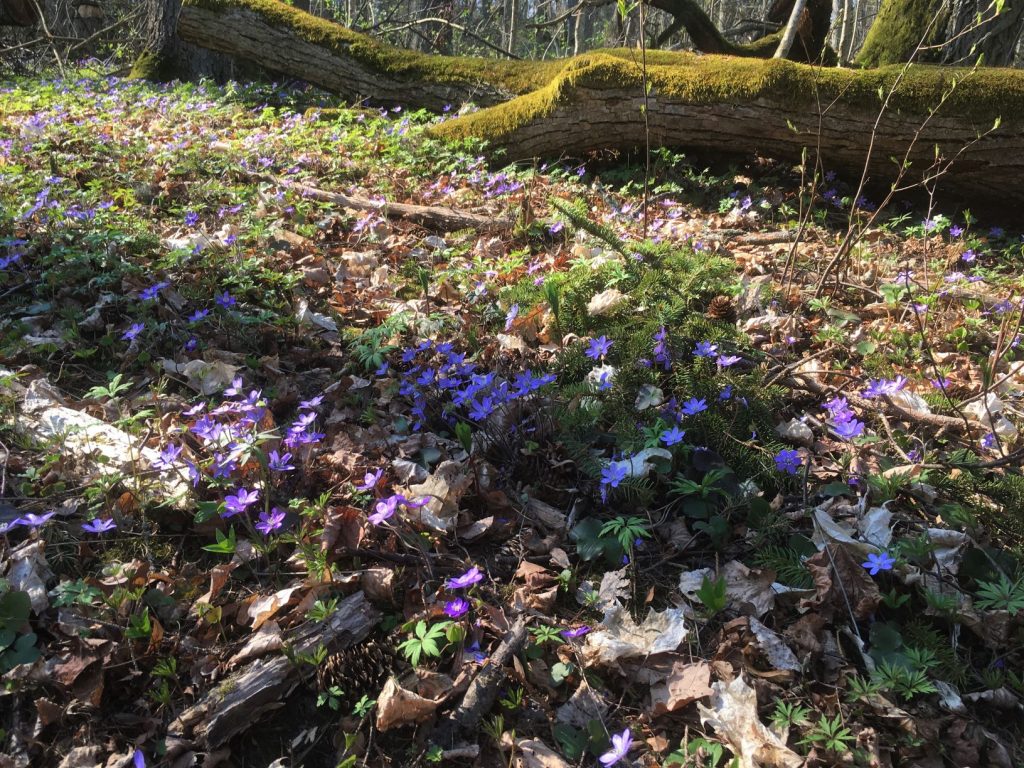 Directions
Address:
Palttatie 24
25210 Salo
How to get there: You can get to Vaisakko by car, bicycle or bus.
Car: Set Palttatie 24 in your navigator. From 110 road between Salo and Turku turn to Kokkilantie towards Angelniemi. Turn left to Lehtinimentie and soon left again to Palttatie. Pass a private property and their parking lot to reach the official parking lot with a sign and map of Vaisakko.
Bicycle: Vaisakko is accessible by public roads, but the trail is not suitable for bicycles due to fallen trees and duckboards.
Bus: The closest bus stop is called Lehtiniemi E, about 1,7 km away from the Vaisakko car park. Check out timetables and tickets at Matkahuolto website.
Accessibility: The area is not very accessible due to narrow duckboards. And there are no facilities in the area.
When to go: You can visit the area at any time of the year, but I recommend visiting Vaisakko in spring or summer. End of April was just perfect. Go now!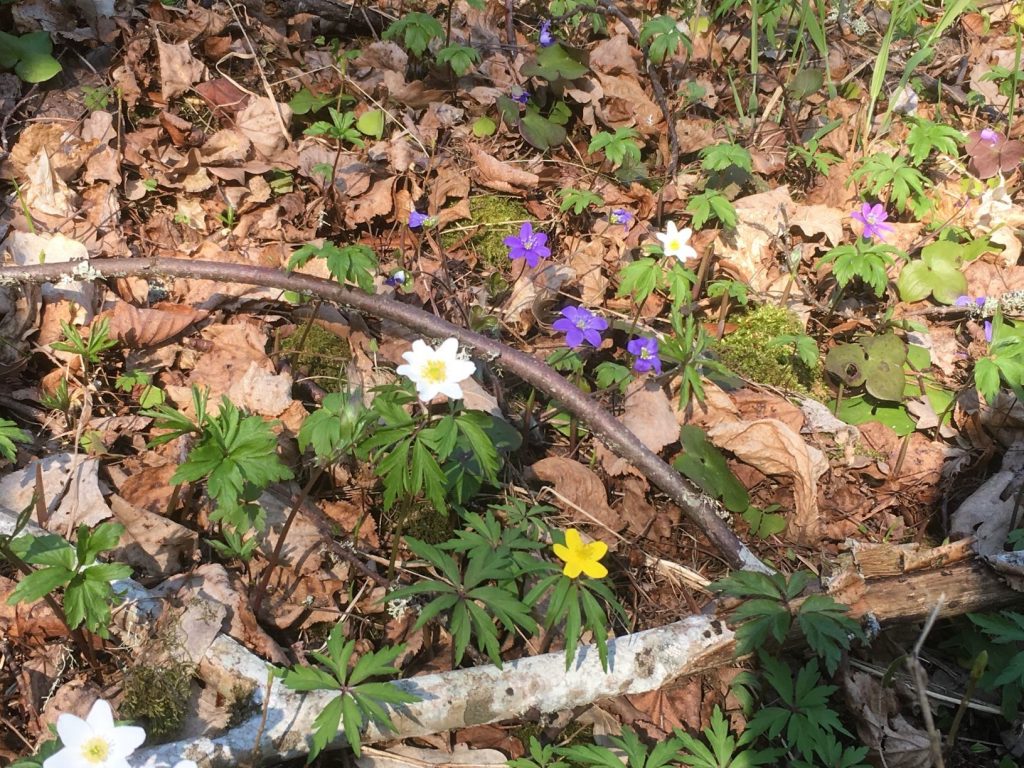 Also visit in the area