National parks in Finland are prime destination for those who want to see versatile nature and breath the cleanest air in the world. Here are our top 10 reasons why you should consider visiting Finnish national parks on your next vacation!

1. Finnish national parks are easily accessible
There are 8 national parks in Southern Finland and 40 in total around the country, and many of them can be easily accessed by public transport. Two of the national parks, Nuuksio and Sipoonkorpi, are located in the capital area, only a short bus ride away from Helsinki city centre. Kurjenrahka National Park is just outside of Turku, also available by public transport. Liesjärvi National Park is located about 100 km north from Helsinki, and buses pass close to it on a regular basis. Many other national parks are also accessible by public transport from the nearby cities. It doesn't get any easier than this to head to the nature.
2. It is not expensive and it benefits the local community
While Finland is in many scale an expensive country to visit, the Finnish national parks are open to the public without any entry or hiking fees. They have many free services such as marked hiking trails and lean-to shelters with dry firewood. Camping is allowed in many locations without any fee. A vacation in Finnish national park can be therefore done with a minimum budget. If you do spent money on accommodation or other services when visiting the Finnish national parks, that money is most likely going to private businesses. This economical support on local communities is valuable because it creates jobs that otherwise wouldn't exist in the area.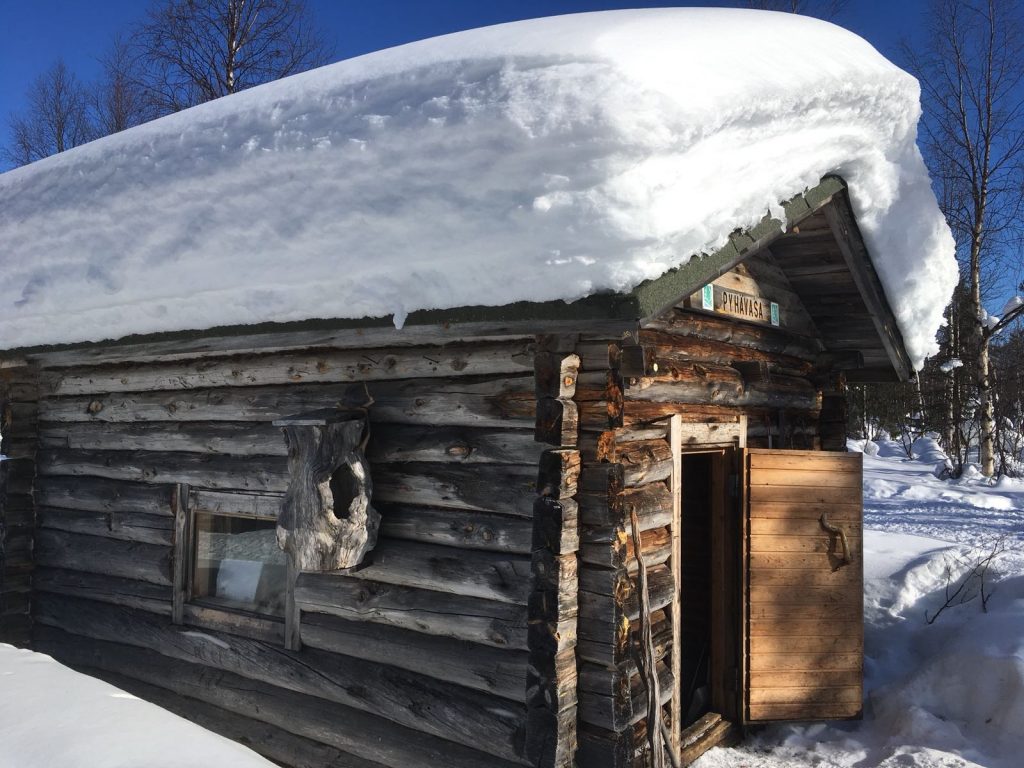 3. Finnish national parks are perfect for viewing the Northern Lights
Finland is one of the best places to see the Northern Lights as one fourth of the country sits above the Arctic circle. Dark autumn and winter months between August and April offer the best chances to see this amazing natural light show. Lemmenjoki National Park, Pallas-Yllästunturi National Park, Urho Kekkonen National Park, and Pyhä-Luosto National Park are located in Lapland, northern part of Finland, where the Northern Lights are common phenomenon in the winter. These vast nature areas with minimum light pollution are perfect for viewing the Aurora Borealis, and you won't have to fight the crowds.
4. Nature revives and helps recover from stress
Exposure to nature not only makes you feel better emotionally, it contributes to your physical wellbeing. According to many studies, fresh air and time spent out in the nature can reduce blood pressure, anxiety, aggression, and ADHD symptoms, as well as improve sleep, and the strength of immune system. Stress reduction is both a health benefit in itself and a potential mechanism for other health benefits. Outdoor activities also promote our social well-being and sense of community. What could be better for your health than a relaxing vacation in a quiet Finnish forest by a beautiful lake?
5. Finland is the Europe's greenest country and the land of thousand lakes
Forests cover more than 70 % of the land in Finland, and Finland is the most forested country in Europe, if we compare the proportional share of forest land to the country's total size. Approximately 13%, or 3 millon hectares, of the Finnish forests are protected or under restricted use, and roughly one third of the protected area is national parks. National parks are established to preserve the flora and fauna special to those areas, and they are maintained in natural state. On top of massive forests, Finland is known as the land of thousand lakes. That is an understatement, because there are total of 188 000 lakes in Finland. But we Finns tend to be a little humble.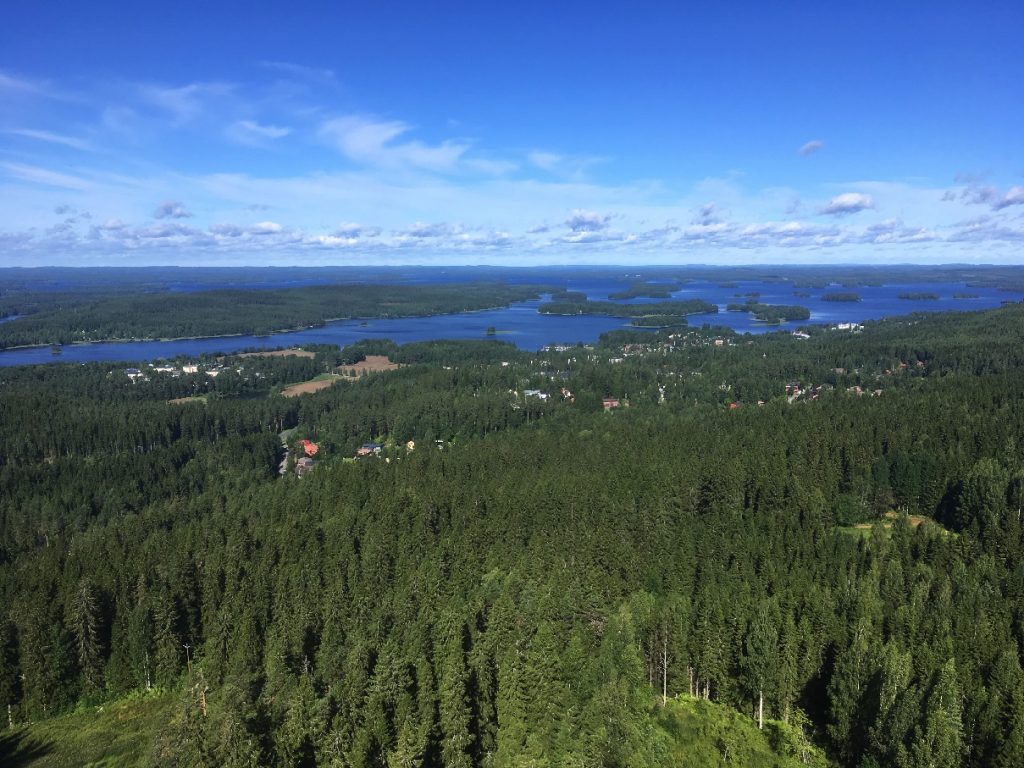 6. Finnish national parks provide learning opportunities for all ages
Visiting national parks is something that you can do with your whole family. Kids enjoy being outdoors and might consider nature trails as adventures. Many national parks in Finland have child-friendly nature trails with informative signs, educating visitors about the wonders of nature. And it's not only kids who need to get off screens and outside. According to some recent studies, we are spending less and less time in the nature, estranging ourselves from the earth. Sometimes it's necessary to stop and look at the ants. There are many things to learn out in the nature.
7. Finland is the world's cleanest country
Finland is known for having excellent air quality with minimal air pollution. In fact, according to statistics from the World Health Organisation, the air in Finland is the cleanest in the world. Monitoring stations suggest that there are some 6 microgrammes of small particles per cubic metre of air in Finland, the lowest figure recorded worldwide. On top of clean air, Finland's forests, lakes and drinking water are exceptionally clean by global standards.
8. Finnish forests are much more than trees
Did you know, that over 40 edible berries and few hundred edible mushrooms grow in Finnish forests? And what's best, according to the everyman's rights, you are allowed to pick forest berries and mushrooms freely in the Finnish national parks. Clean soil and clean air make the Finnish forest products superior. Wild northern berries are real superfood, containing exceptional amount of vitamins and antioxidants, and they have properties which prevent bacterial infections. This is because of the arctic growing conditions. For example Torronsuo National Park and Patvinsuo National Park are great for cranberry picking, and the national parks in Lapland have immense cloudberry resources at their bogs.
9. Four distinguished seasons have their own perks
The Finnish national parks provide plenty of activities and sights all year round, not only during the short summer season. Hiking on nature trails and camping by beautiful lakes is nature lover's favorite activity during the summer months from June to August. Even thought weather gets colder from September onwards, autumn foliage provides amazing sceneries around the country. Once snow arrives in December or January, many opt from hiking to cross-country skiing or snowshoeing. Snow covered forests and frozen lakes become the outdoor enthusiasts' playground during the winter. After the dark winter months, spring starts bringing more sunlight from March onwards. Skiing in Lapland is amazing in spring time. Then the snow melts and nature is getting green again. The four seasons highlight the versatility of the nature.
10. Finland is one of the safest places on the planet
According to Travel Risk Map, Finland has low medical risk, insignicant travel security risk, and very low road safety risk, and it is therefore one of the safest country to travel to. There are no major safety issues in Helsinki as long as you are aware of random pickpocketing, and the countryside is practically crime free. The biggest threat to your personal safety is a moose crossing the road. Beware of them when driving.
Read more about the national parks in Finland and their distinct characteristics.