Early and misty Sunday morning, the skies were covered in clouds and heavy fog was all you can see.
We jumped into the car and started driving into the woods. As you can expect during Lokakuu, which literally means Mud-moon, which is the Finnish name for October – the road was muddy and it got even worse as we made our way to the heart of the forest.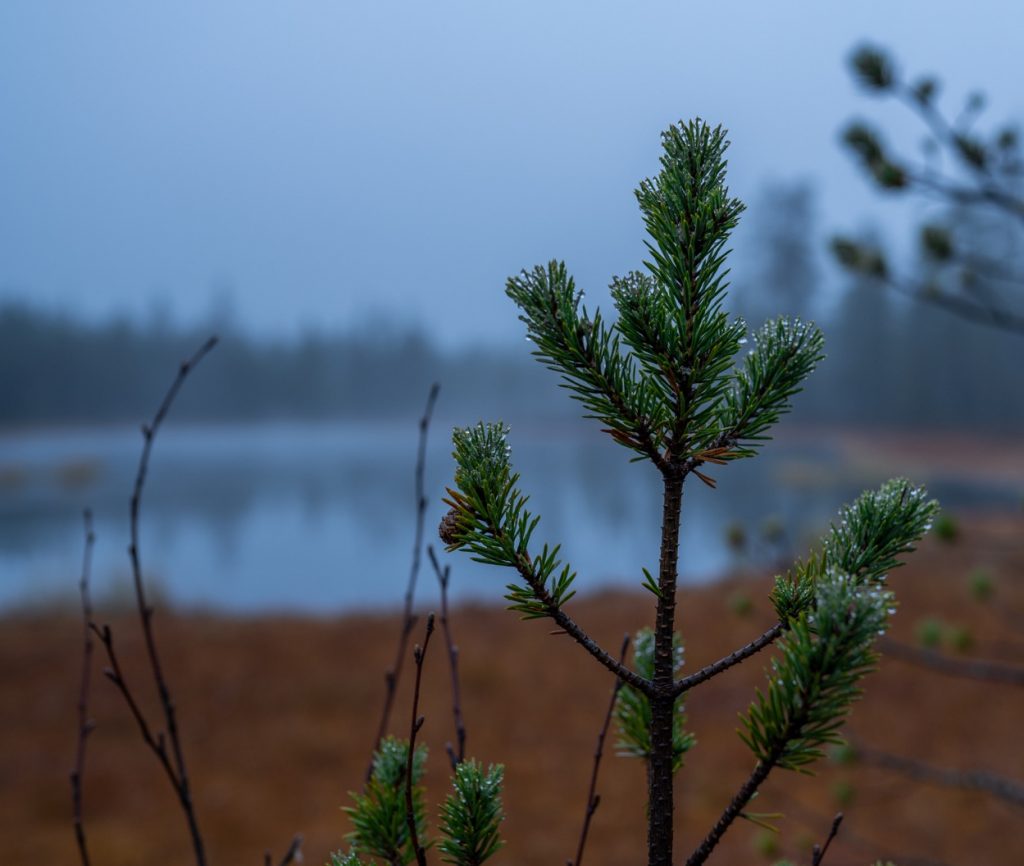 We finally arrived in Vasakaira, the smoke from the fireplace, mixed with the smell of fresh air welcomed us as we parked just outside the fence. Looking behind the trees I could already see lots of reindeer grazing or sounding their typical "honk honk" sounds, that they make when they are inside the fence or in a large herd.
Almost a 1000 reindeers were inside that big fence, which was the first time I saw so many in one place. I walked around them gently trying to get them curious in me and my camera without startling them. It is not an easy task, since every little movement can create a chain reaction that will make them run in circles around the fence and as further away as they can from you.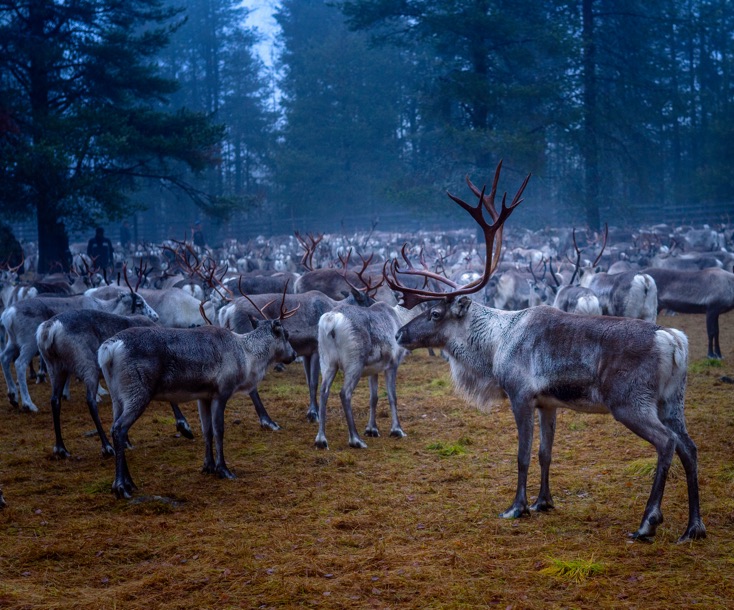 I went into the second biggest fence, and followed some of the bigger bulls to get good pictures with majestic antlers, when suddenly the ground started to shake and hundreds rushed inside the fence I was standing in, what a stampede it was! They were circling me as I was filming them. They all run as one unit but not one of them even touched me. The reindeer herders made them go into that fence so that they could start and move them to the smallest fence – from which they would list them, mark them, give them vaccines or lead them to either their slaughter, or back to the forest.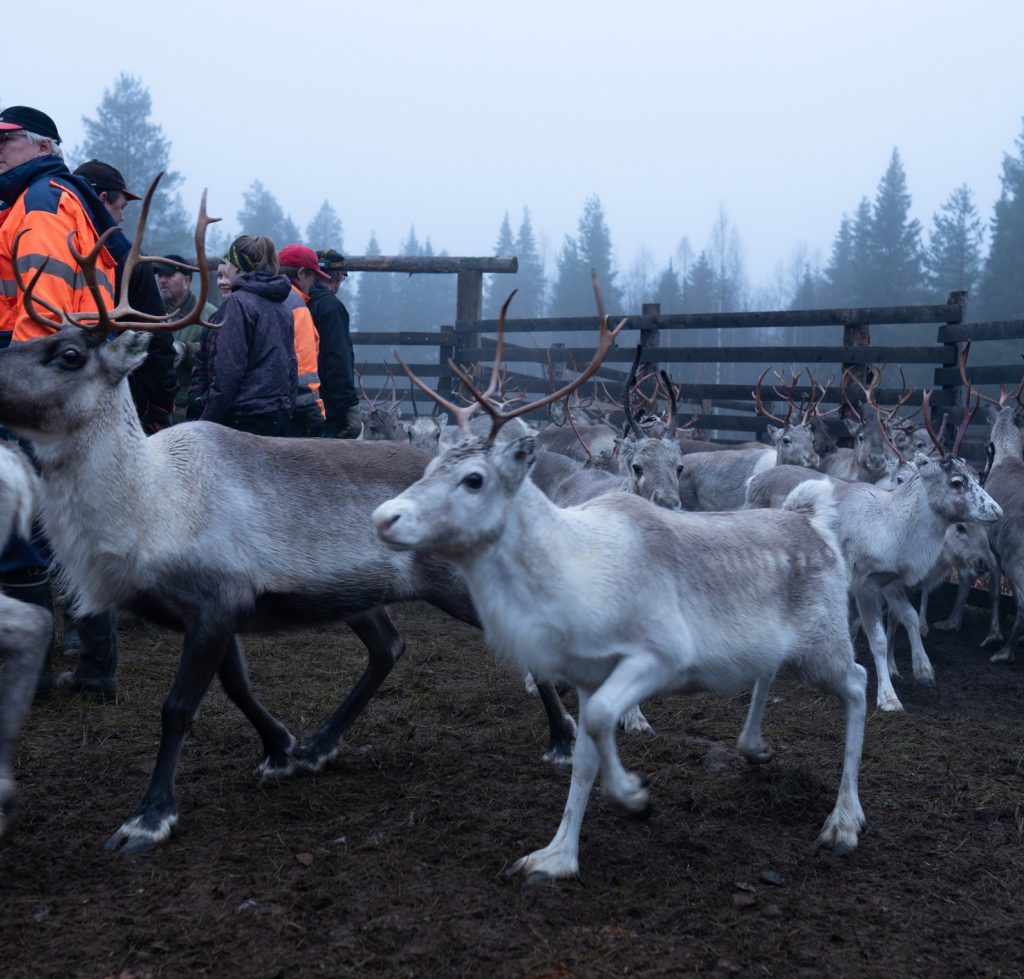 As someone who did not grow up in this reality, I must say it was an intense experience. Seeing these gentle giants and the special connection and important role they have in peoples lives here – and have had, for thousands of years, it was the first time for me to face the reality of where meat comes from. I am sure that this is a much more respectful way to nature than mass production of meat that is happening worldwide, and that is probably much healthier too.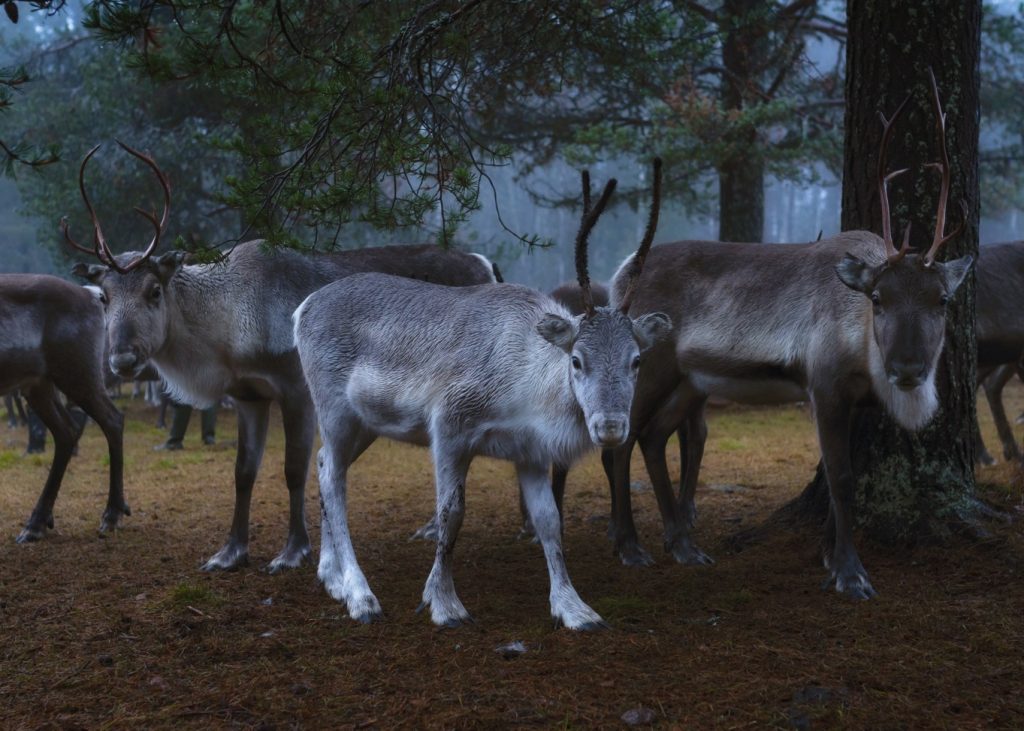 Families were gathered there to watch and teach the younger children, so everyone took part in this day. There was a short break for coffee, hot dogs, and, hmm, reindeer tongues.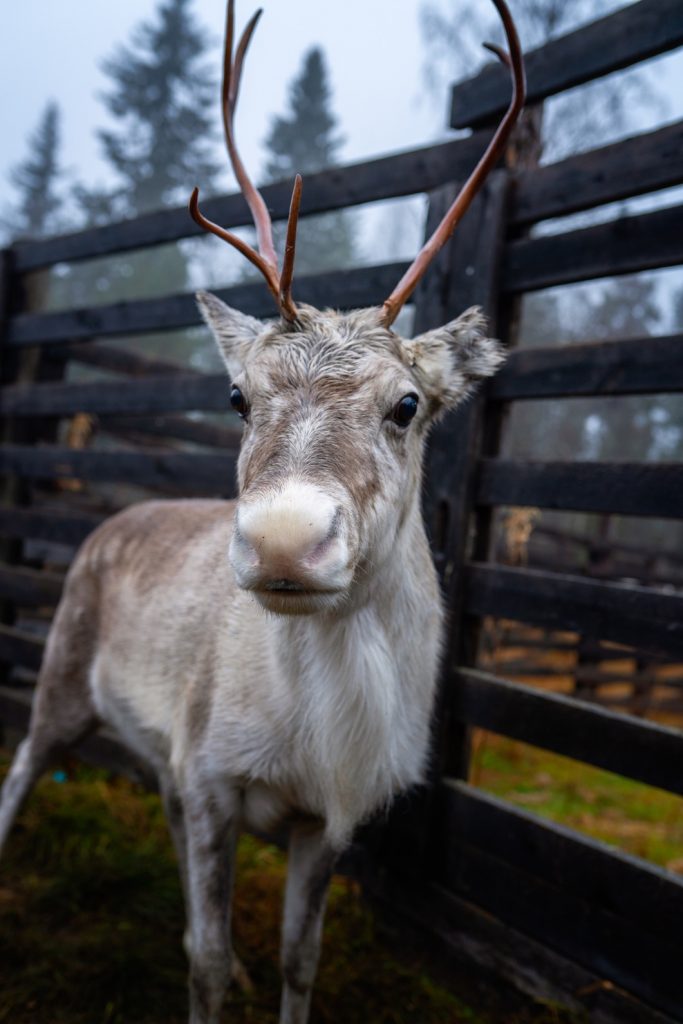 Read more about Guy's arctic adventures, from the depths of frozen Lapland to the shores of the icy Norwegian sea or Iceland: facebook.com/guynorthernexposure/

The reindeer herder's profession involves adapting to the environment and a rhythm of life set by the reindeer. The reindeer round ups from the end of September to January are the herders' harvest time as well as a social get together, and they also attract tourists. For more information about the reindeer gatherings, please visit Reindeer Herders' Association.