Sand beaches are rare in the Western Uusimaa region, but one worth a visit is the island of Stora Fagerö. Located in the archipelago some six kilometres south of the town of Inkoo it is not very accessible, but visitors are rewarded with a long and shallow sand beach, tent pitching possibilities, a small boat harbour and a fireplace.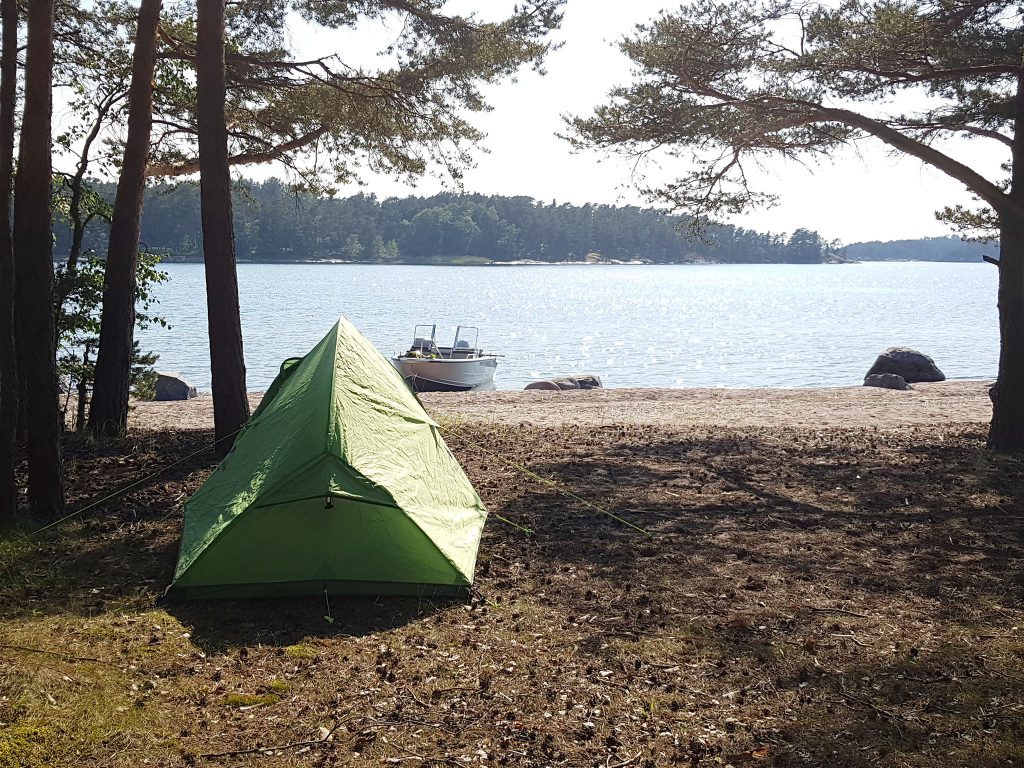 The Northern tip is the place to go
The northern tip of the island is administered by Uudenmaan virkistysalueyhdistys (Uusimaa Recreation Association) and open for the public. The southern part is privately owned, and access is restricted. The most popular beach is located on the western side of the tip, with a few hundred metres of fine sand beach. The water is knee-deep for up to 20 metres and is therefore very child friendly.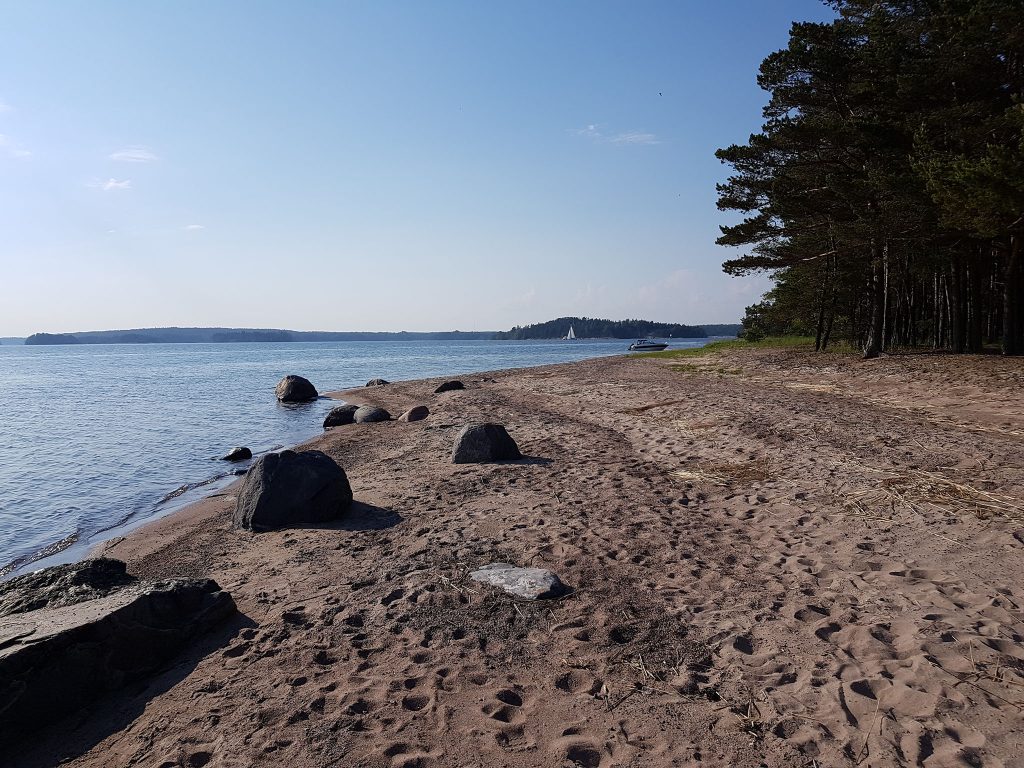 The Eastern side of the tip is deeper and usually more protected from wind, making it more suitable for those visiting by boat. Bigger boats can also use the official pier equipped with buoys on the Western side.
Good spots for tents
The recreation area has a sand ground with pine trees. There are several even spots for pitching a tent and you can still maintain some privacy. Please note that the area is also a Natura area and avoid harming the sensitive vegetation whilst camping. The fireplace offers protection from surprising changes in weather but also a place to prepare meals to be enjoyed on the beach or the bench-table-combo. Two outhouses provide relief for travellers.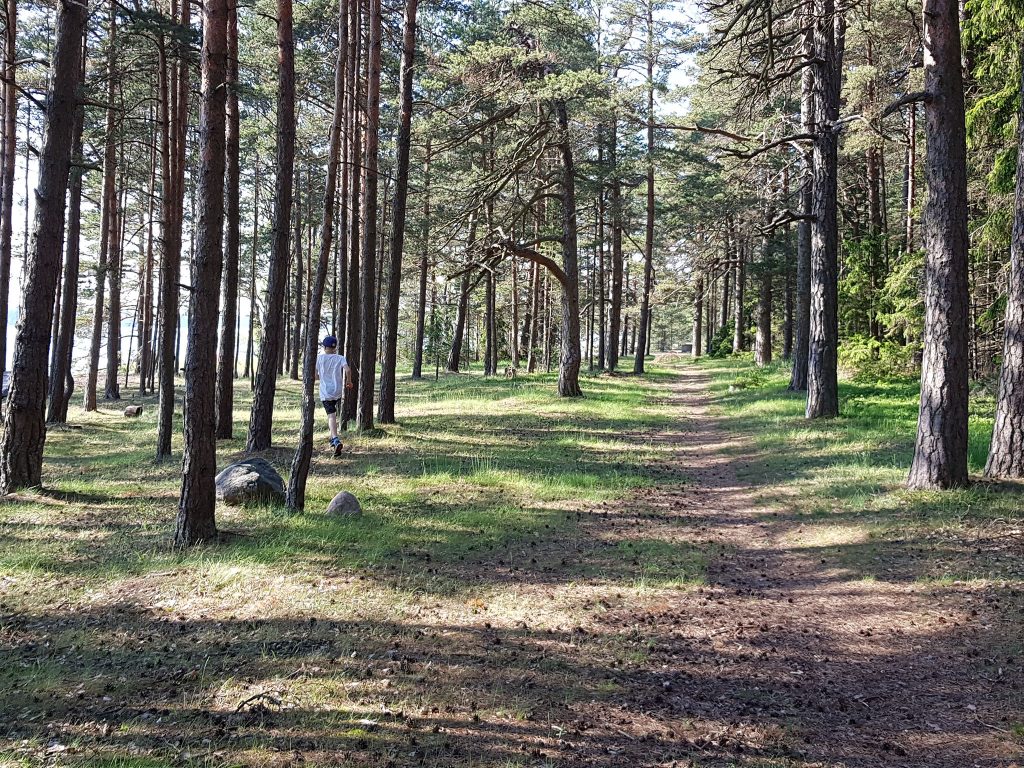 How to get there
If you don't have a boat or a canoe of your own, you can visit Stora Fagerö for example by renting a canoe or kayak from SE Action in Inkoo. The island is after all a very popular paddling destination.
One option is to use a taxi boat from Inkoo. For details, please visit the Visit Ingå website.
In wintertime you might be able to reach the island by skating or skiing!