Have you ever wondered how to bring more nature to the office? Some of us are forced to stay indoors for a great part of the day. Office is a common workspace for many, and typical regular working hours are often from 8:00 to 16:00 or even later, which in Finland in winter means all daylight time. Daily life in the office can also get stressful and hectic at times. We already know, that spending time out in the nature has a positive effect on our well-being and reduces stress. Is there a way to bring the calming effect of nature closer to us even when we are stuck in the office? Here are few ideas on how to bring more nature to the office.
1. Get creative with plants
Having flowers, plants or trees indoors is probably one of the easiest and most effective ways to bring nature inside. Plants are not only a visual way to bring nature inside, they can also help purifying the air and produce oxygen. If you are not blessed with a green thumb, some companies provide services for office plants, including green walls. Plants can also be hung from the ceiling, if you don't have any space on your desk. I have a habit of bringing few birch branches from my garden to the office in spring. I place them in a vase with water as I like to follow how leaves open and gradually grow bigger during several weeks. Please keep in mind, that you cannot take any branches from living trees without landowner's permission. And be mindful of co-workers' possible allergies.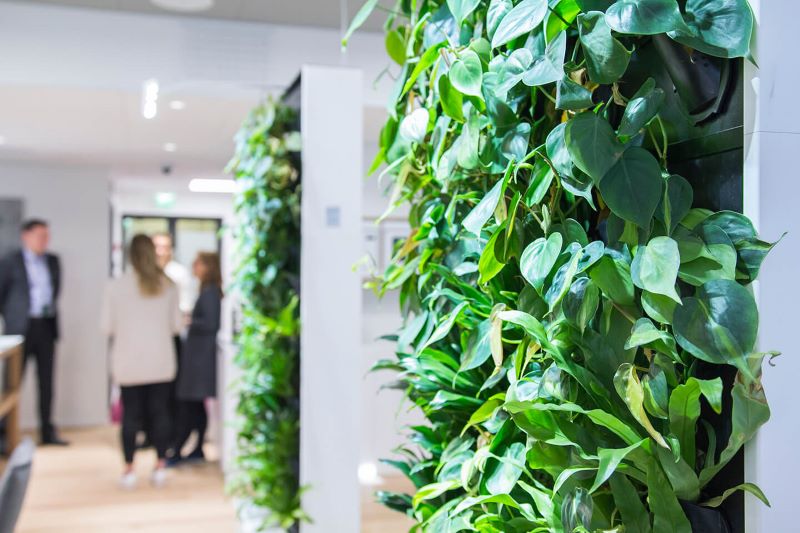 2. Let the daylight come in
In Finland, scarce daylight hours in winter affect our hormones and how our bodies produce vitamin D. It is important to let natural light come in as much as possible. Sheer, light-colored curtains allow plenty of the sun to shine through, and if you are able to arrange your work station next to a window, even better. Blinds might be needed at times, but being able to control the light coming in is the key. When daylight is limited, it might also be good to mimic the natural light with bright light lamp. They are recommended to be used especially in the mornings, when body needs to wake up for the day's work.
3. Take a break watching wildlife
If you can, have one of WWF wildlife cameras on to see what is going on in the nature in Finland. This could be set up in the office kitchen where employees have their lunch break. The most famous animals that Finns love to follow with these cameras are Saimaa ringed seals. Note that these cameras are more active during summer than in winter. Link to the cameras: WWF Wildlife
4. Relax your brain with nature art
Use images of nature as background images of your computer, or as printed images on the wall of your work station. Even better if you like photography and have taken the images by yourself. Then actively take small breaks during the day and look at the images. Remember that all mindful moments and breaks will actually help you concentrate and do your job more efficiently during the day. I have dried few plants from my cottage yard and placed them between two glasses in a photo frame to create natural art for my office.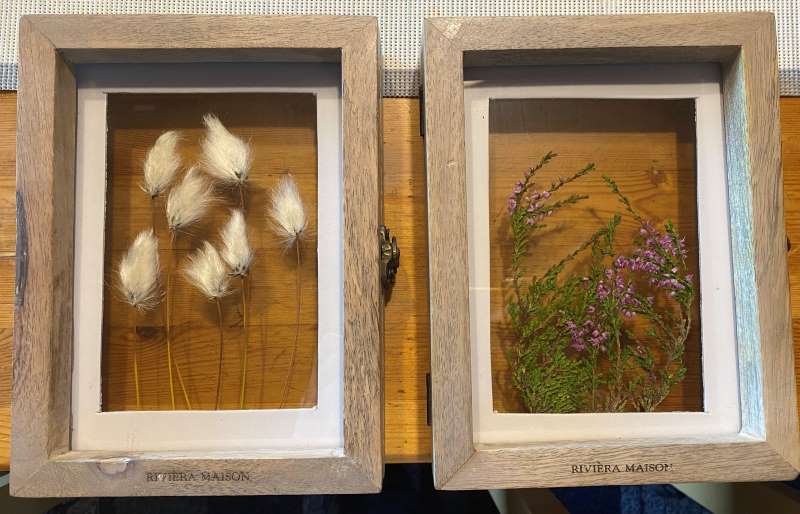 5. Take advantage of outdoor spaces
Does your office have an outdoor place, which is hardly ever used? Go out! Have a meeting outside if there is a chair and table available. Agree with your colleagues to have lunch outside instead of the office kitchen. One of my previous employers had the loveliest garden, and we would often go to have lunch there in summer. I miss that now when there is no garden or yard available.
6. Have walking meetings outside
There is nothing better than some fresh air in the middle of the office day. Would you be able to schedule some of your daily meetings with colleagues or customers to walking meetings outside? I used to have walking meetings with my line manager when the meetings were mainly about catching up with ongoing work and no laptops were required. While the meetings were effective for their purpose, they still served as refreshing time outside.
7. Colors can affect our mood and feelings
Blue and green are usually calming colors, while red often signifies danger in the nature. The physical effects of colors to our heart rate have been researched, and according to many studies red does increase the heart rate while blue lowers blood pressure. Would there be a way to surround yourself with natural colors to obtain the most calming environment around you?
8. Smell of nature can be calming
Smell of nature can easily be brought indoors in the form of scented candles or sticks, when candles are not allowed. Using scents is not recommended in open offices as there might be people who are sensitive to them. But if you have your own room, take advantage of that and try different nature scents. What would be your favorite nature scent? Lavender is often used in calming candles, chamomile is soothing, and sandalwood's woody scent is traditionally considered a remedy against anxiety. In Finland, some commonly used natural scents include birch, pine, juniper, and lilac.
9. Don't forget the sounds of nature
Birds singing or other recorded sounds of nature can be better and more calming than just any background music. If you cannot have any background music in the office area, what about the loo? Have you noticed that this trick is already being used by many airports, including Helsinki airport departures area. People can be nervous about flying, so the sounds should make you feel slightly calmer.
10. Allow pets to visit the office
It's understandable that due to allergies pets are not always allowed in the office. We currently have pets allowed to visit in the office, and people do bring their cat or dog occasionally to work with them. Research has shown that petting a dog lowers the stress hormone cortisol. Another university study found that petting a dog also boosts the so-called feel-good hormones, serotonin, prolactin and oxytocin, and even lowers blood pressure by 10%. Over time, this kind of natural therapy in the office could have significant benefits for physical and mental health.
Read our other posts about reducing stress