PR Sample provided by Tactical Foodpack. Our Finnish Nature Day celebration on the 26th August was fueled by Tactical Foodpack, a company that specializes in providing outdoor enthusiasts with nutritious and convenient meals.
Let's dive into our tasting experience and discover what our bloggers had to say about Tactical Foodpack's products.
Tactical Foodpack taste test results
Our tasting jury consisted of people from all walks of life, from 7 years to 67 years old. Jenni and Tarja were in charge of prepping the Tactical Foodpack foods according to instructions. All in all, those among us who hike a lot appreciated the fact that the food pouches were very light, only about 100g each. They were also flat and easy to fit into a daypack or a backpack.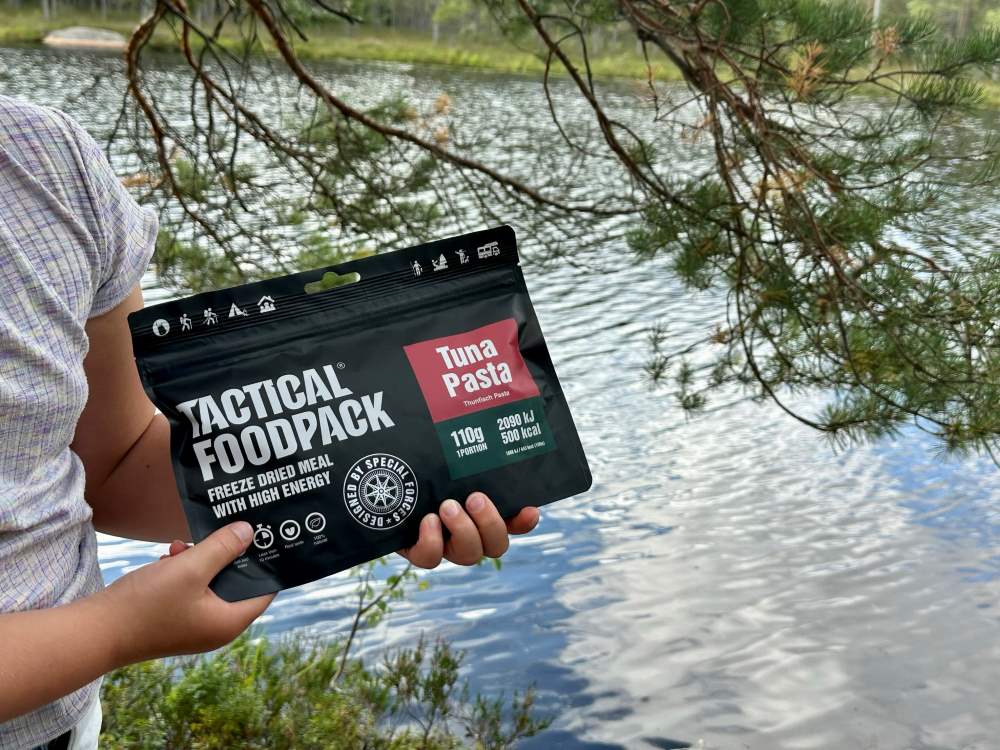 Tuna pasta
7yr-old🐰: I like this. Second best out of all those we tested. Bonus points for lots of tuna.
40ish🦄: Basic tuna pasta, mild flavour. Easy to add on to with some fresh veggies or whatever is available.
40ish🐶: Strong-ish cardamom flavour, which slightly covers the other flavours. Nonetheless, good basic food.
67yr-old🐻: The flavour was a bit strong in this one, too. Still very tasty.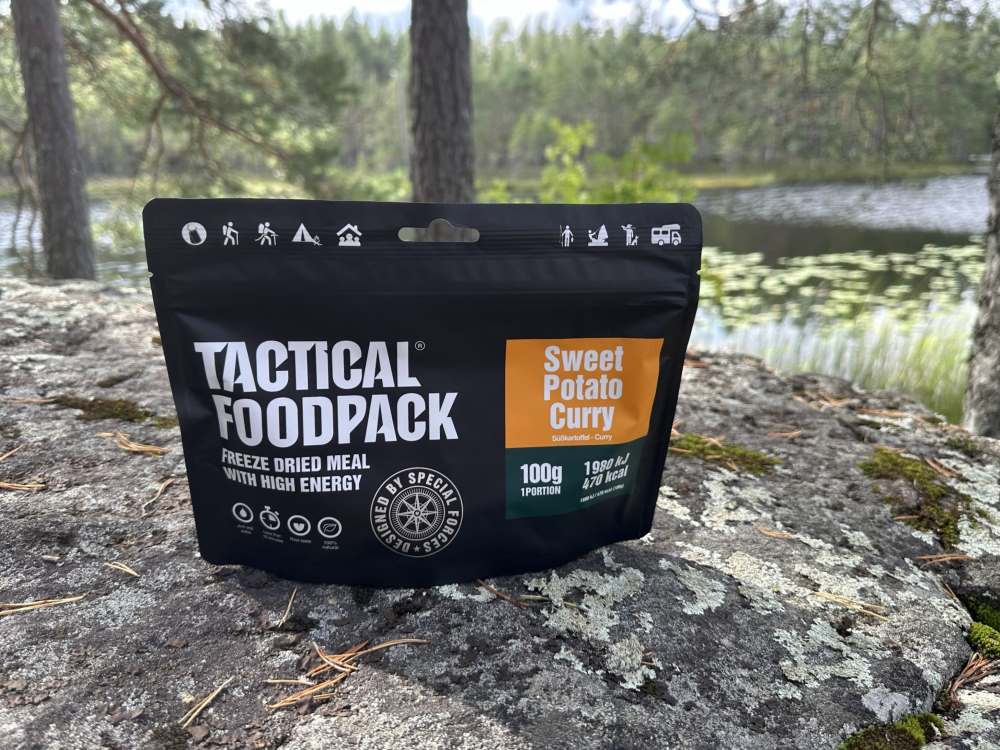 Sweet potato curry
40ish🐶: This is mild and nice.
40ish🐯: Rice was still alive (too uncooked even though we used more water and left it longer). For breakfast, this is good amount.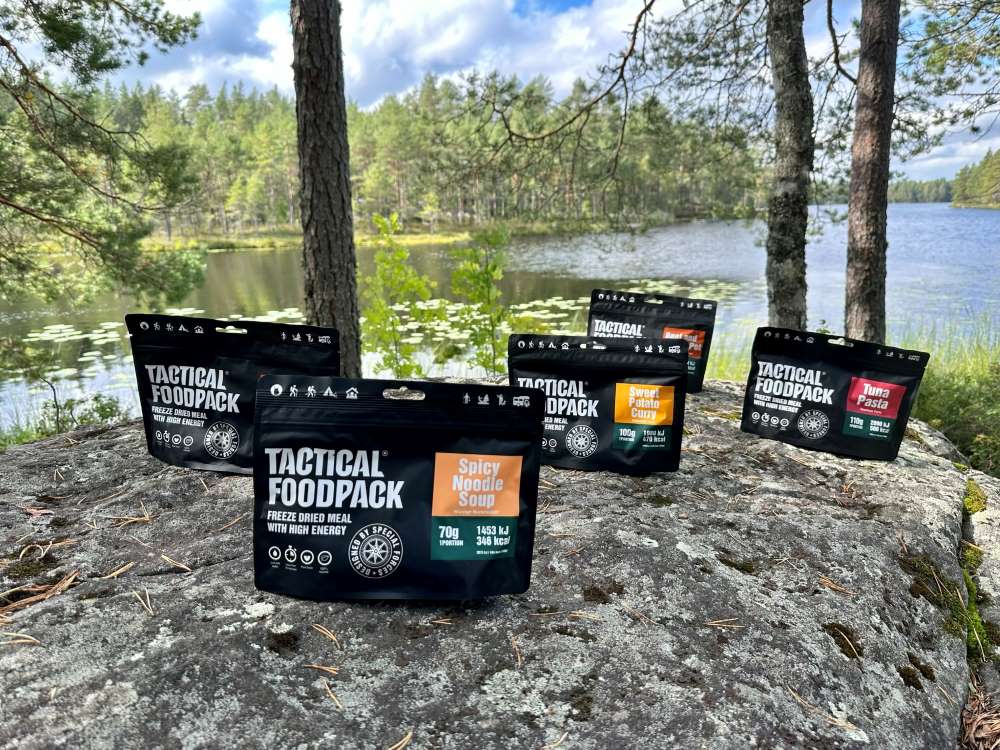 Spicy noodle soup
7yr-old🐰: I can eat this but it's not my favourite.
40ish🦄: Curious; the flavour was somewhat confusing. Fresh taste, probably because of the spices and the ginger but not my favourite this time.
40ish🐶: Very strong flavour, strong Asian taste. The chicken was slightly chewy and it would probably have softened if it had cured in the bag for longer. A strong flavour from the coconut milk. This might be great in the winter because it really warms your mouth.
67yr-old🐻: This is unfortunately too strong for me, I could feel the spices in my throat. If there had been some salad and possibly some bread to go along with it, it would have suited me better. So, it would need some accessorising.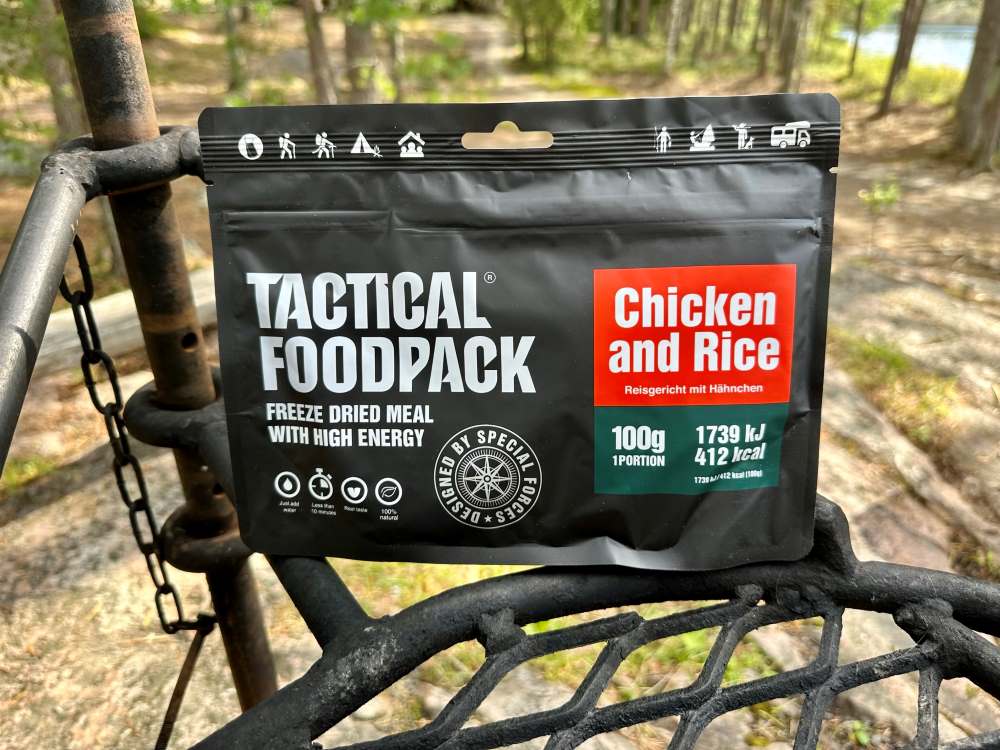 Chicken and rice
17yr-old🦁: I liked the taste but the amount was maybe a but too little for a growing man, calorie-wise 412kcals and should be 600kcals or even double especially when exercising.
40ish🐶: Flavour-wise good. Tasty if you go hiking and eat this!!
40ish🐯: Rice was hard so you need more water (user issue if you don't add water when mixing it). For me, it should be double the amount. Later on, when we ate leftovers the next day, the flavour was a lot better.
50ish🦊: This was designed by special forces? Were they happy with the amount? With activities I would need three bags!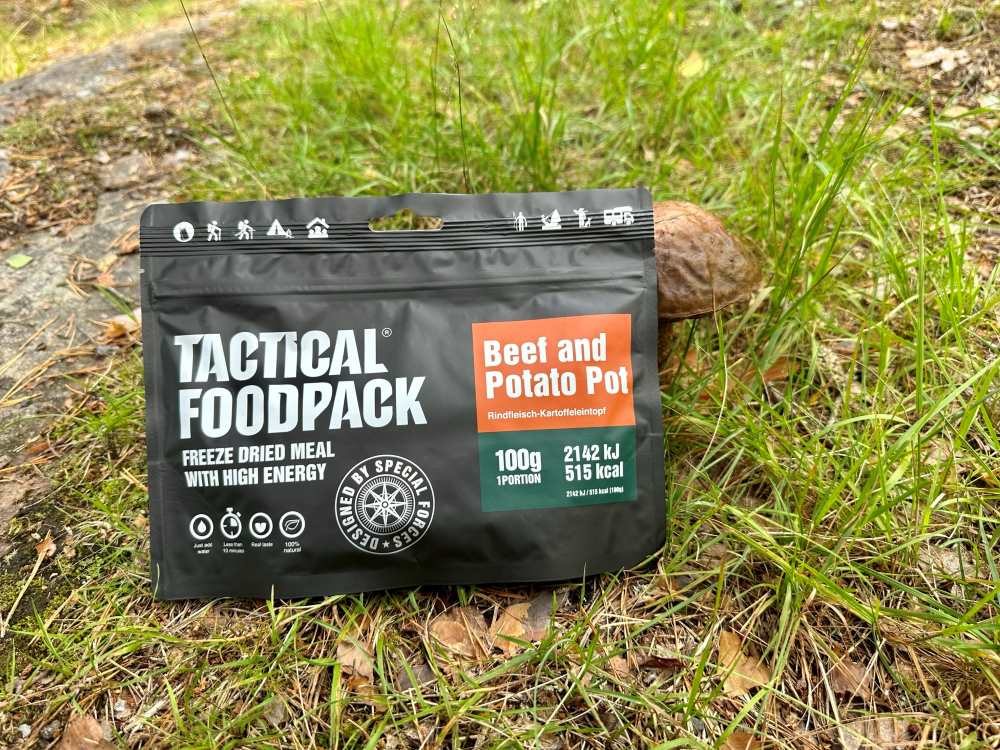 Beef and potato pot
7yr-old🐰: Oh, this is definitely my favourite! [Said while munching down a second portion.]
40ish🦄: The saltiness is perfect, I would definitely eat this again. The beef was slightly chewy but if we had left it to cure a little bit longer, it would probably be more tender. But, that is really nitpicking.
40ish🐶: Tasty and balanced all in all. Nice salt levels.
50ish🦊: The flavour was good but the beef bits were a bit chewy or tough.
67yr-old🐻: Surprisingly tasty! Nice flavour, enough salt but not too much onion or garlic to cover the taste.
Want to taste?
If you want to try out the foods from Tactical Foodpack, you can use our discount code. Get -10% off the price with OUTINTHENATURE10 by going to Tactical Foodpack. Bon appetit!