Lieje waterfall is in Puolanka in Kainuu region of Finland. The falls are located about five kilometers south from Hepoköngäs, Finland's largest and most famous waterfall. While Hepoköngäs is accessible and well-known nature destination in Finland, Lieje waterfall is the best kept secret of Puolanka.
Lieje waterfall is hidden in the dense forest
Lieje waterfall, Liejeen putoukset, are a series of small falls in Liejeenjoki river. Liejeenjoki river runs through Kurikkavaara groves, which are protected by Natura 2000. Kurikkavaara consists of grass groves, old deciduous trees, and mires with several endangered species.
The falls are easy to find from Hoikanvaarantie road during summer months. I parked the car on side of the road in Hoikanvaarantie and walked into the forest, south from the road. There were some trails in the forest, but no signs pointing towards the waterfall. So, I kept walking downhill and in about 150 meters I had descended to the river and found the falls. It took a while to explore them as the falls are so well hidden in the forest that you can only see a glimpse of them from the river shore. The highest fall at the beginning is about four meters high.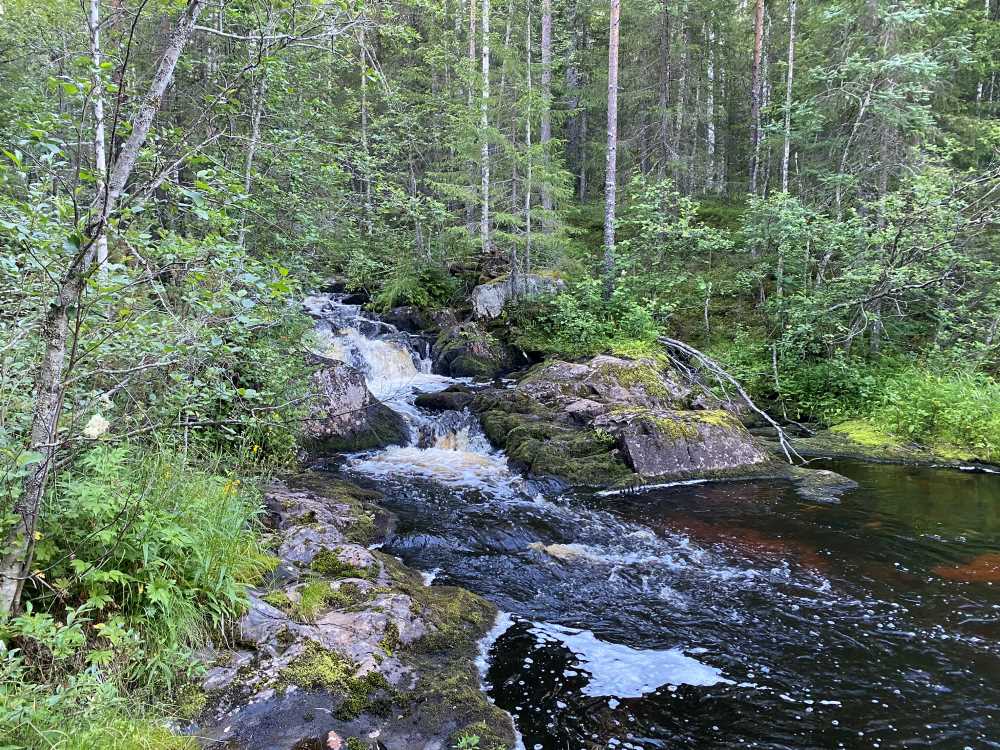 The fact that it is not a well-known location, and that there are no trails nor signs nor parking lots, adds to the charm of Lieje. It's a peaceful, less-visited nature destination that still manages to impress. The Finnish landscape is mostly flat, and these kinds of rapids are not common to find. With beautiful secrets like this, Kainuu is proving to be one of the Finland's top destinations for nature travel.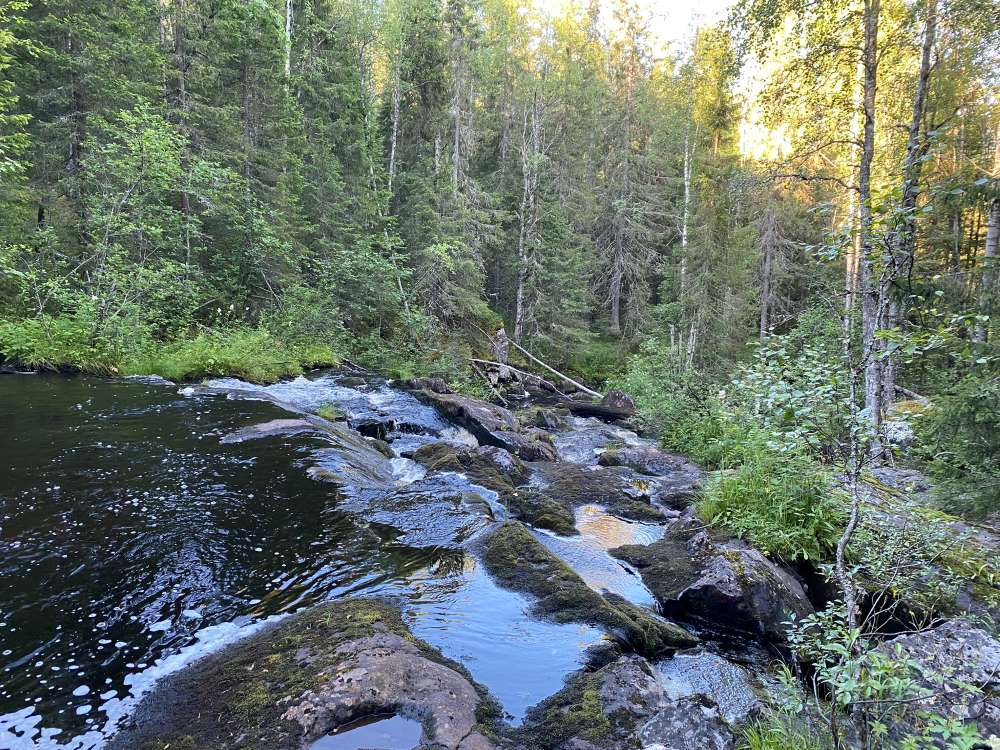 How to find Lieje waterfall
Address:
Liejeen putoukset
Hoikanvaarantie 11
89200 Puolanka
Here's another link in case you need a better map for finding the falls: Liejeen putoukset at Karttapaikka
Facilities: Please note that there is no assigned parking area nor any other facilities available.
When to visit: During the summer months when there is no snow on the ground.
What to wear: Rubber boots or hiking boots are recommended as the trail through the forest is not well beaten. Mosquito repellent is good to remember, but please do not use Thermacell as it should not be used near water.
Sights nearby
Hepoköngäs is a must-see nature destination if you are in Puolanka.
Musical Forest or Soiva metsä in Suomussalmi is an extraordinary, forested area with instruments that can be played by all.